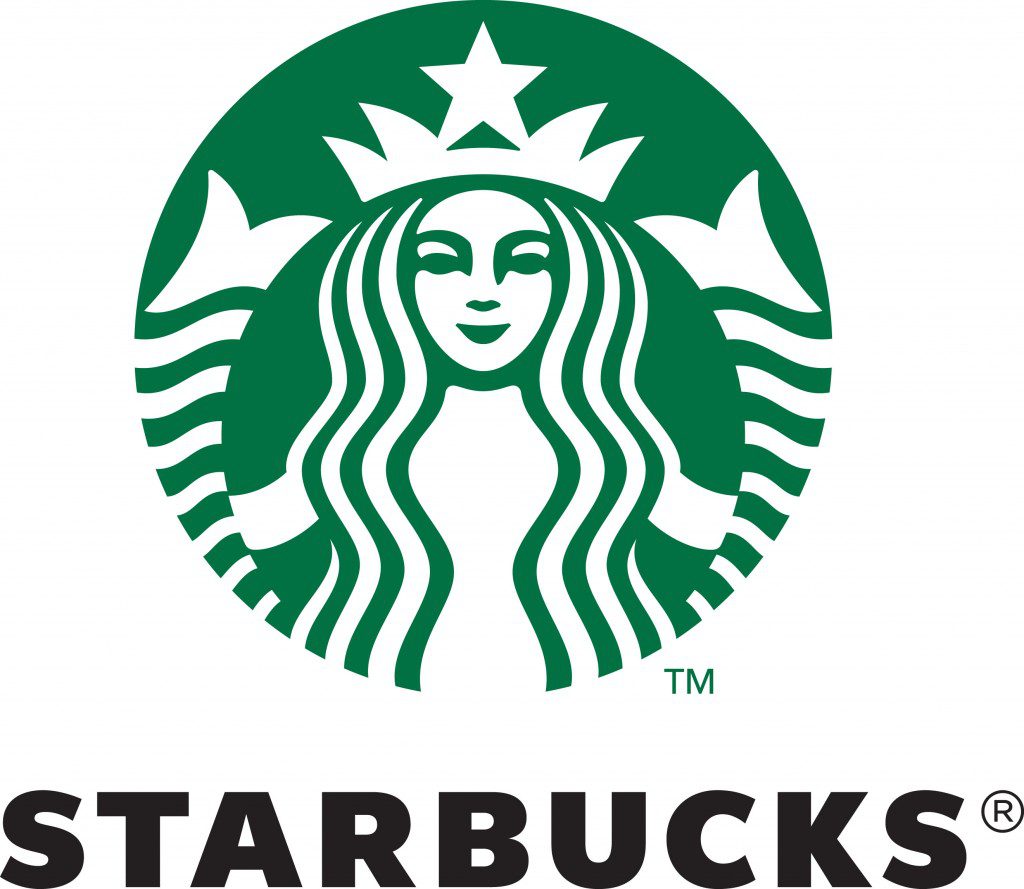 This post is Sponsored by Starbucks but my opinions are 100% my own!
Summertime is busy for all of us.  Whether you are a working parent of small children, big children or grown children, or a work at home parent of children and even if you don't have children, summer is still busier.  There is so much to do outdoors and people tend to have more get together's in the summer than in the colder months.
As a busy parent, one thing I forgot to do sometimes is to take care of myself and slow down.  So every now and then when I get a nice package in the mail, like the one below, I get pretty excited.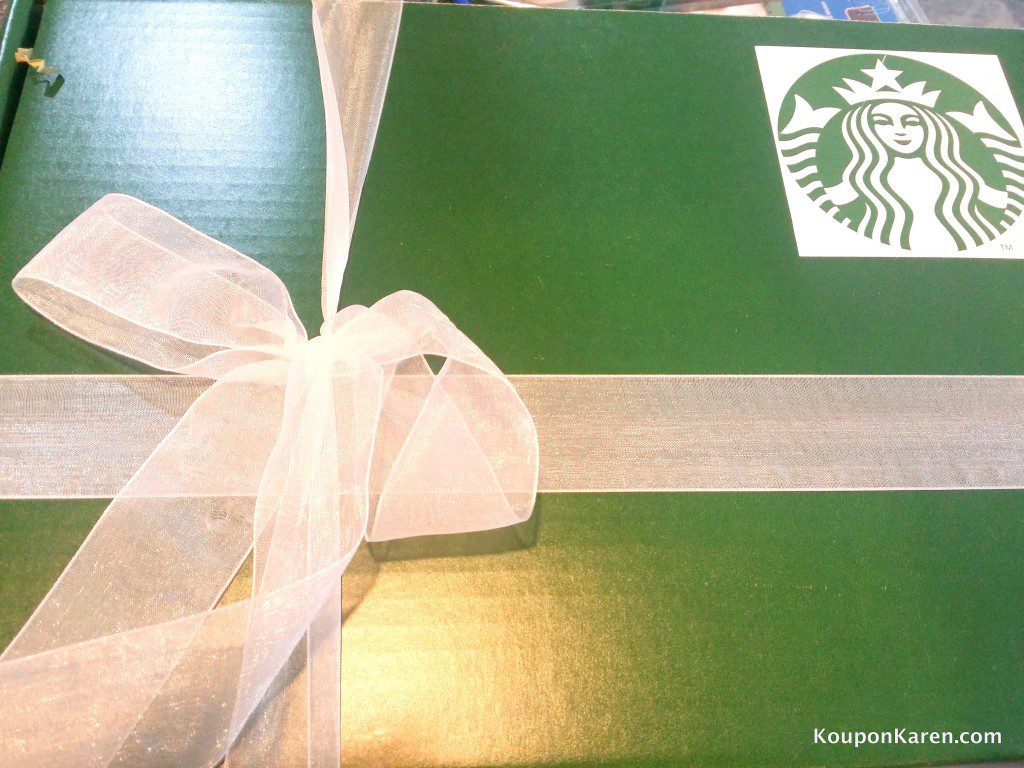 A few times a year Starbucks sends me a nice coffee surprise.  And since I love coffee so much, I love these surprises.  So what was inside?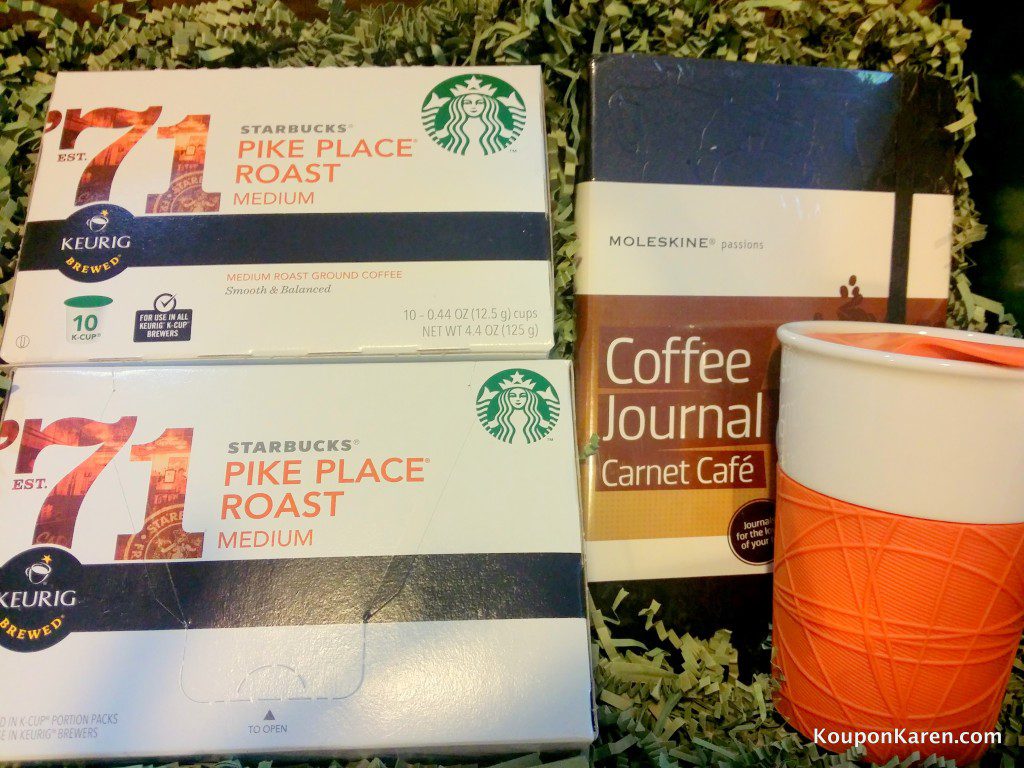 I like to brew Starbucks coffee at home because I can make it the strength I like.  And what better way to brew it, then in k-cup form!  I love my Keurig and it's on overtime in the summer.
The reusable travel mug included in this package is so awesome because it's ceramic.  I don't normally take a warm coffee to go because I don't have anything to put it in, but now I can.  So if we are running around like crazy this summer, I can still have my hot coffee to go and not spend a lot at the coffee shop.
Last week my daughter went to a 3 day camp and we had to be out of the house early, so I made myself a cup of Starbucks Pike Place Roast and used my to-go tumbler and still had my hot coffee.  It was delicious and exactly what I need to start my day.
Would you like a to go tumbler and some k-cups from Starbucks?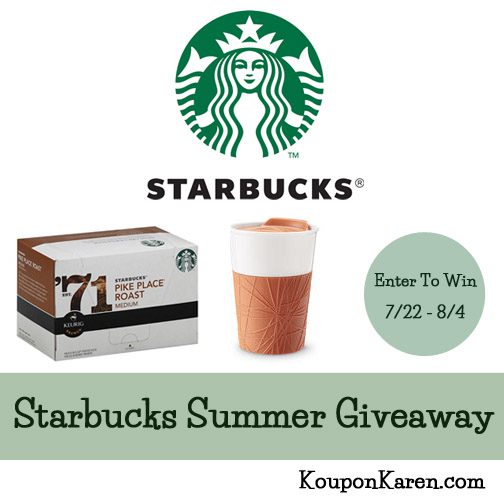 (1) Koupon Karen reader will win a Starbucks to-go tumblers and a box of Starbucks K-Cups® in Pike Place Roast!

To enter the giveaway, use the Giveaway Tools widget below. Email and feed subscribers will need to click-through to the site to enter the giveaway.
As a reminder, comments left on Facebook or Twitter will not be included. You must follow the instructions on the widget about the proper way to enter. Of course Facebook is in no way associated with this giveaway!
Disclosure: I received a Free product for review. My opinions are 100% mine.