It's Easter time and my kids love doing crafts.  We did a fun one today and at the same time we were able to recycle something that I no longer need.  Here is a cute Cross we made and you can do it too and Recycle Period Pads at the same time.  Why would you want to do that?  Read on and I'll explain more of that but check out first what we made: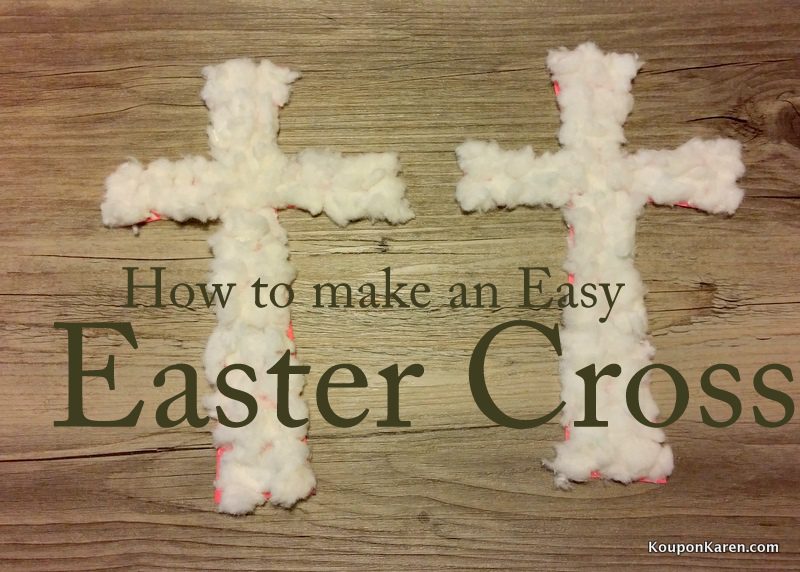 When I became a mom I found out that things are all hearts and roses!  Being a mom is the hardest job I've ever had. Don't get me wrong, I wouldn't change anything about our life, but I had no idea the challenges I'd face once I became a mom and how much time and effort it took to raise children.  And I'm still working on being the perfect mom that my mother was.
Another thing I didn't about was how much my body would change after having babies.  Not just the physical appearance of weight that I'll never lose from being pregnant,  but how my beautiful girls would push on my bladder for 9 months and then caused it to leak the rest of my life?  Yup, I admit it I have LBL – Light Bladder Leakage.
WHAT IS LBL?
• One in three women experience Light Bladder Leakage (LBL) – little leaks that can be triggered by everyday occurrences like coughing, sneezing, laughing and exercise.
• Weak pelvic floor muscles, pregnancy, childbirth and weight gain are just a few LBL contributors.
WHAT CAUSES LBL?
Just as no two women are alike, there's no single reason that LBL happens. Some of the most common things that lead to uninvited leaks include:
• Physical changes from childbirth, pregnancy, hysterectomy or menopause
• Being overweight
• Complications from surgery, stroke, or chronic diseases like diabetes, multiple sclerosis (MS) or Parkinson's disease
• Bladder or urinary tract infections
• Bladder irritants (certain foods and beverages)
I was using my period pads for my LBL until I sent for a FREE Sample of Poise pads and liners and these are so much better for my LBL than a period pad.  You can request your free sample HERE to see for yourself.
I have a pretty hefty supply of period pads since I'm a coupon user so what am I going to do with my stock pile now that I'm using Poise Thin Shaped Pads?    I decided to recycle period pads with an Easter Craft.  Sounds strange right?  Here is one way you can #RecycleYourPeriodPad :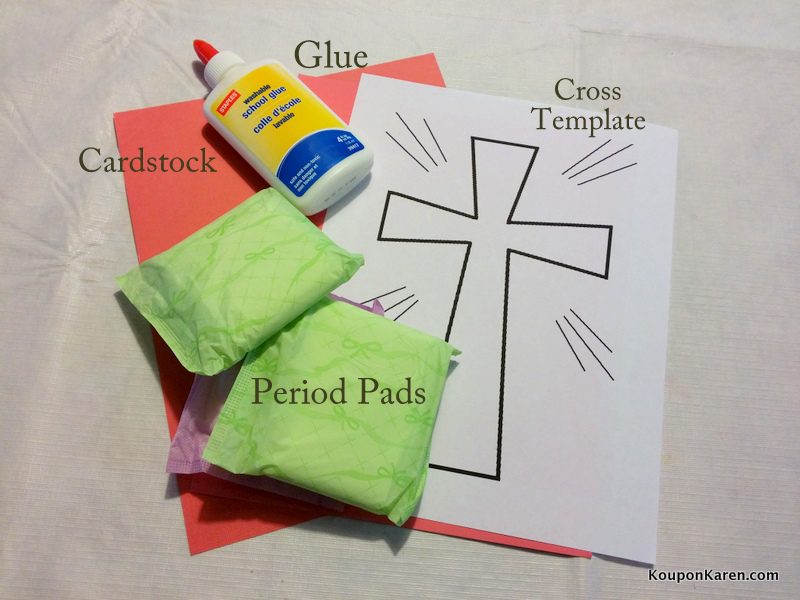 I gathered my supplies above.  And then I cut open some period pads and pulled out the inside.  The ones I had were full of cotton – perfect for our Easter Crosses!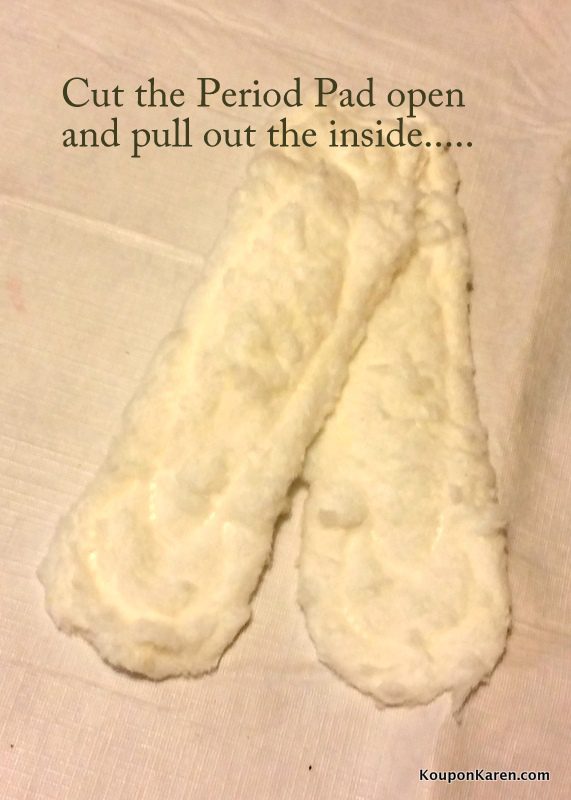 The kids had so much fun making these!  And they pretty much did it all on their own!   And we had a great time sitting together talking and laughing.  And I didn't have to worry about my LBL each time I laughed thanks to my Poise pads!  The Poise Thin Shaped pads aren't bulky like period pads and are  designed to move with your body.  The new Poise Thin-Shape pads feature Super Absorbent Material (SAM) and a Thin-Flex design for extraordinary protection that's still 3x drier than period pads to help you take care of leaks with confidence.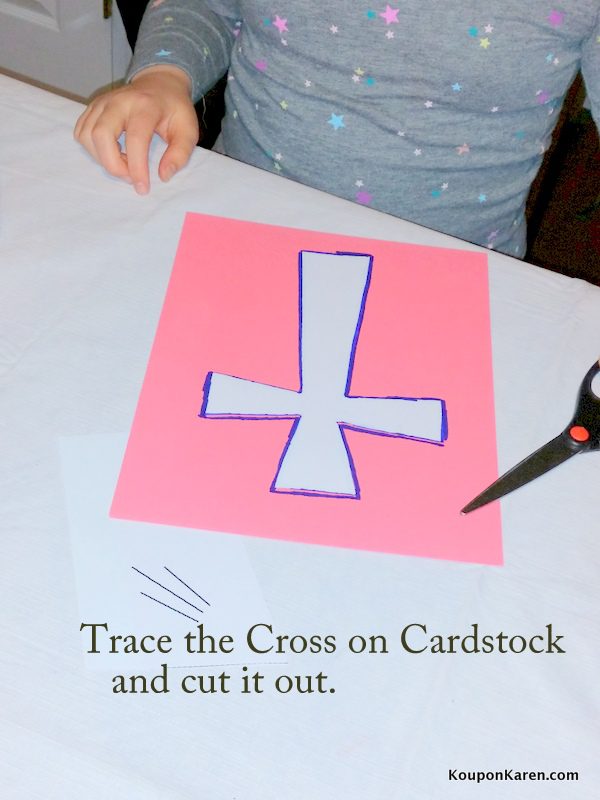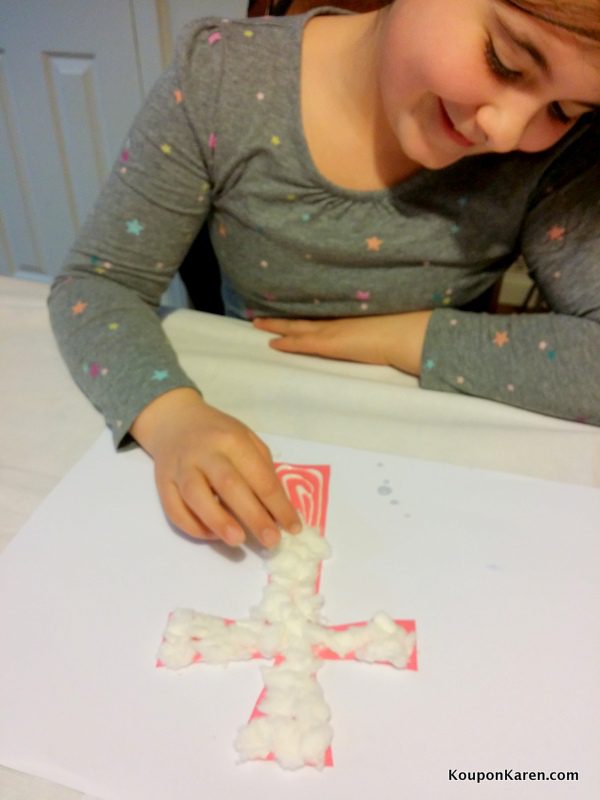 The girls each made a cross and tomorrow we are going to bring one to our neighbor who lost her husband recently.  The girls think it'll brighten her Easter especially since they made it for her!  I love how big their hearts are!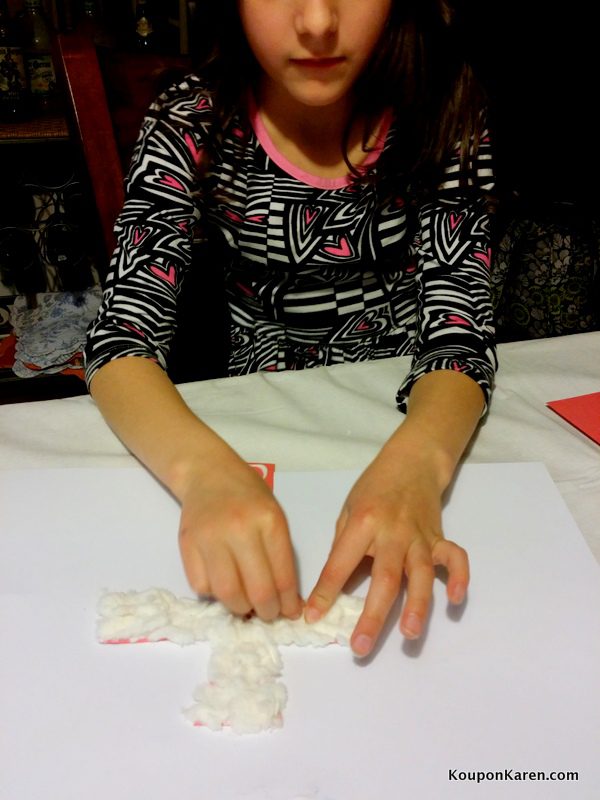 My little one was very careful to cover all the pink even though I told her it was okay if she didn't  But we had plenty of period pads to use up so I didn't really care!
You can stay fresh and confident with Poise® pads and liners because they're designed specifically for Light Bladder Leakage (LBL), which make them an easy choice for the 1 in 3 women who experiences LBL.  (I'm 1 of those 3!!)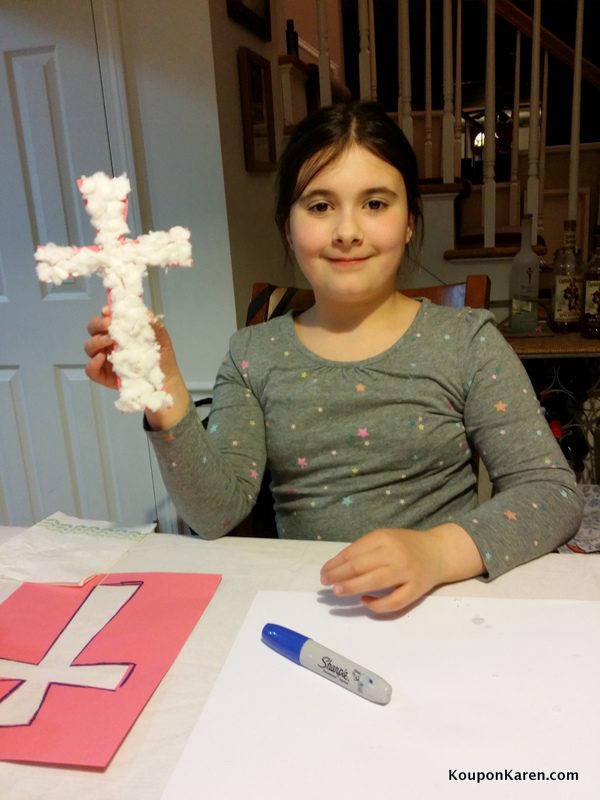 They loved the final result and then went on to make smaller ones from the pink paper they had left over!  They love using glue and wanted to use up the rest of our supplies. This Easter Cross Craft is the perfect way to #RecycleYourPeriodPad and the kids will have fun doing it!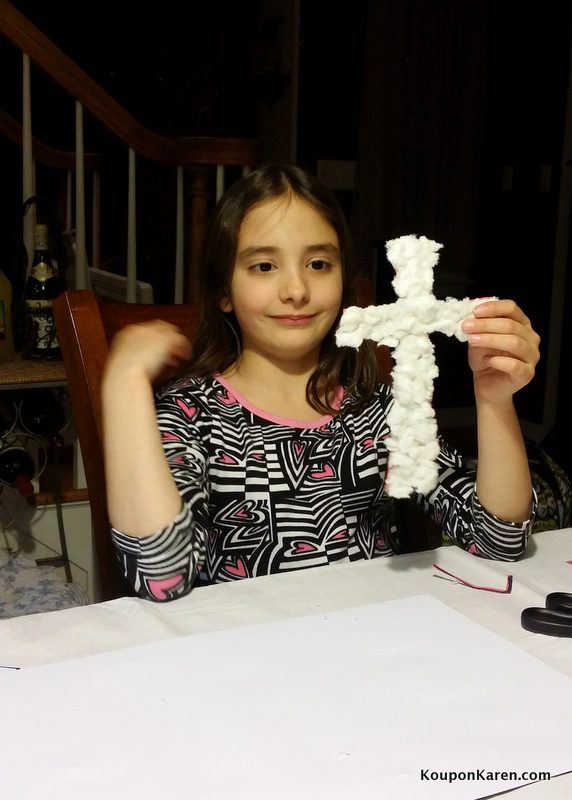 The other cross they are going to give to their Nana and Papa when we see them on Easter.   My mother in law loves anything the kids make for her but I know this will be very special to her because of the Easter Holiday.   I'll add some magnets to the back so she can hang it on her fridge!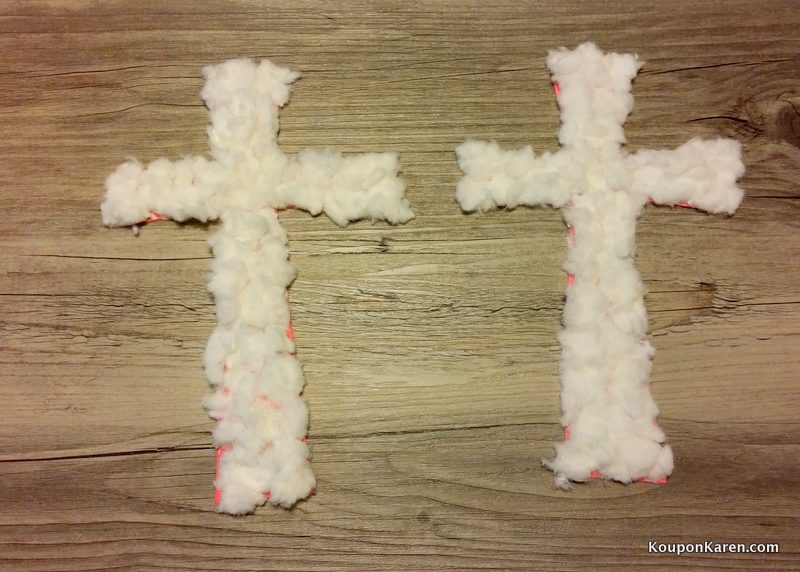 The final product!  I love how they came out and they've been thinking of more crafts we can do to use the rest of the period pads I have.   Get your free sample of Poise here!  And remember, lots of samples come with coupons!
Can you think of some other ways to #RecycleYourPeriodPad with either crafts or some other use?