This post is Sponsored by Cottonelle but my opinions are 100% my own!
I have a new toilet paper coupon for you today but before I tell you about the coupon, I have to tell you why you want to print this coupon and run out to the store and buy some Cottonelle products.
I hated potty training when my girls were little.  It was the one thing they had complete control over and I could not make them go to the bathroom on command.  It truly was one of the hardest things I've done as a parent (so far).   But once we had going in the potty under control, we had to deal with the cleaning up process to make sure they had a clean bum at all times.  Little ones can't wipe their bum at all for a few years… and beyond it seems because we still have issues.  So I did it for them then, but now they have to do it themselves.
Enter Cottonelle Clean Care toilet paper and Fresh Care flushable cleansing cloths….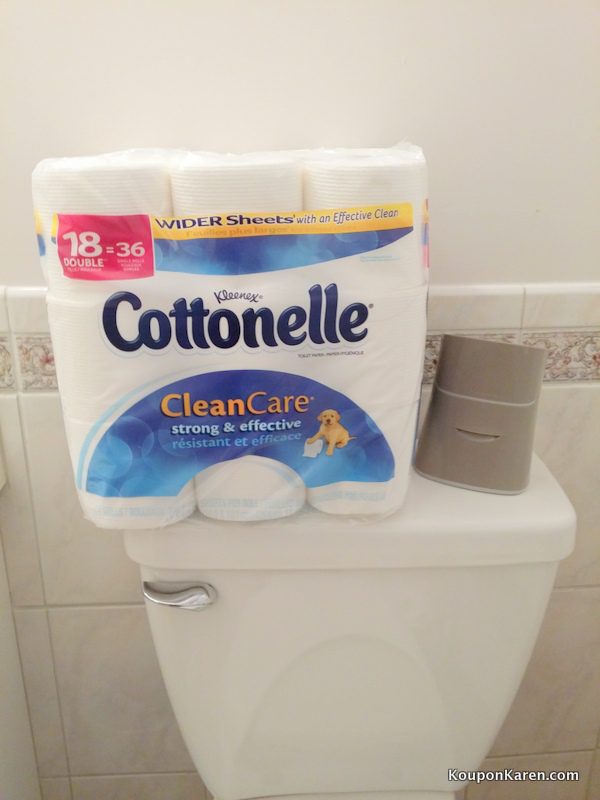 We don't have any more problems with dirty bums now that we use bum wipes!  Adding Cottonelle Fresh Care flushable cleansing cloths to bathroom was the perfect solution.  These are now part their two step bathroom routines every single day.  First they use the cleansing cloth which makes clean up so much easier and then they use the toilet paper to 'dry' themselves.  Who wants to go through the day with a wet bum?
Seriously, since we started using both of these awesome Cottonelle products together, there have been less dirty bums in my house.  I know it sounds funny but face it people this is a fact of life and we all need a clean bum.   And not just the girls, my husband and I use them too.  Don't you want a happy bum?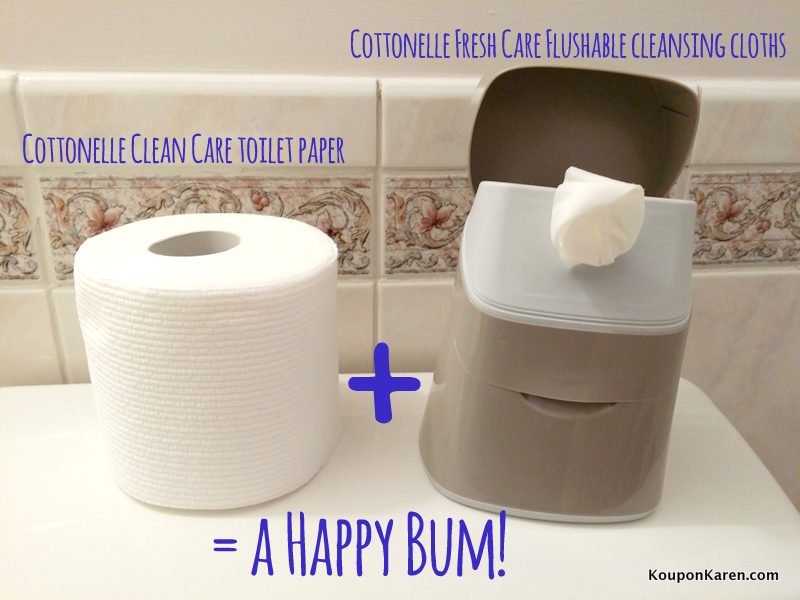 You are probably already familiar with the Cottonelle line of toilet paper but the cleansing cloths may not be something you normally use.  I highly suggest you give these two a try together.   You and your bum will thank me!  (And keep reading for a coupon so your wallet will thank me too!)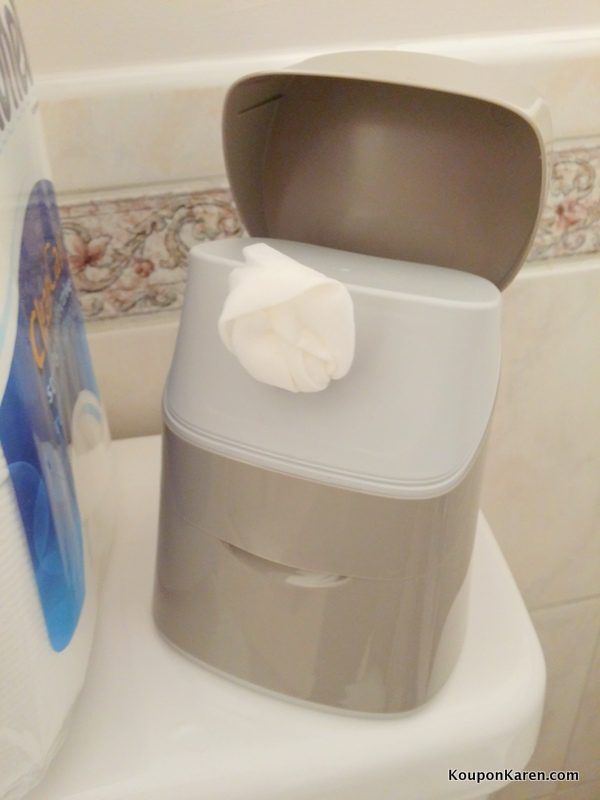 Cute container too which I don't mind having on the back of my toilet.  And they are refillable so you don't have to buy another upright, just the refills!
About Cottonelle Fresh Care Flushable Cleansing Cloths
The Cottonelle® Fresh Care Flushable Cleansing Cloths feature SafeFlush Technology, so they not only offer you a confident clean but also start to break down immediately after flushing.
Flushable – so you don't have to worry about making a mess in your trash can (gross!)
Break up after flushing – no worries about clogging your toilet or system
Sewer- and septic-safe – anyone can use them even if you have a septic – and we've had one before so I understand the importance of this!
Alcohol-free – they wont dry your bum skin!
OneTouch dispensing tub – easy to grab without touching everything!
Great for the entire family – good for kids, adults and grown ups (aren't they they same?)
The Cottonelle Clean Care Toilet Paper is strong and effective for a confident clean and pairs well with Cottonelle Flushable Cleansing Cloths for the ultimate in clean.  Their Tuggable, huggable softness goes a long way and they are two-ply!
Print a coupon!
Now that I've hopefully convinced your to give these two products a try,  make sure you print this Cottonelle Coupon to save some money and make your wallet happy too!