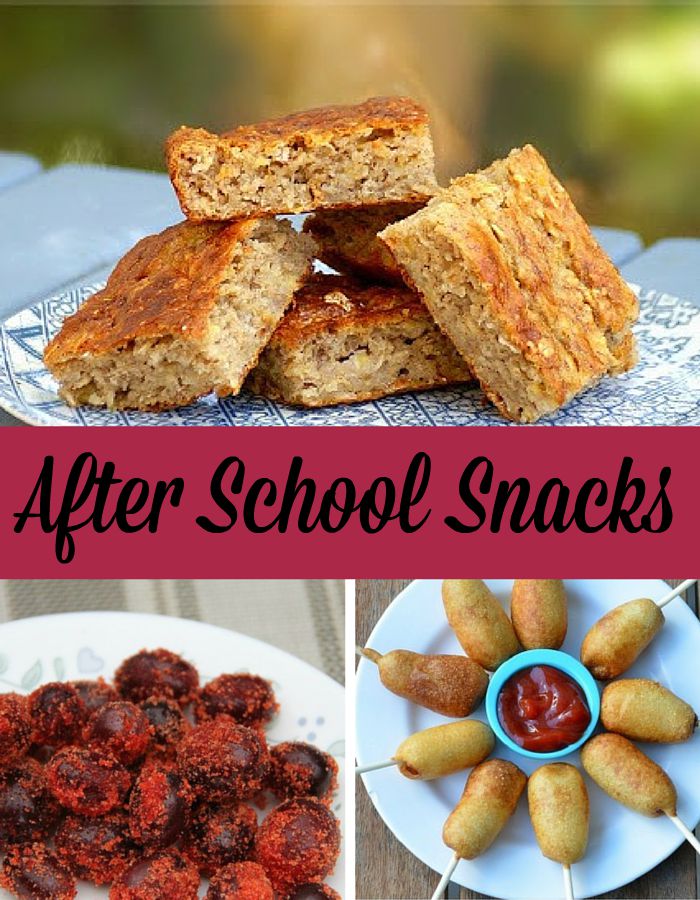 I don't know about your kids, but when my girls walk through the door after school, the first thing they say is "I'm hungry"!  Without a doubt it happens each time.  I don't even get a 'Hi Mom!'.  If you have hungry kids after school, check out these snacks that are perfect for after school.
Tasty After School Snacks
String Cheese Pencils | Money Wise Moms – These cute pencil look alikes will please your kids and give them a neat snack to show off at school or at home!
Homemade Mango Fruit Roll-Ups | Just a Taste – This is a great way to make sure your child is getting a serving of fruit every day!
DIY Frushi | Kids Activities – These are super cute and will encourage your child to eat healthy!
Apple Sandwiches | Garnish with Lemon – Apples sometimes can get boring so spice them up with an ingredient or two and make them fun!
Back to School Snack Mix | Kitchen Fun with My Three Sons – Keep your kids focused on school even while snacking with this tasty snack mix!
Mini Corn Dogs | The Simmsworks Family – Corn dogs are always a favorite snack and these are the perfect size to hold the kids over until dinner!
Homemade M&M Granola Bars | The Frugal Girls – Granola bars were always a favorite in my house when I was younger and things haven't changed now that I'm older. These granola bars are delicious and will be a favorite!
Krispy Apple Treats | Gourmet Mom On-the-Go – Make the traditional rice krispie treats with a twist the kids are sure to gawk over!
Banana Crunch Wraps | Cooking on the Side – These healthy little bites are packed with protein to hold your child over until dinner!
Apple Pretzels | Make Bake Celebrate – These are adorable dipped pretzels made to look like apples! The kids are sure to love these!
Fruit Salad Ice Cream Cone | Baker's Royale – Put a twist on serving fruit and get your kids excited to eat healthy with this adorable way to use ice cream cones!
Veggie Pizza Appetizer | The Simmsworks Family – These are cute, mini personal pizzas that are easy to prepare and healthy!
Glitter Grapes | Eat Sleep Travel Repeat – This is a great idea to get kids interested in eating more fruit!
Gluten Free Oatmeal Banana Snack Cake | southern in Law – If you have a kid with a gluten allergy, these are a great snack that won't make them feel like they missed out!
Which of these Tasty After School Snacks will you try first?