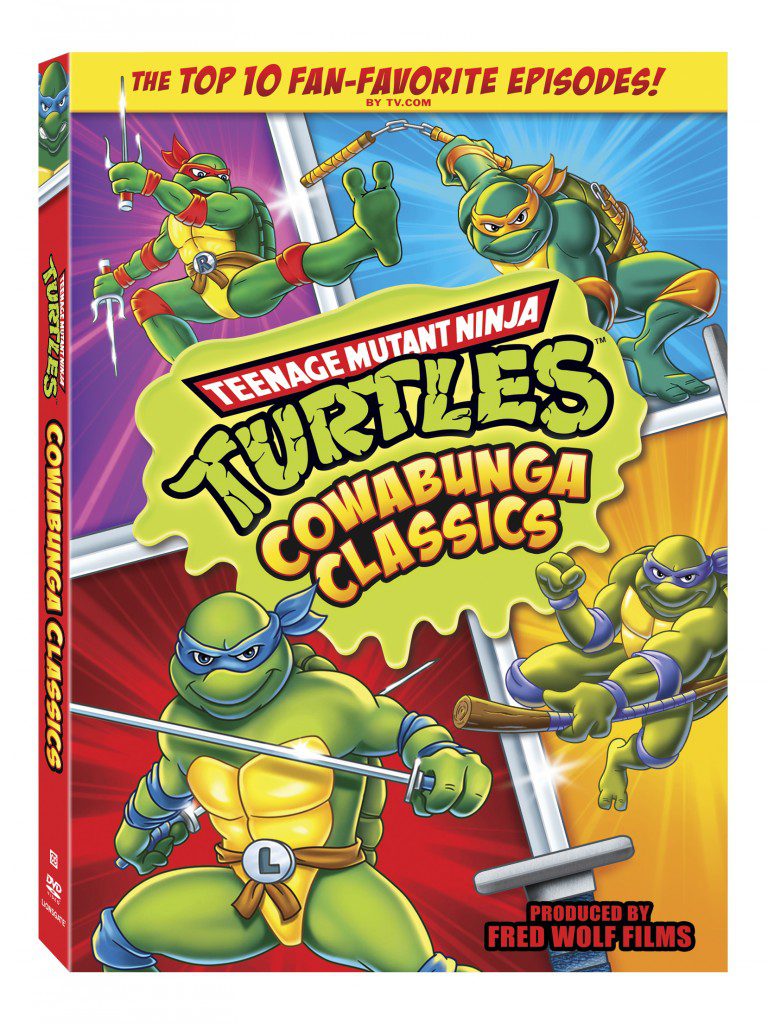 Teenage Mutant Ninja Turtles: Cowabunga Classics DVD
This post is Sponsored by Lionsgate Home Entertainment but my opinions are 100% my own!
Break out the pizza and relive America's favorite turtle-action when Teenage Mutant Ninja Turtles: Cowabunga Classics came out of its shell and onto DVD July 29 from Lionsgate Home Entertainment. Fun for the whole family, the collection includes the "Top 10" rated episodes by fans as found on TV.com.  Perfectly timed to the new theatrical release of Teenage Mutant Ninja Turtles and the 30th anniversary of the entire TMNT saga, the Teenage Mutant Ninja Turtles: Cowabunga Classics DVD is complete with bodacious bonus features.
Multiple dimensions, and formidable foes – the shell-busting "Teenage Mutant Ninja Turtles" were always ready with their green-machine justice! Relive 10 classic fan-favorite episodes featuring Raphael™, Donatello™, Michelangelo™ and Leonardo™ as they battle archenemies from this dimension and beyond in their continuing mission to keep the world safe. Grab a slice of "Cowabunga" and travel back to the sewers of this mutant-packed series!
EPISODES
Planet of the Turtleoids – Season 5
Night of the Rogues – Season 7
Cowabunga Shredhead – Season 3
Superhero for a Day – Season 4
Turtles at the Earth's Core – Season 3
Curse of the Evil Eye – Season 2
The Turtles and the Hare – Season 4
The Big Blow Out – Season 3
My Brother, The Bad Guy – Season 5
Shredder & Splintered – Season 1
BONUS FEATURES
The Turtles: A Ninjatastic Look Back
Exclusive Artist Interviews
A Shellabration of Fan-Nomenon Sensation: Devoted and Die-Hard TMNT Fans Speak!
You can find this where DVD's are sold for about $14.98.
Disclosure: I received a Free product for review. My opinions are 100% mine.