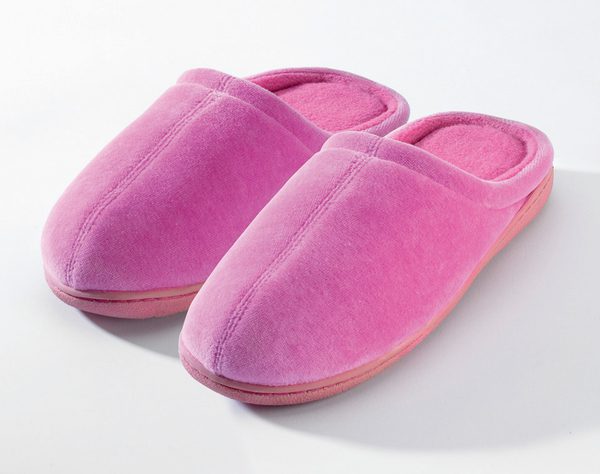 This post is Sponsored by Nature's Sleep but my opinions are 100% my own!
My feet hurt so much by the end of the day.  I know I'm not alone.  Most mom's and dad's feel the same way.  Especially when you get to my age.  My kids keep me on my toes all day long, even when they are at school I'm home picking up after them, doing laundry, cleaning the bathroom, washing dishes, wiping up messes.  And now we have a puppy that keeps me moving around as well all day long – going for walks on the hard cement.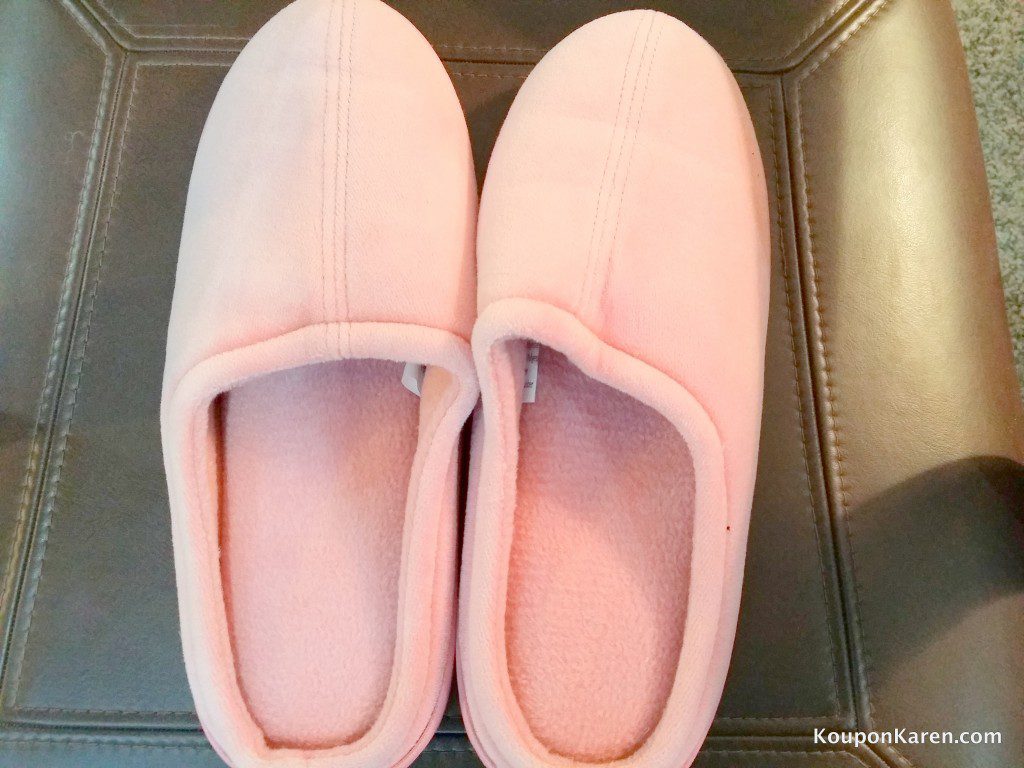 Seriously by the end of the day, I can't walk.  So a good pair of slippers is a HUGE must for me.  Once we are in for the night,  I put on more comfortable clothes and the shoes come off.  I can not walk around bare foot.  I can't even walk in flat shoes, I need some cushion or it's even worse.  So a slipper with a little cushion, support and comfort is exactly what this exhausted mom needs!
I'm getting tired just thinking about how tired I am at the end of the day!
I received a pair of Nature's Sleep slippers and slowly slipped them on and immediately felt amazing!  Seriously it didn't take even a second to know these were great and would be AWESOME for my tired feet at the end of the day.
The slippers I received are closed toe Terry slippers that have Memory Foam!  You know the stuff they use in mattresses to help you get a better night's sleep.  They put that in a slipper – how smart was that!?
Closed Toe Memory Foam Slippers

Plush comfort and luxury with every step. Indoors or out, these closed-toe slippers offer the perfect balance of softness and support in thanks to the visco-elastic memory foam inner sole, which cradles and contours to your feet while absorbing pressure and impact.
They come in 3 colors – pale blue, pink and brown.  I have the pink ones and not only are they comfortable, but they look cute too – even when I still have my jeans on!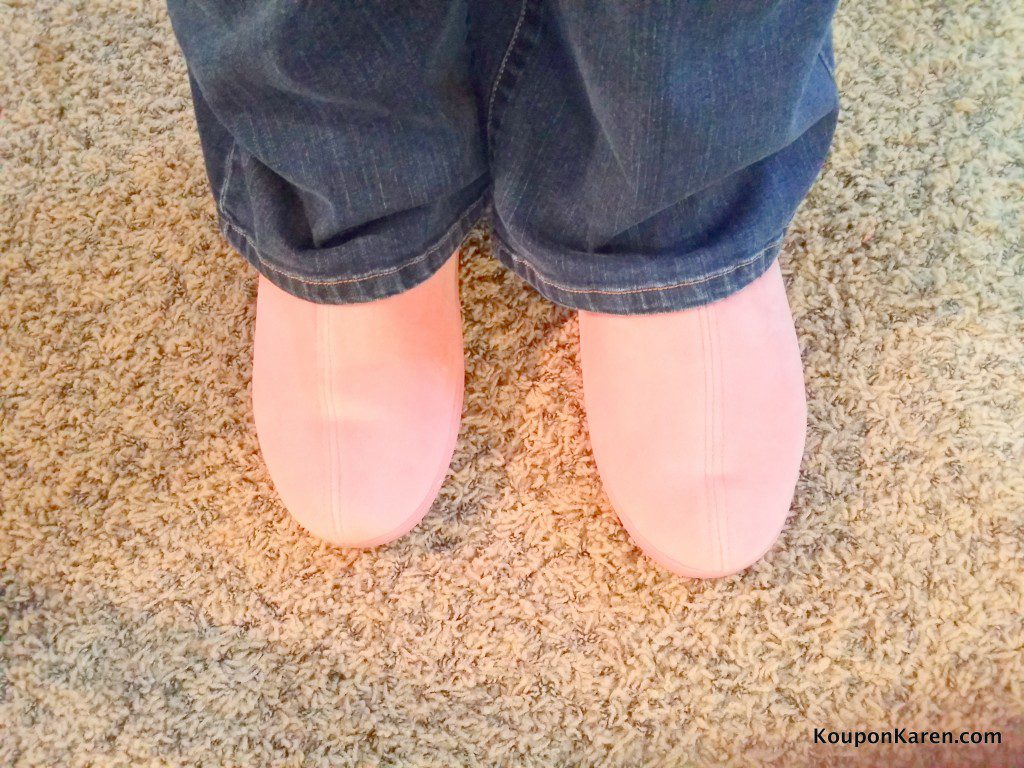 They aren't cheap slippers, I will give you that.  BUT they are so comfortable that you have to expect to pay a little extra for them.  They sell for $30 but they do run sales from time to time.  But even at $30, they are amazing slippers and really worth it.
They also sell them in open toe for perhaps the warmer months.  It's pretty warm here right now but I am still wearing them and my feet feel great, they aren't sweating at all.
Do these slippers help my feet to not hurt at all by the end of the day?  Not completely, BUT it's a huge difference so I'm going to chalk it up to the memory foam slippers for sure.
Disclosure: I received a Free product for review. My opinions are 100% mine.