Since Thanksgiving is next week, I've asked my good friend Jennifer from Savor The Thyme to share with us some side dish ideas that would go great with you Turkey!  For the next few days, I'll share one of her recipes that I would certainly serve at my house, and I may actually make some of them too!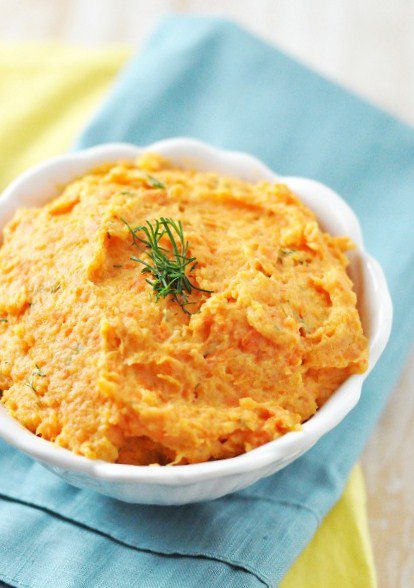 If you want to serve some mashed potatoes but need an alternative to the white variety, consider whipping up some sweet potatoes and carrots with dill.  Think of it is a veggie BOGO.
Full recipe here.  Photo credit Jennifer from Savor the Thyme.