Thanksgiving Tips and Tricks from the Have You Tried This Yet? Program from P&G
Thanksgiving is almost here and it's time to tackle those last minute things on your list to get your house ready for not just cooking, but company!  I've been trying to keep my house in order all week so it's not a race to straighten it out and so far so good.  I'm excited to have dinner at my home this year and look forward to sitting down with everyone to have my mom's yummy stuffing!  It's a meal in itself!
If you are having dinner at your home or if you are traveling elsewhere, here are some tips from P&G to help you get through your holiday and to hopefully enjoy it as well!
Tips for Celebrating Thanksgiving at Home:
Keep a roll of Bounty® paper towels close by. One sheet traps and locks the mess so you can clean with less 1.
Load the kids' table with an arsenal of coloring books and puzzles. It will keep them busy while you clear the table and set out dessert.
Keep your guests comfortable by stocking their room with a small coffee machine, an assortment of teas & coffee, as well as an extra wool blanket.
Prior to their visit, wash your guest linens with Tide with a Touch of Downy Unstopables Lush Scent for a brilliant clean, added softness and fresh scent.
Supply toiletries for your guests who forgot to pack their own. Fill a cup or small basket with oral care essential like"

Oral-B® Pro-Health® Clinical Pro-Flex Manual Toothbrushes
Oral-B® Glide Pro-Health® Clinical Protection Floss
Crest® Pro-Health® Clinical Deep Clean Mint Rinse
Crest® Pro-Health® Clinical Plaque Control Fresh Mint Toothpaste

To add an extra bit of holiday bathroom flare, tie a ribbon or an ornament around your guest's towels.
Tips for Traveling During the Holidays:
Plan ahead and load your car the day before with luggage and host/hostess gifts to save time and keep you organized.
If you are on food duty, be sure to snap in a Febreze® CAR™ Vent Clip. It will drive away odors and freshen your car for up to 30 days2.
Pack books, card games and healthy snacks to keep your kids distracted and entertained throughout the journey.
If you are traveling with a newborn, make sure to take some Pampers ® Swaddlers® Diapers. With its wetness indictor, you can keep your baby drier throughout the ride.
Pair Pampers ® Swaddlers® Diapers with Pampers® Sensitive Wipes™, which condition your baby's skin with each use.
The holidays are great for family photos and will give you options for next year's holiday card. Load your camera with Duracell® Rechargeable Quick Charger. It powers up 2 AA in 1 hour3.
For more information about the Have You Tried This Yet? program from P&G, as well as additional monthly features from spokesperson and new mom, Vanessa Lachey, visit PGTryIt.com.
I will be using several of these P&G Products for our Thanksgiving holiday – we will have Bounty in the kitchen for quick spills,  Tide will get our clothes clean for the day, and the Crest products will keep our smiles looking great!  These are such great products that my family always uses.
I love the tips for traveling during the holidays and will keep some of them in mind when we travel next time.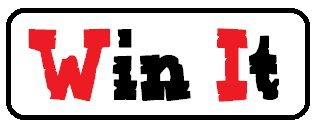 (1) Koupon Karen reader will win a P&G Prize pack with a variety of products including those pictured above!

To enter the giveaway, use the rafflecopter widget below. You can now sign in with Facebook and it will remember you each time you enter another rafflecopter giveaway. Of course Facebook is in no way associated with this giveaway, the people of rafflecopter just want to make it easier for you to enter giveaways now.
As a reminder, comments left on Facebook or Twitter will not be included.
Disclosure: I received a Free product for review. My opinions are 100% mine.