Parents and preschoolers alike can celebrate 2011 with the first new LeapFrog productions to hit stores in nearly a year. Lionsgate Home Entertainment and top educational toy maker LeapFrog Enterprises, Inc., have teamed up again to release LeapFrog: The Amazing Alphabet Amusement Park and LeapFrog: Numbers Ahoy this month. The all-new DVDs provide a unique combination of education and fun for kids and also include beneficial bonus features that reinforce learning such as a parental curriculum, sing-along songs, and more. The releases also introduce Scout the puppy, an animated character in the LeapFrog world who made his debut in 2008 and has since become the central character in LeapFrog infant, toddler, and preschool products. LeapFrog: The Amazing Alphabet Amusement Park and LeapFrog: Numbers Ahoy just hit the stores this week on January 18, 2011.
LeapFrog, a leader in learning DVDs, remains a perennial favorite, year after year, and the brand continues to grow. LeapFrog is a leader in education innovation – creating award-winning toys and reading and mobile learning systems that bring together robust technology, curriculum, and characters from popular entertainment to create engaging and interactive learning experiences that make a play and learning even more fun. LeapFrog's mission is to inspire a lifelong love of learning. With more than 120 million educational systems, books, and games in homes worldwide, in 4 languages at major retailers in more than 44 countries, plus multi-sensory technology in more than 100,000 U.S. classrooms, the LeapFrog brand is trusted by parents, valued by teachers and loved by children. Many of LeapFrog's newest products connect to the internet to expand and enhance on-the-go play with additional interactive experiences. And all their products are a strategic part of their proprietary, online Learning Path, where available – empowering parents by providing personalized insights and recommendations to help them see and share in their child's learning progress.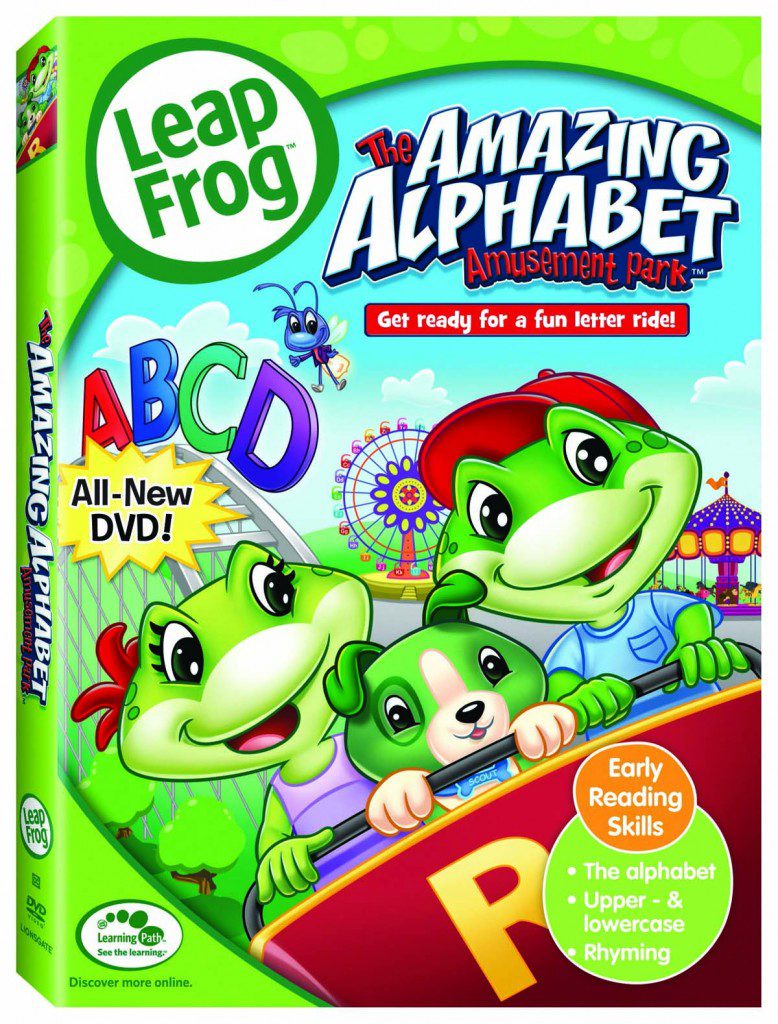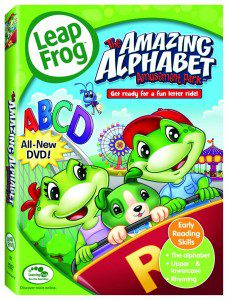 The Amazing Alphabet Amusement Park is for children aged 3-6. When their firefly friend, Edison, takes Tad, Lily, and Scout to the place of his childhood dreams, the gang is shocked to discover that Alistair Alphabelly's Amazing Amusement Park is… closed! To make matters worse, Edison has gotten himself stuck atop the Fantastical Ferris Wheel. The only way to save him is to turn on the rides in the park with the magic of the alphabet. Now the children must learn all of the letters, big and small, to save their friend, save the day and perhaps even meet the rhyme master himself, Alistair Alphabelly!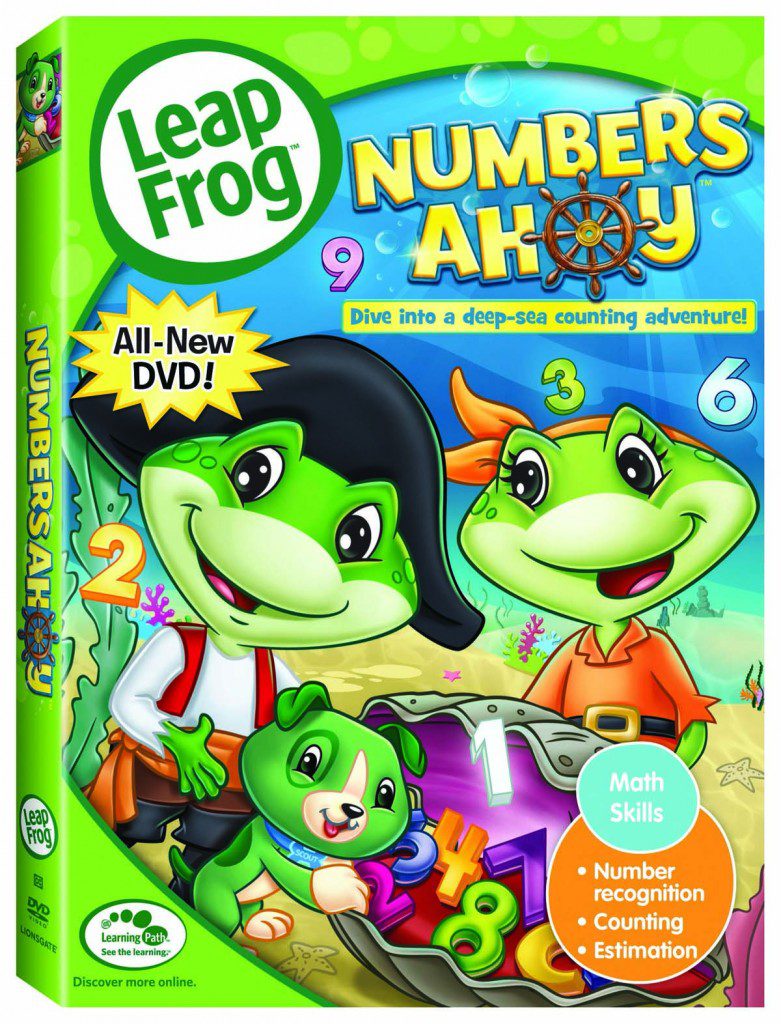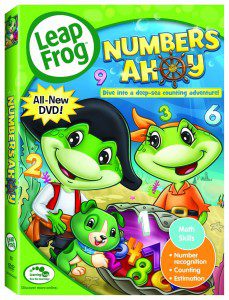 Numbers Ahoy is also for children aged 3-6. In this movie Tad and Lily need a little number sense to help them get through a complicated game. So their magical firefly friend, Edison, takes them on a fantastical journey under the sea! When a pirate mistakenly captures their cute puppy pal Scout, they must use their new understanding of counting, grouping, and estimating to rescue him. Join them as they navigate the deep and face foes such as sharks, crab henchmen—even Pirate Pythagoras himself—and begin to see numbers in a whole new way!
Both DVD's feature bonus that includes 4 Sing-Along songs, Short Vowel Shorts, "Being a Puppy" music video featuring Scout, Curriculum Commentary for Parents along with Previews.
For more information visit LeapFrogDVDs.com.
Product Price: $14.98 each (they can be found for less on Amazon.)
Purchase Information: You can purchase The Amazing Alphabet Amusement Park
and  Numbers Ahoy at Amazon and other stores where videos are sold.
Disclosure: I received the same prize from LeapFrog DVDs. This did not influence my post and as always, my words are my own.