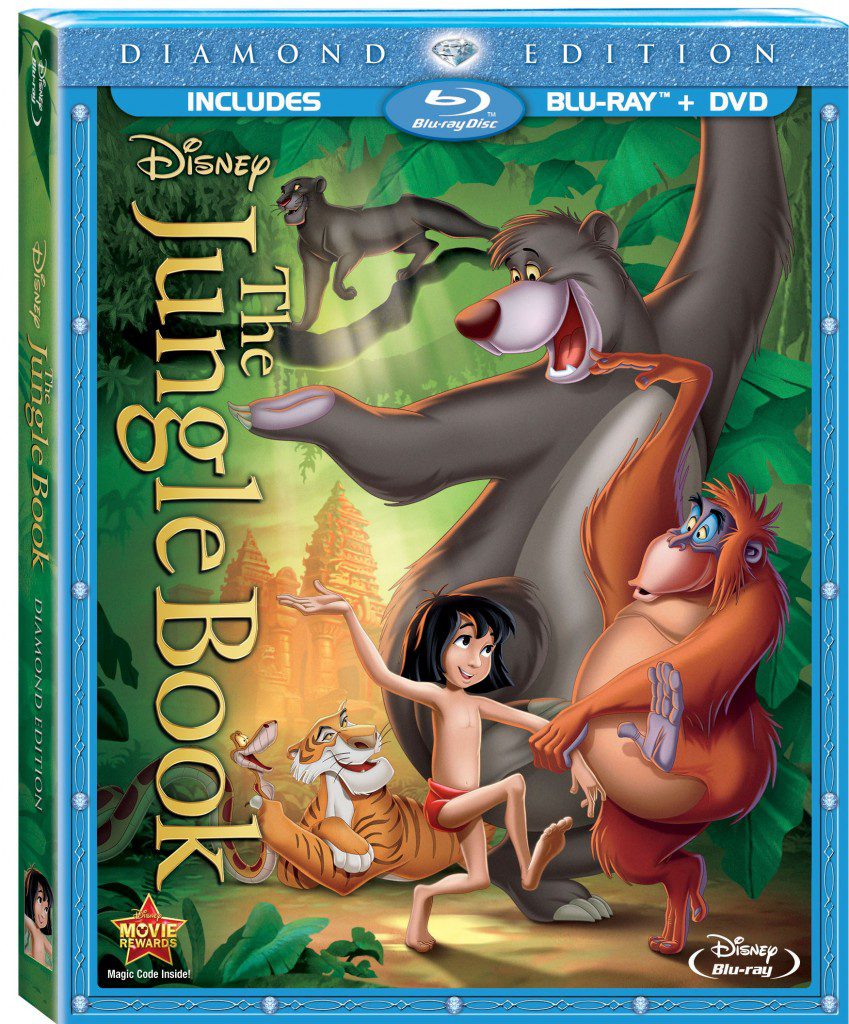 This post is Sponsored by Disney but my opinions are 100% my own!
I'm excited to share with all you Disney fans that The Diamond Edition of The Jungle Book will be released on Blu-ray February 11, 2014.  Now for the first time ever on Blu-ray with glorious digital high definition, Disney's Jumpin' Jungle Classic has never looked so lush or sounded so good! Beloved characters, swinging music and new behind-the-scenes bonus features make this Diamond Edition Blu-ray a must-have for every family's classic collection!
Do you know what the last Disney film was that Walt Disney worked on?  Why it was The Jungle Book so it's a very special movie for those of you that love Walt.
About The Jungle Book
Meet the most unforgettable characters and embark on a thrilling adventure with Mowgli as he journeys deep into the jungle and learns "The Bare Necessities" of life from happy-go-lucky Baloo the bear. Meet Bagheera, the wise old panther, and crazy King Louie, the orangutan. But watch out for the cunning tiger Shere Khan and Kaa, the ssssneakiest snake in the jungle!
The Jungle Book is one of my favorite Disney movies from when I was little, next to Cinderella!  It's just a fun movie with lots of great songs.  The Diamond Edition is awesome because not only does it look and sound great, but it has some really cool bonus features including an alternate ending.   I love seeing behind the scenes stuff and one bonus brings you behind the scenes with some of today's top Disney Animators.
While the kids wait to see this movie, you can print out these fun Jungle Book activity sheets to keep them busy!
Film Clip: You're Alright Kid
Film Clip: Cruising Down the River
Disclosure: I received a Free product for review. My opinions are 100% mine.