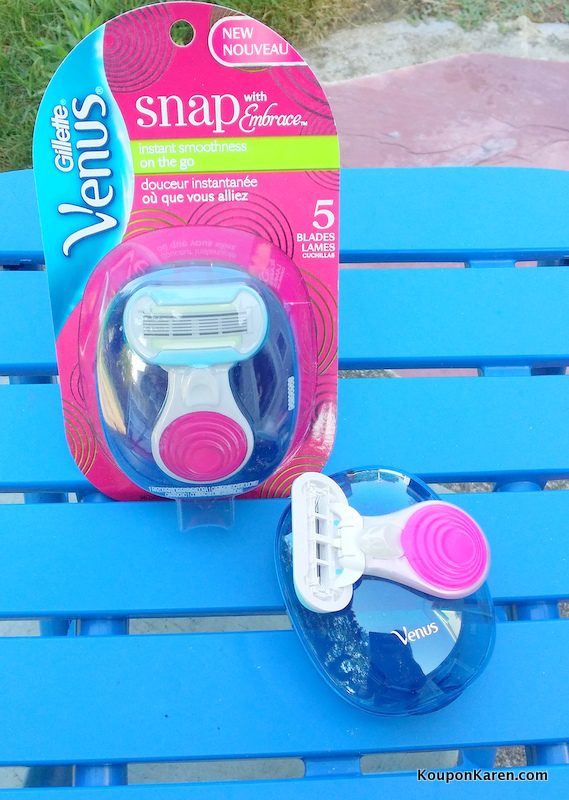 This post is Sponsored by Gillette but my opinions are 100% my own!
I almost always forget something when I travel.  A few times it's been my toothbrush but the one thing I forget the most is my razor.  And when I forget it I have to ask for one at the desk.  You know what they give you?  A regular, old fashion men's razor.  I don't like shaving my legs with one of those.  But when I have no choice, I do it.
Venus has a new razor that is perfect for traveling – as long as you remember it.  It's the Venus Snap with Embrace Razor.  What makes it so great for traveling?  It's size.   The Venus Snap razor is compact and comes with it's own carrying case.  You can easily toss it in your suitcase and your gym back, and it wont take up much room. Plus by storing it in the plastic case it comes with, you won't have to worry about reaching into your bag and cutting yourself.  Yes, I've done that!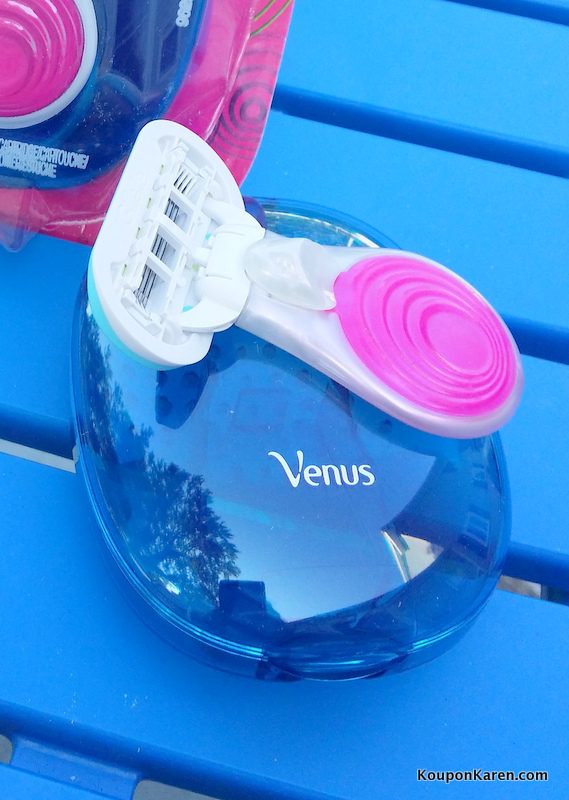 The Venus Snap with Embrace Razor is perfect for a close long-lasting shave for spontaneous, on-the-go moments like an impromptu date night or last minute gym class.  There is nothing worse than getting caught in a situation and you didn't shave.
Venus partnered with YouTube star Tessa Violet to help celebrate these "wish I'd shaved" moments. All through July, women shared these funny, sometimes even embarrassing moments via the #InASnap hashtag on Twitter. Tessa will use her favorites as inspiration to create a series of music videos celebrating spontaneity.
You can pick up a Venus Snap at drug stores nationwide.
Disclosure: I received a Free product for review. My opinions are 100% mine.