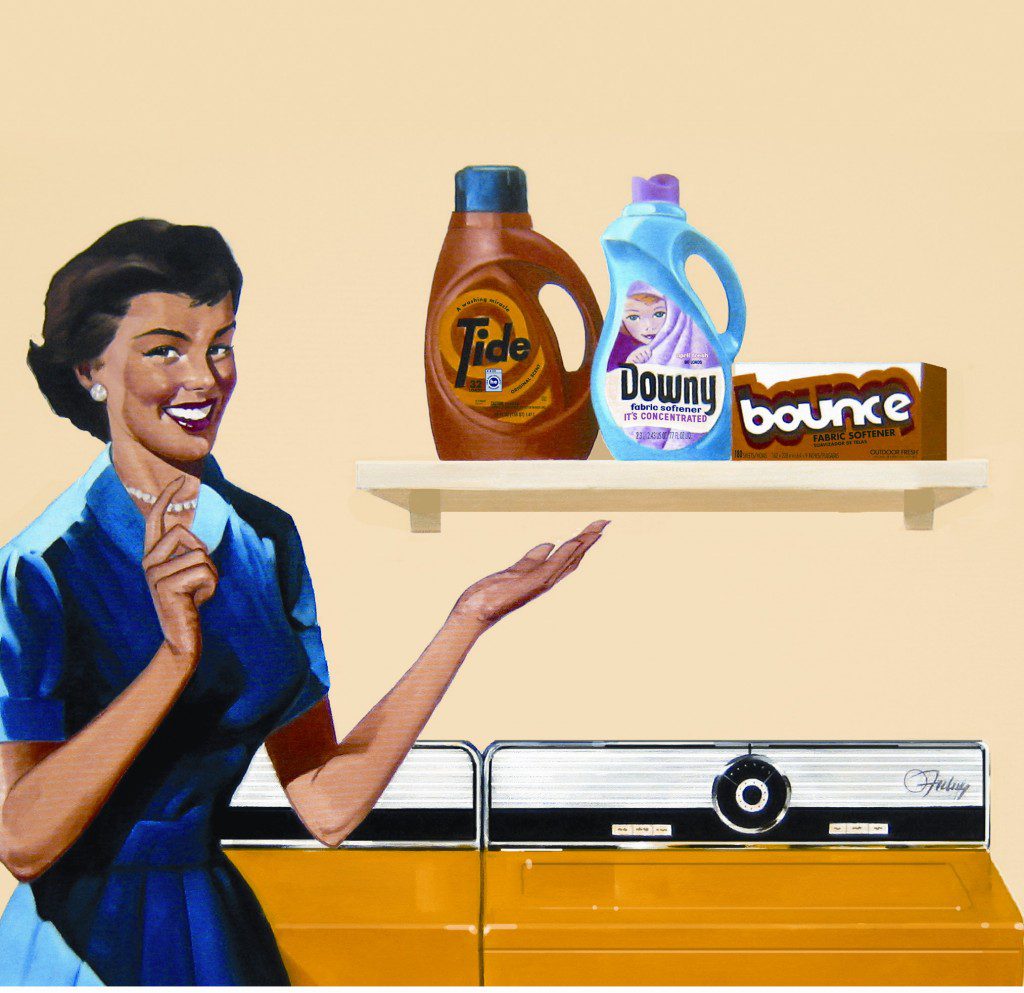 In a bygone era when women wore dresses and high heels to carry their families' laundry in a wicker basket to their very first automatic washing machine, they turned to Tide for "the cleanest clothes possible." More than a half-century later, families still turn to Tide, now offered in more than two dozen liquid and powder formulas.  To celebrate its 65th Anniversary, Tide is issuing special-edition packages with the 1947 label. Procter & Gamble (P&G) invites consumers to enjoy a blast from the past with retro-packaged Tide, Bounce and Downy available at Target in May, while supplies last.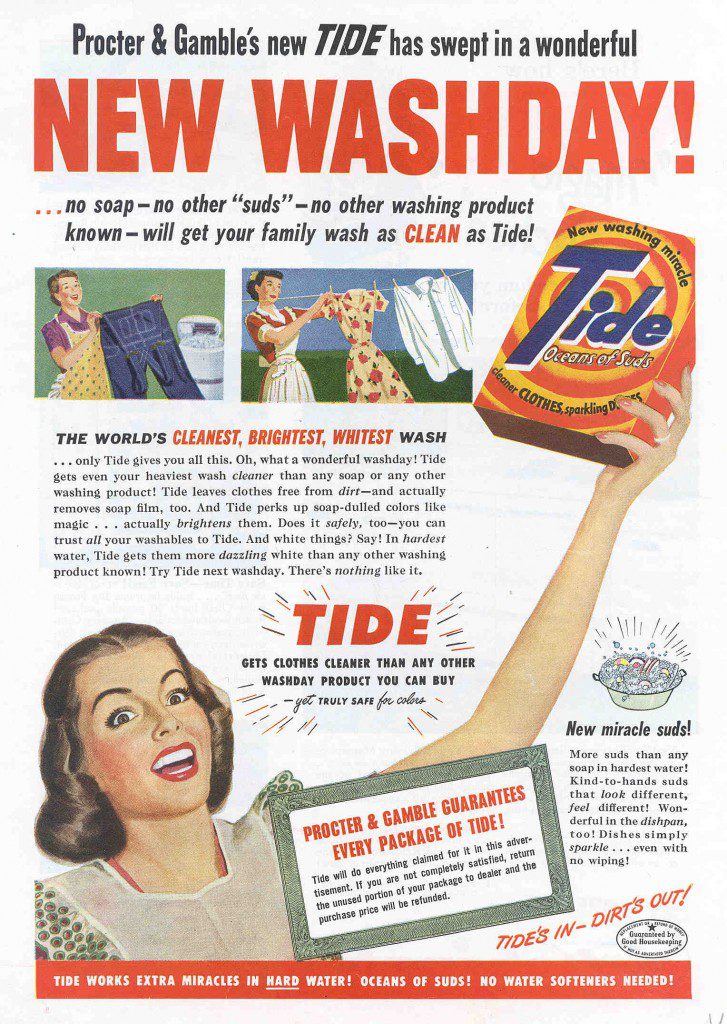 The vintage packaging harkens back to Tide's early print advertising, which featured copy such as:
Washday soaps? Jane tried 'em all, And every new detergent. But, none matched Tide – and so she cried, ""Please send some Tide! It's urgent!"
Detergents, soaps, she tried them all and wasn't satisfied … But now his shirts are dazzling clean! Smart girl … she turned to Tide!
My Thoughts: Tide is a name I always knew growing up since it's been around before I was even born.  And it's nice to see a product stick around for so  long.  Then I know it's a proven product.  I love P&G's idea of bringing back the retro look of Tide and I think it's fun to see how much things have changed.  Even just the thought of women wearing dresses and high heels doing laundry.  I won't even tell you what I wear while doing laundry!  Things sure have changed.
You can purchase the retro-packaged products at Target nationwide.
WIN IT
(2) Koupon Karen reader's will receive a Retro Tide package which will include the following items:
A "Retro" t-shirt (featuring  the Tide logo on a red, orange, blue or green shirt)
Samples of Tide and Downy and a Bounce Dryer Bar ( Bounce Dryer sheets will be featured in-store with Retro packaging, not Bounce Dryer Bars. P&G will be providing product samples of the Bounce Dryer Bars for you to try new technology.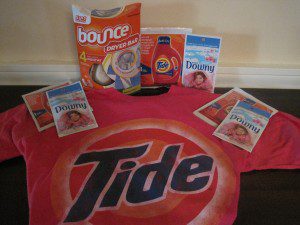 Entry is simple! You just need to answer the question below by leaving a comment on this site! You can even gain up to 4 bonus entries for doing each additional item listed (just make sure that you leave one entry for each one — up to a total of 5 comments). As a reminder, comments left on Facebook, Twitter or other posts will not be included.
REQUIRED ENTRY
Leave me a comment telling me what your laundry day consists of….. dresses, heels, sweats??  Or cloths that don't fit anymore but it's the only thing left in the closet?!
BONUS ENTRIES:
1. Follow @KouponKaren on twitter and tweet the following "I entered to #win a Retro Tide Prize Pack @KouponKaren and you can too! https://wp.me/pMKCI-6yb#giveaway"
2. "Like" Koupon Karen on Facebook –> I have a new page so if you were previously my "friend on facebook" please like this page as well.
3. Comment on any other post on my blog (giveaway posts don't count) then come back here and let me know what post you commented on.
4. Sign up to receive Koupon Karen daily emails or add me to your favorite reader.
Details: This giveaway is open to US Residents and will remain open until May 27th at 11:59 p.m. EST . Any comments left after this time will not be counted. The winner will be selected randomly and will be notified via email and will have 48 hours to claim their prize.
Disclosure: I received the same prize pack as the winner. My opinions are 100% mine.