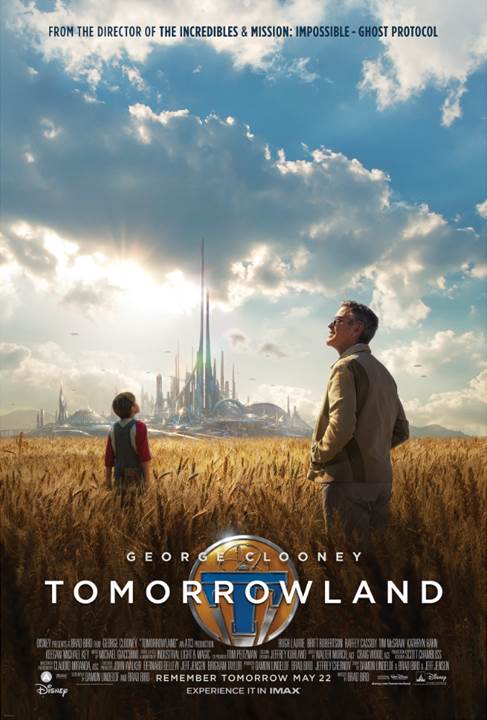 Disclosure: I received an all expense paid trip to Los Angeles California for the #TomorrowlandEvent. All opinions are my own and were not swayed by any outside sources!
Going to Disneyland has been a dream for myself and my family.  Our girls love all things Disney but living on the East Coast, it's not as easy to get to California as it is to get to Florida.  Not only are the flights long, but they are usually more expensive.   I've promised the girls someday we will get to Disneyland in California because even I was excited to visit that park.  After all we love going to Disney World and to experience both parks would be a dream!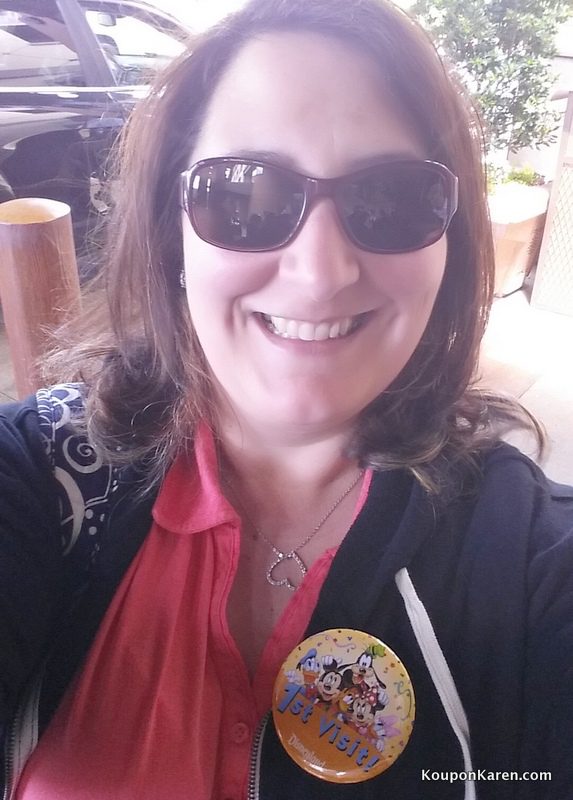 Lets rewind to this past April when I received an email inviting me to the TOMORROWLAND press junket the first week of May in LA.  Including in this trip was a day at Disneyland.  I can't tell you how excited I was to be able to go to Disneyland AND see the movie TOMORROWLAND and visit Tomorrowland in Disney!  I was over the moon excited for days and scared to death to tell my kids.   They took it well when I explained that I can check it out and see if it really is a trip for us.  I was afraid having been to Disney World and those 4 parks, that my kids would be disappointed with Disneyland which only has 2 parks.  Well I was wrong!!!  I loved it and I know they will too.
Now you really need a couple of days to see everything in Disneyland but we only had a day – We were there from 12pm till 9pm.  So I knew I wasn't going to see it all and I definitely didn't, which is fine.  To sum what I did see, I picked 8 Things I love about Disneyland and listed them below.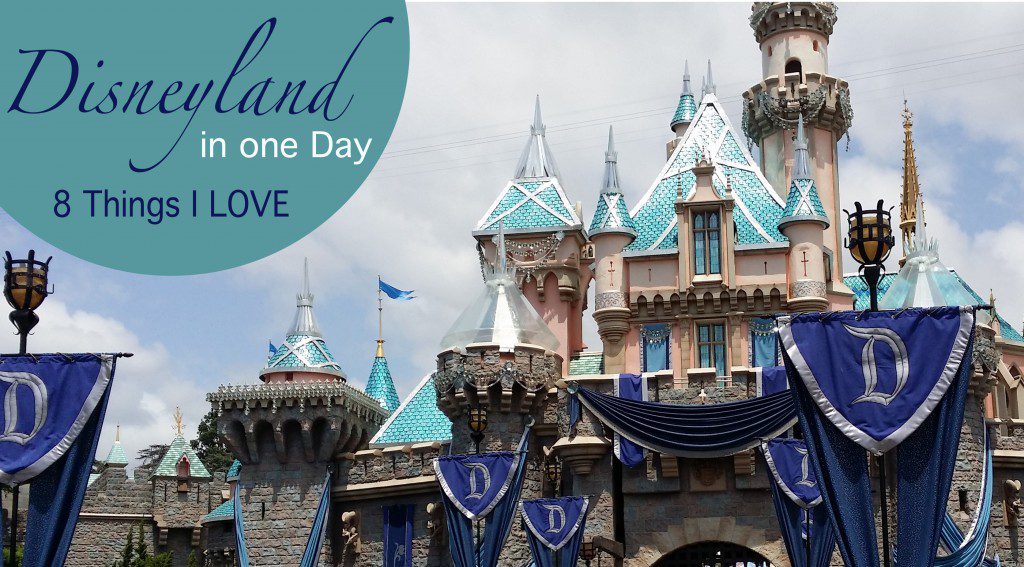 8 Things I love about Disneyland
Disney's Grand Californian Hotel
When we arrived at Disneyland we entered through Disney's Grand Californian Hotel which is absolutely beautiful!  Now I don't know how else to enter the part than through here since it was my first time but it was a great first impression.  The hotel reminded me of one of the hotels at Animal Kingdom and I immediately felt like I was in a Disney Park.  Welcome Home Karen!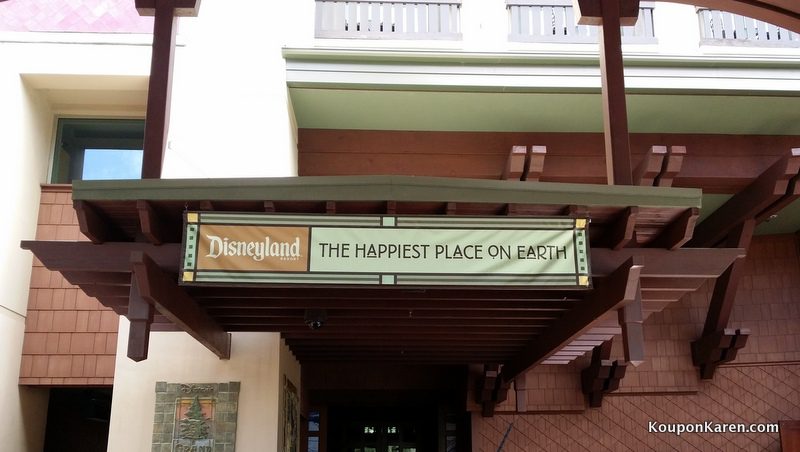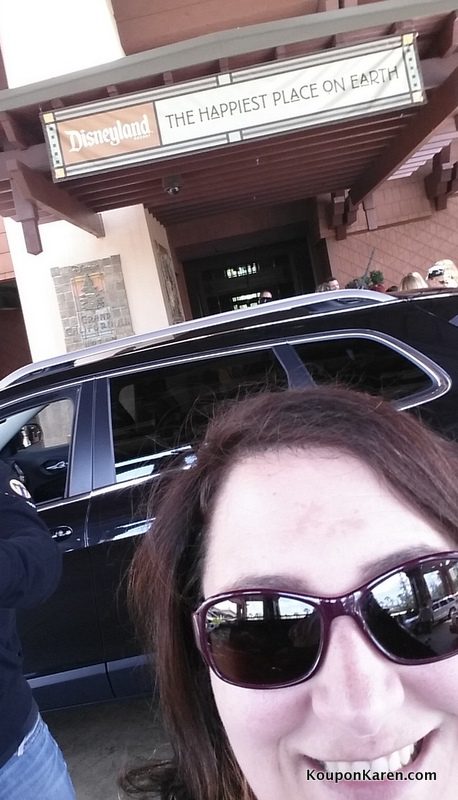 That smile was real and inside I had a lot of Mommy Guilt being there without my family.  Just being honest here!
Downtown Disney is Right There!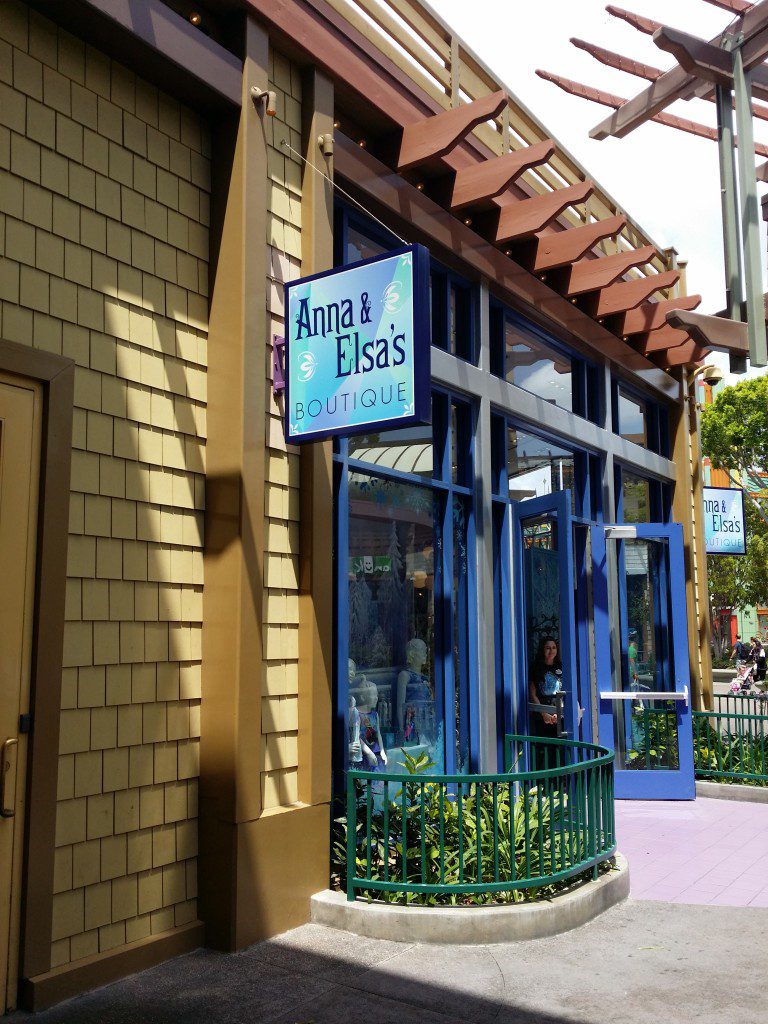 Downtown Disney is between the Disney's Grand Californian Hotel and the park.  We walked through there when we arrived and left.  I love how it's right there because then we actually had a chance to go.   I love looking through the shops and so do my girls.  So having Downtown Disney close by makes it super easy to actually go to!

I truly felt at home when I arrived at Disneyland especially when I saw the train!  It's one of my favorite things to ride because of the nice view you get of the park.  Besides, who doesn't love a train ride!
The Sleeping Beauty Castle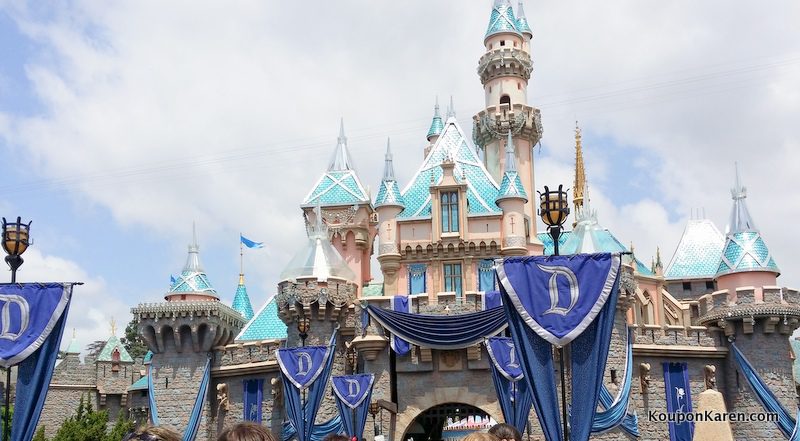 The Sleeping Beauty Castle is beautiful.  While it may not be as grand as Cinderella's castle it was perfect and I loved walking through it.  Disney just doesn't do anything wrong!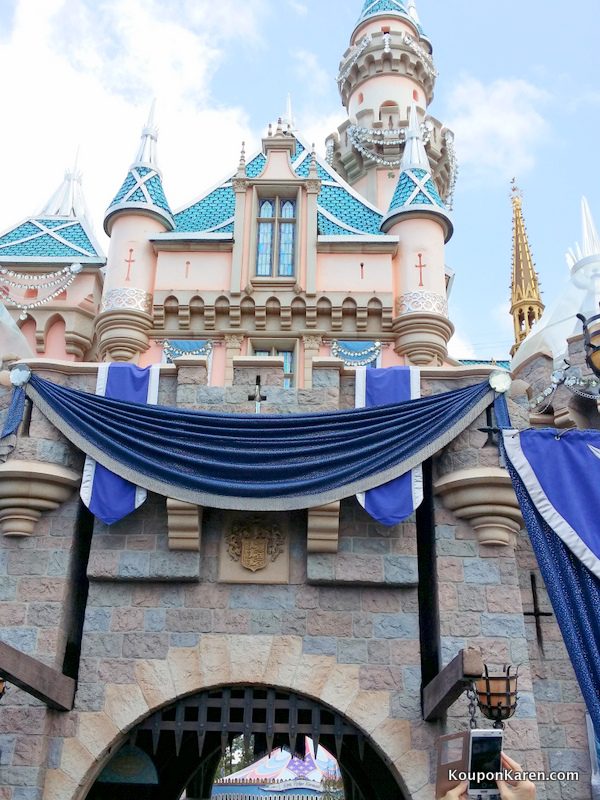 The view looking up as amazing and breathtaking!  I love that each park has their won Castle and their own wonder about it.   I felt like a little girl seeing this all for the first time and felt the excitement and magic as I walked through Sleeping Beauty's castle!
It's A Small World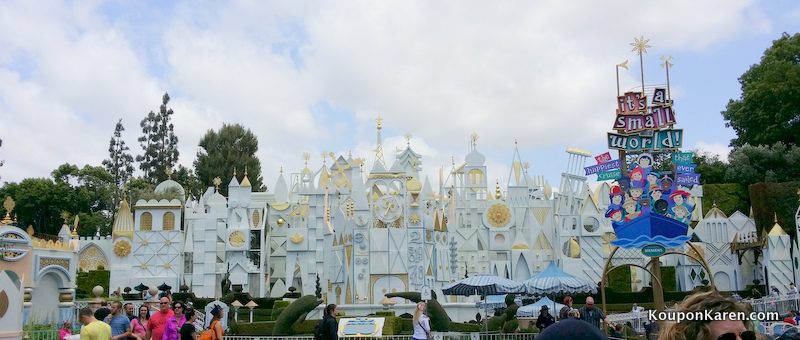 We immediately went to It's a Small World.  I will admit, this is one of my favorite rides.  As I mentioned in my post about the TOMORROWLAND sneak peek – for me going on It's a Small World is just something you have to do when you go to a Disney park as it wouldn't feel the same not going.  It represents the Disney parks!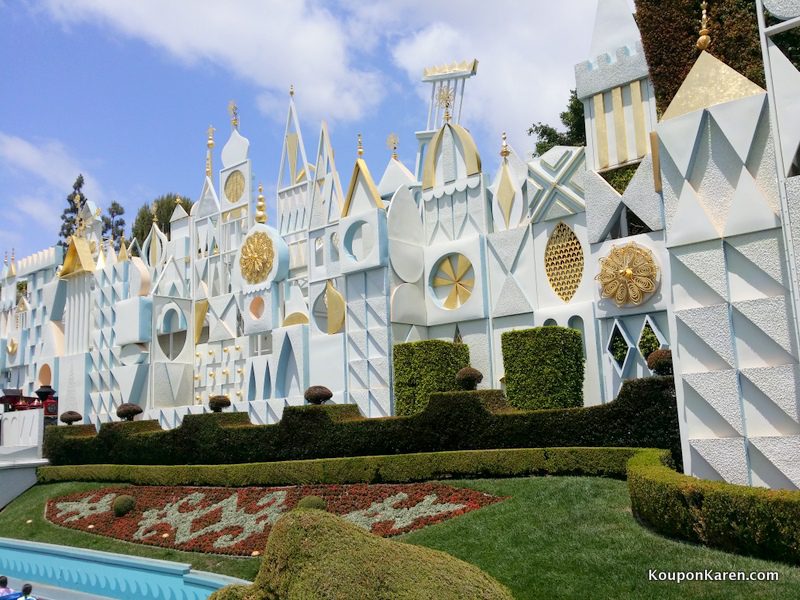 It's A Small World at Disneyland is much more grander than the one in Disney World.  The outside is beautiful and it's a much better ride, not just on the outside but I really think it's longer.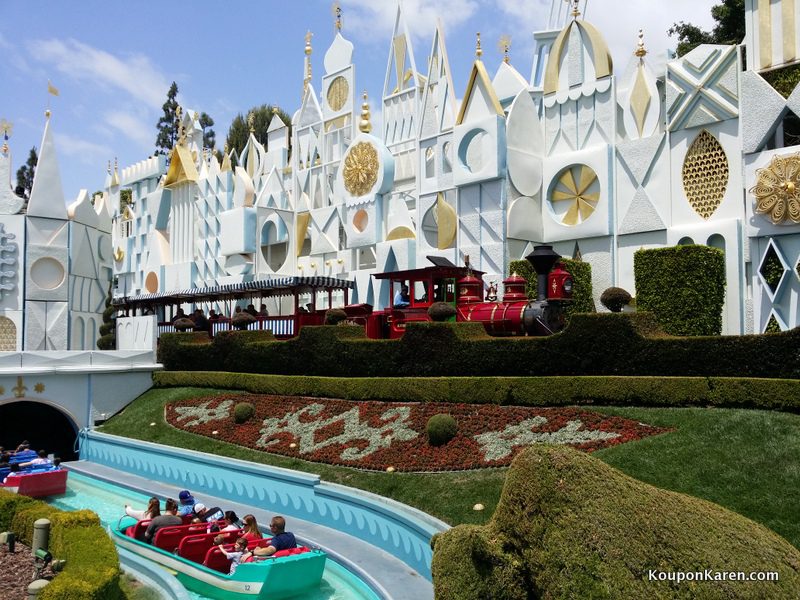 When we got on the ride we were outside and I loved that part.  It was so pretty and so much to look at even before the ride began.  As we entered into the ride we heard the familiar song playing and I immediately transformed into my singing mode….
It's a world of laughter
a world of tears
It's a world of hopes
and a world of fears
There's so much that we share that it's time we're aware

It's a small world after all
It's a small world after all
It's a small world after all
It's a small world after all
It's a small, small world
Familiar Rides that were Slightly Different
After It's A Small World, we hit up Tomorrowland and rode more of my favorite rides – Buzz Lightyear Auto Blasters and Star Tours – The Adventure Continues.  I love having these two in the same park because they are in separate parks in Disney World.   The exciting part was both of these rides were a bit different for me.  The laser guns in Buzz Lightyear you can pick up for better aiming.  That's a huge plus!  And the mission we went on in Star Tours was different from one I'd ever been on.   I could ride these two rides all day long.  But there was more to see.
I loved this familiar site – Space Mountain.  Another favorite ride but I didn't ride it this time.  I wanted to go on a few rides I've never rode before so I skipped this.  Next time though I'll ride it for sure!
Indiana Jones Adventure
 Since we only had 1 day for both parks we had to pick and choose what rides we went on.  Since this was my first time to Disneyland we also rode the Indiana Jones Adventure which was AWESOME!!  It reminded me of the Dinosaur ride in Animal Kingdom.   And just so you know, the Jungle Cruise in Disneyland has the same corny jokes as the one in Disney World and I laugh like crazy every single time!
Disney California Adventure is Right Across The Way!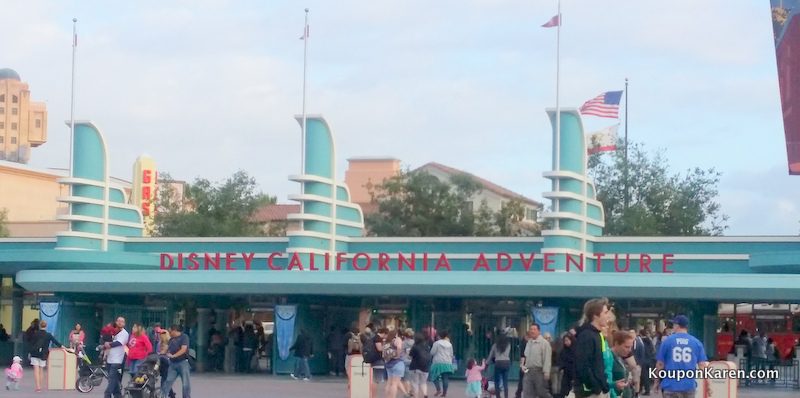 Before I knew it, it was time to head over to Disney California Adventure and I loved how it was pretty much right across the way from Disneyland!  We didn't have to walk very far which would make park hopping so much easier!  When I walked in, I also felt very comfortable and 'at home' because it reminded me of Hollywood Studios.
It had that Hollywood feel about it with the backdrops and the buildings were designed similar to Hollywood Studios.  But when I turned the corner I saw new stuff everywhere!  Disney California Adventure was so much fun and had so much in it that I really wish we had another day.  But that just means I'll have to come back!
Paradise Pier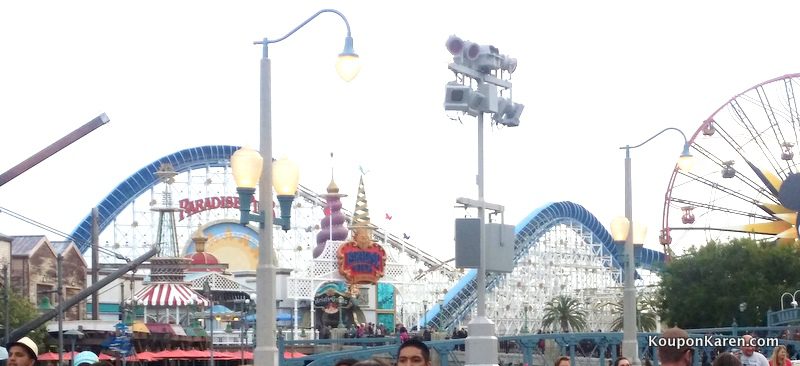 Paradise Pier was so fun and gave me the feeling of being at a carnival but yet it was all done in Disney style which to me is always perfect!  Mickey's Fun Wheel was so cool and SO BIG!   And it looked like so much fun!  That's on my list for next time too!

Cars Land
The one place in this park that I really wanted to see was Cars Land.  I've heard so much about it that I knew I needed to make sure I saw it.   What I didn't realize is there was a ride there that was similar to my all time favorite ride in Disney World – Radiator Springs Racers.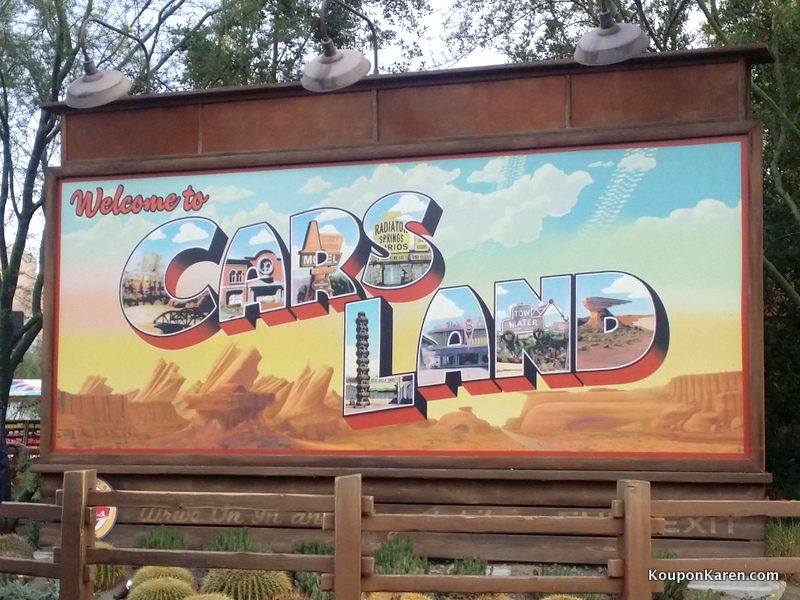 Can I just tell you that if I was told there was only one ride in Disneyland that I could only ride again for the rest of my life, I'd want it to be Radiator Springs Racers.  It was THE.BEST.RIDE.EVER.  My family is a huge fan of Test Track at Epcot and this ride is similar to it… the track and scenery is different as this is Cars Themed and you race against someone else in the lane next to you.  It was THE.BEST.RIDE.EVER !  It was well worth the wait and I'd ride it over and over again.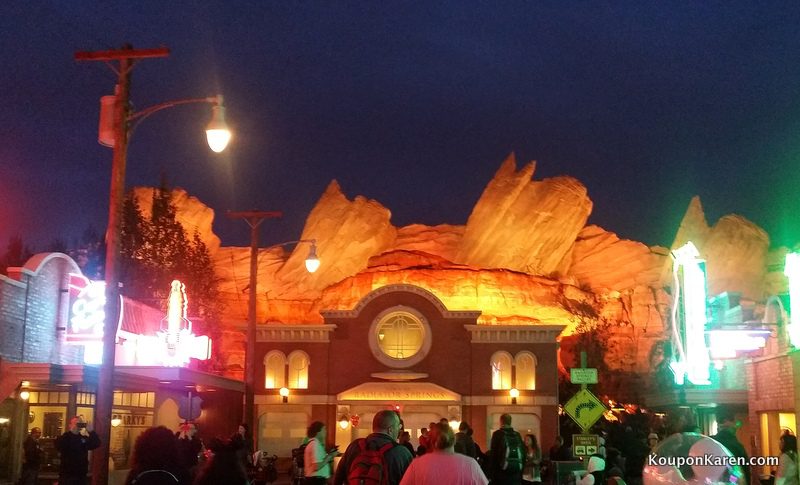 It was dark by the time we made it to Radiator Springs Racers and it was all lite up and absolutely beautiful!  I'm so glad I was able to ride this ride at night because I am sure that's also what made it so much fun and THE.BEST.RIDE.EVER!
We also went on Mater's Junkyard Jamboree which was so much fun and we laughed so hard on it!
I can not wait to go to Disneyland again because there was so much more to see but I can tell you we had an awesome time and I was so grateful to be able to go and experience even a small touch of it.
Disneyland Resort Diamond Celebration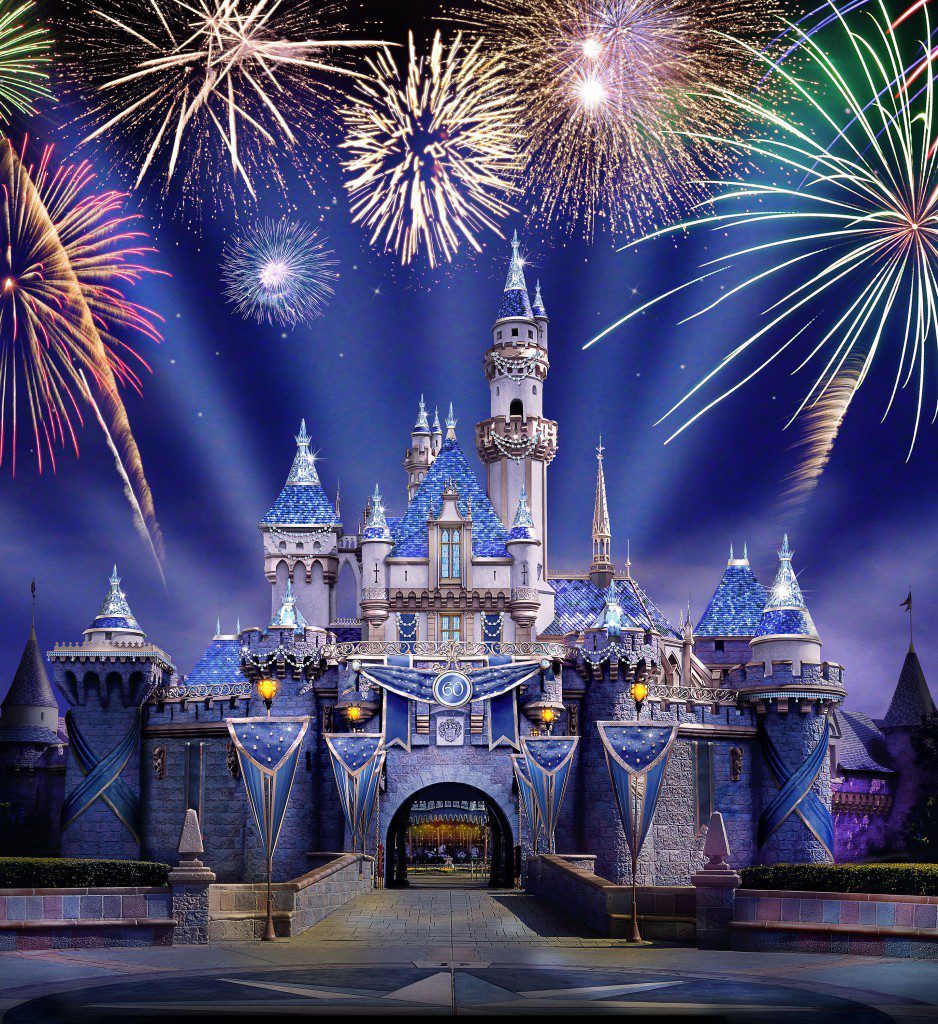 Besides the movie release, May 22, 2015 also marks another important day for Disney! Disneyland is celebrating 60 years of Disney magic with three new nighttime spectaculars, dazzling decor and an exciting sweepstakes that will award authentic diamonds and one-of-a-Nighttime will glitter as never before with three, sensational shows that expand the 60-year tradition of innovative and immersive storytelling: the brilliant, high-energy "Paint the Night" parade and "Disneyland Forever" fireworks spectacular at Disneyland Park, and the all-new "World of Color – Celebrate! The Wonderful World of Walt Disney" at Disney California Adventure Park. In "World of Color – Celebrate!," Mickey Mouse and award-winning actor Neil Patrick Harris will tell the story of Walt Disney and the Happiest Place on Earth with film, animation, music and spectacular fountains.
The electrifying new shows will premiere during a 24-hour party that inaugurates the Diamond Celebration, from 6 a.m. Friday, May 22, until 6 a.m. Saturday, May 23, 2015, local time.
Additional information about the Disneyland Resort Diamond Celebration will be shared in the coming months at www.Disneyland.com and www.DisneyParksBlog.com, and full official rules for Disneyland Diamond Days will be available at www.Disneyland.com/DiamondDays on May 22, 2015.
TOMORROWLAND is rated PG and is in theaters tomorrow, May 22, 2015!
Follow me along on Twitter using the hashtag #TomorrowlandEvent to hear more about my trip to LA, more cast interviews and lots more about the movie. Also, make sure you:
Like TOMORROWLAND on Facebook
Follow Disney Pictures on Twitter
Visit the official TOMORROWLAND website
TOMORROWLAND opens in theaters everywhere on May 22nd!