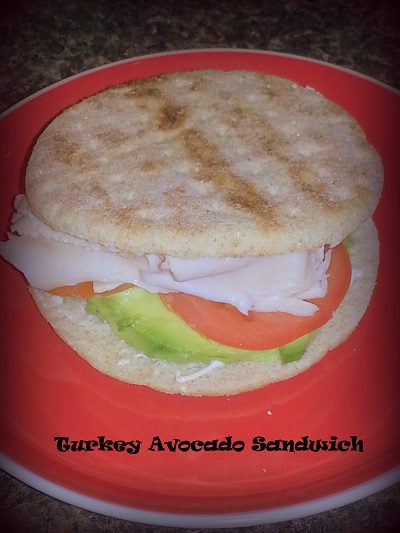 One of my favorite sandwiches is a Turkey Avocado Sandwich and I almost always have these ingredients on hand.
Here is what you need:
2 oz of Sliced Deli Turkey
1/3 of Ripe Avocado (or more or less if you want)
4 slices of Tomato
Wheat Bread/Sandwich Thins
Mayo
You can add bacon too!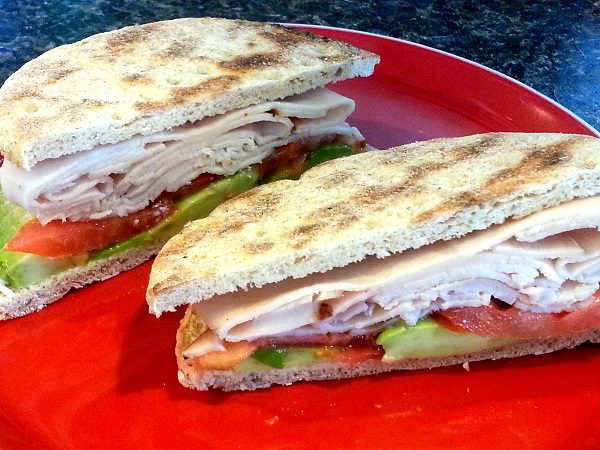 Doesn't that look delicious???  Well it was, and healthy too!   The first time I ever had Turkey and Avocado together was at a restaurant where I got a turkey burger with a slice of avocado and I loved it! Then I was in NYC for a blogging event and had another Turkey and Avocado sandwich but that was made with carved turkey, crisp bacon, avocado, and bean sprouts! I remember it so well because I had never had bean sprouts before but they'd be good!