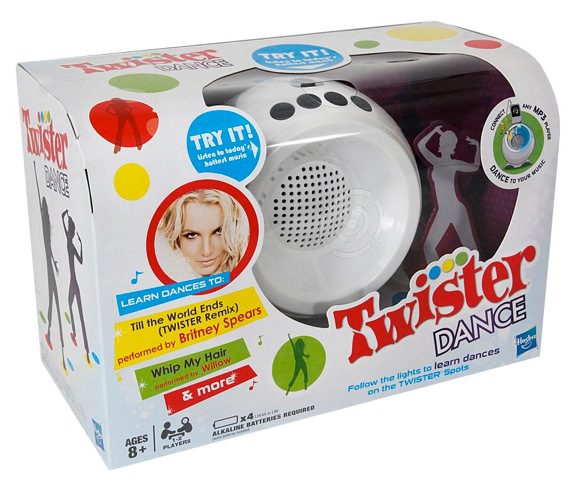 Product Name:  Twister Dance
Product Information:  Twister Dance invites kids to rock the spots by placing TWISTER spots on the floor and then follow the direction of the Twister Dance console. The Twister Dance console offers bright, multi-color LED lights that light up to show dancers on which spots they should place their feet. Arm and hand movements are up to the dancers, allowing them to show off their individual style.
Girls will also be able to move to the beat of songs featuring Ke$ha and Willow Smith, and an exclusive Twister Dance song called "Caught Up in a Twister." Plus, players can connect any mp3 player to the console to dance to their own tunes. The built-in beat detection system turns any song into a dance routine, so players can rock the spots with new and different songs every time they play.
Purchase Information: The Twister Dance game is hit selves this summer and the approximate retail price is $34.99. The game is recommended for 1 to 2 players, ages 8 and up.  Four AA batteries are required for the dance console (demo batteries are included). The game includes 8 TWISTER spots (4 per player).
To stay up-to-date on all of our very exciting TWISTER goings-on, be sure to 'Like' www.Facebook.com/Twister.
My Thoughts:  What a fun 'twist' to twister!  My girls absolutely LOVED this because they love anything that involves dancing!!  I love how they can use their own music too so this gives them an even bigger variety of music.  So that means it'll take a little longer for them to get bored!
This would be a great game to play at an 8 or 9 year old girls birthday party and not only is it fun, but it gets them up and on their feet and using their minds to make up creative moves!  So much fun.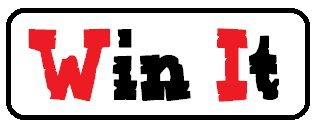 (1) Koupon Karen reader will win a Twister Dance game!

To enter the giveaway, use the rafflecopter widget below. You can now sign in with Facebook and it will remember you each time you enter another rafflecopter giveaway. Of course Facebook is in no way associated with this giveaway, the people of rafflecopter just want to make it easier for you to enter giveaways now.
As a reminder, comments left on Facebook or Twitter will not be included.
Disclosure: I received the same prize as the winner for review. My opinions are 100% mine.