This shop has been compensated by Collective Bias, Inc. and its advertiser. All opinions are mine alone. #bringinginnovation   #CollectiveBias #cbias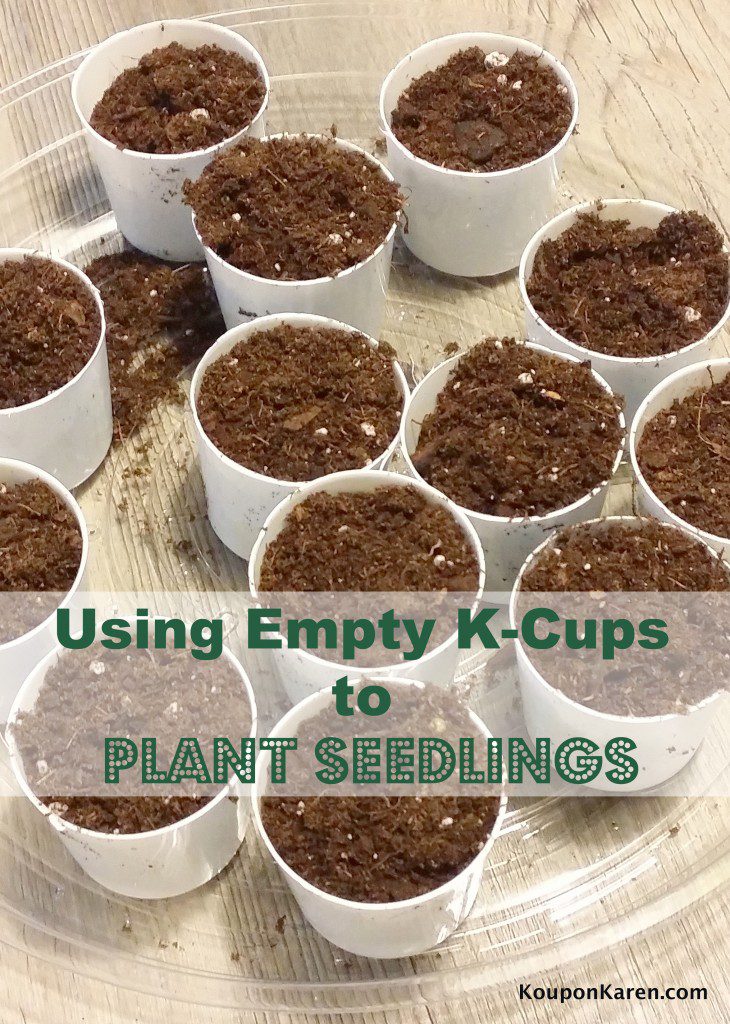 I'm all about reusing and recycling and my kids are getting into it too.  I'll admit,  It took me a while to get on board but when I really got thinking about how my kids need to live on this planet a lot longer than me, and then my grandkids etc, I realized that something had to be done because we have so much 'stuff' now and there's no room for it.  And I don't mean just in my house, I mean on this planet and in the landfills.
Last year we built two garden beds in our back year and my friend and I planted a nice garden.   It was filled with veggies and we had so much fun watching it grow.  We started out with seeds for just about everything, but we ended up buying more plants because they were just too small.  But this year that's not going to be the case because I am starting some of my seedlings now.
Every morning when I make a cup of coffee in my Keurig, I toss the plastic k-cup in the recycle bin.  I kept thinking that there has to be something we can do with these.  And then one day it came to me!  Rather than buying little containers to grow my seedlings in this year, or use Styrofoam cups which I hate, why not use my empty k-cups!    They even have a hole in the bottom for the water to drain out!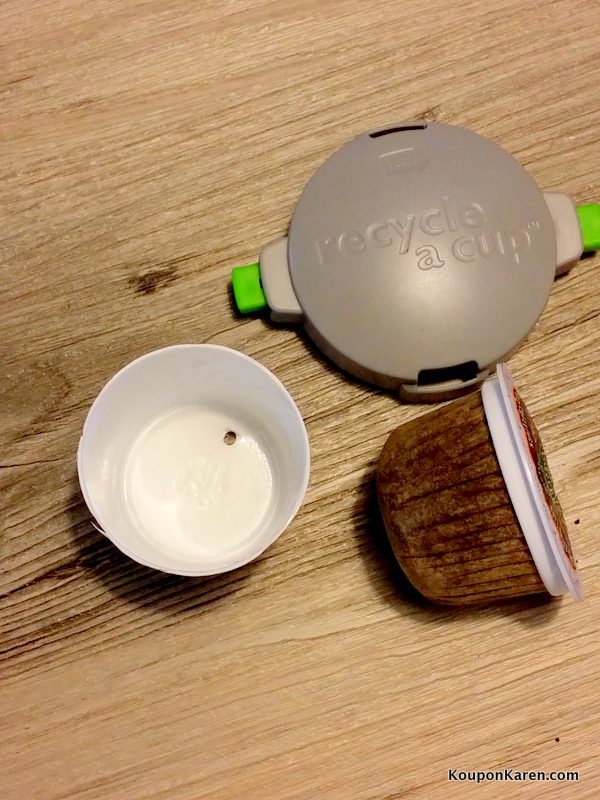 Earlier in the year I purchased a recycle a k-cup device and I use it every day.  It cuts the top of the k-cup so that the filter with the coffee separates from most of the plastic.  Then I put the plastic cup in with the recyclables and the coffee grounds in the trash.   (Once my garden is planted outside, I'll use those grounds in there!)
A few weeks ago, I started rinsing out the empty k-cups and putting them aside to start my seedlings in.   I feel so much better knowing that they will get more use and it also stretches my money further.  Otherwise I would have bought something to plant my seeds in.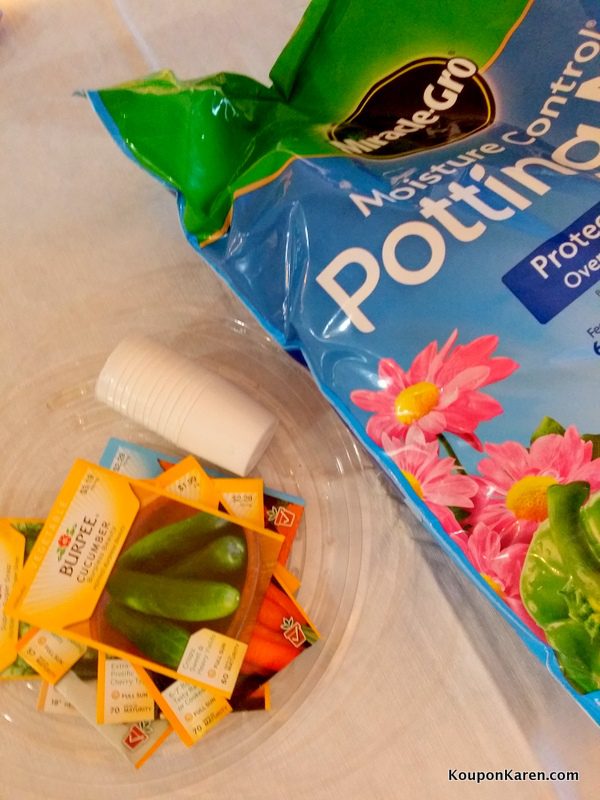 I picked up my potting soil, seeds and a drip pan to put my k-cups in so when I watered them, the extra water can leave the bottom and the k-cups wont have to sit in the water.  Between the seeds, the drip pan and potting soil, I spent under $20.   What I grow from these seeds would have cost me a lot more, and I'll not only have grown them myself, but reused something I was going to throw away.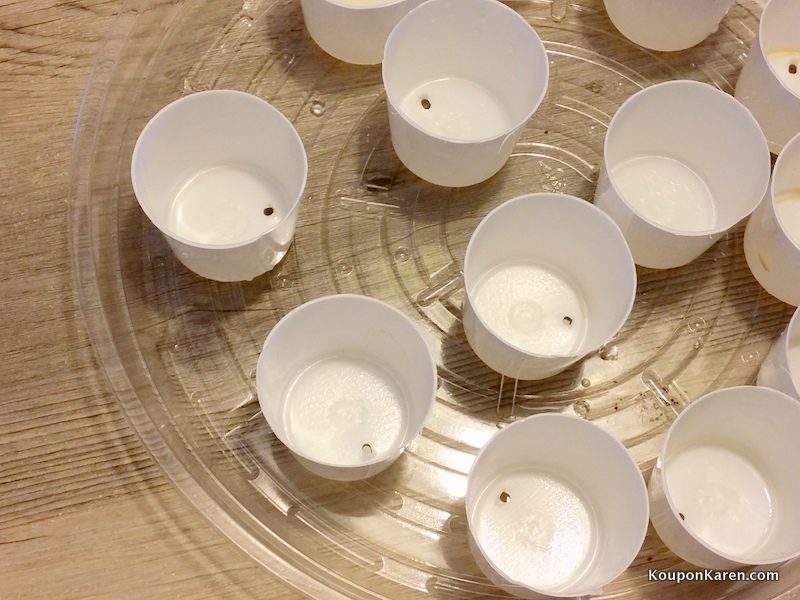 See the holes in the bottom of the k-cup?  It's perfect for the water to drain.  And you can also see in the picture above that the cups sit up a bit on the drip pan for the water to flow out of the cup and under.  I then added potting soil to each k-cup along with my seeds.  The kids had fun helping me fill the k-cups with soil and fought over what seeds they were going to place.   I have more seeds than k-cups right now so we planted the cherry tomatoes for now.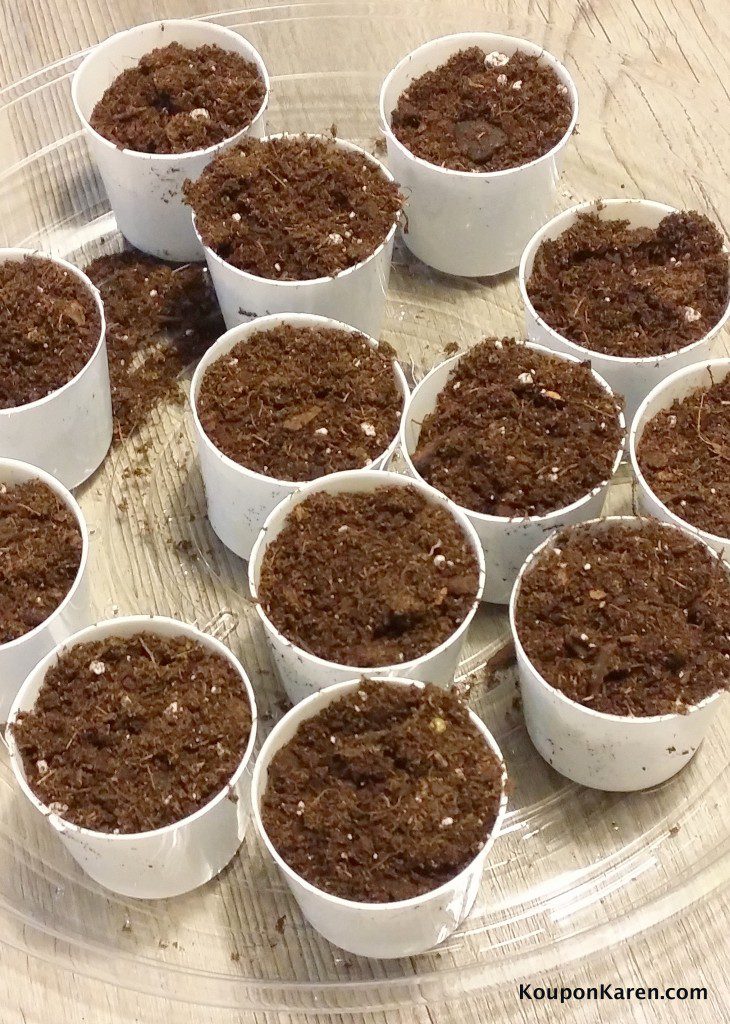 They spilled a little, but I expected that!   Gardening is something great for the entire family and when I include my kids in things like this, it makes the veggies more interesting to them, which means they may try something new.  Veggies are a struggle with them some nights but I found last year by planting a garden, they did try a few new things.  This year I'm hoping for the same thing.
I'm sure if you look around your house there are other 'containers' that you can reuse to plant your seedlings.  You don't need anything special.  As long as it drains the water out, then it's perfect.  It's super easy to poke a whole in something.  Get creative and use your imagination!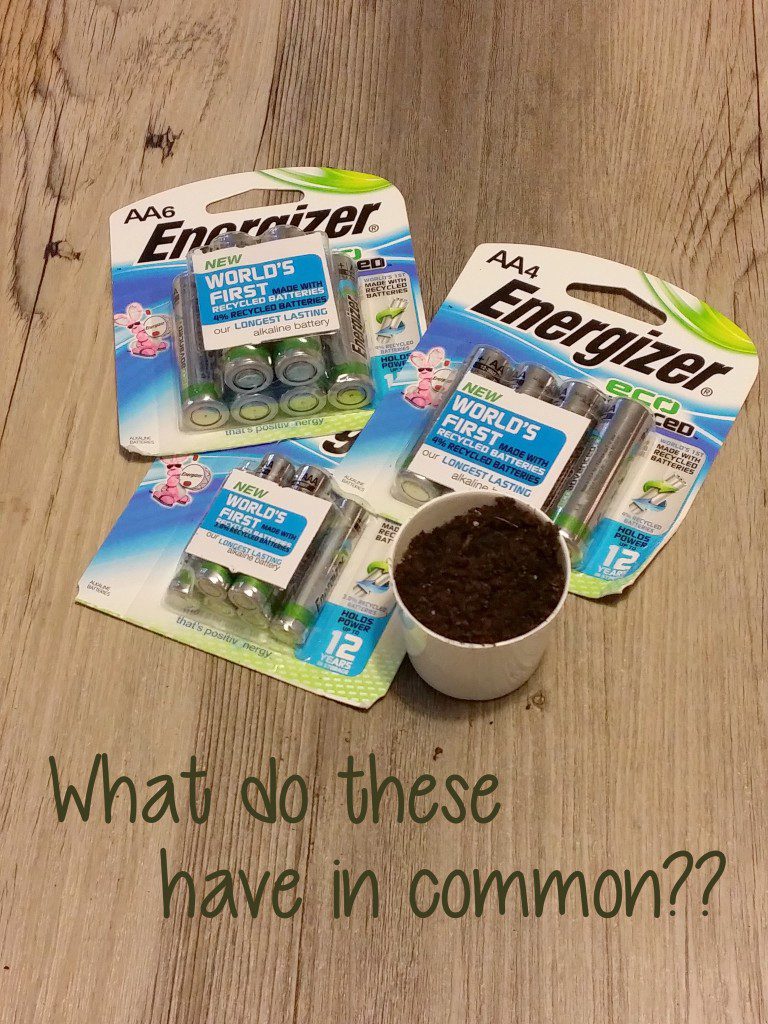 What do Energizer Batteries and my K-cup seedling have in common?  They are both reusable items!  Yes, you read that right,  Energizer has some BRAND NEW batteries that are made with recycled batteries and right now you can find them at Walmart.   They are Energizer EcoAdvanced batteries and they come in the size we use most AA and also AAA.   You can find them in with the other batteries in the Electronic department.  I found a 4 pack and an 8 pack of AA at my local Walmart.   That's the size we use most in our house.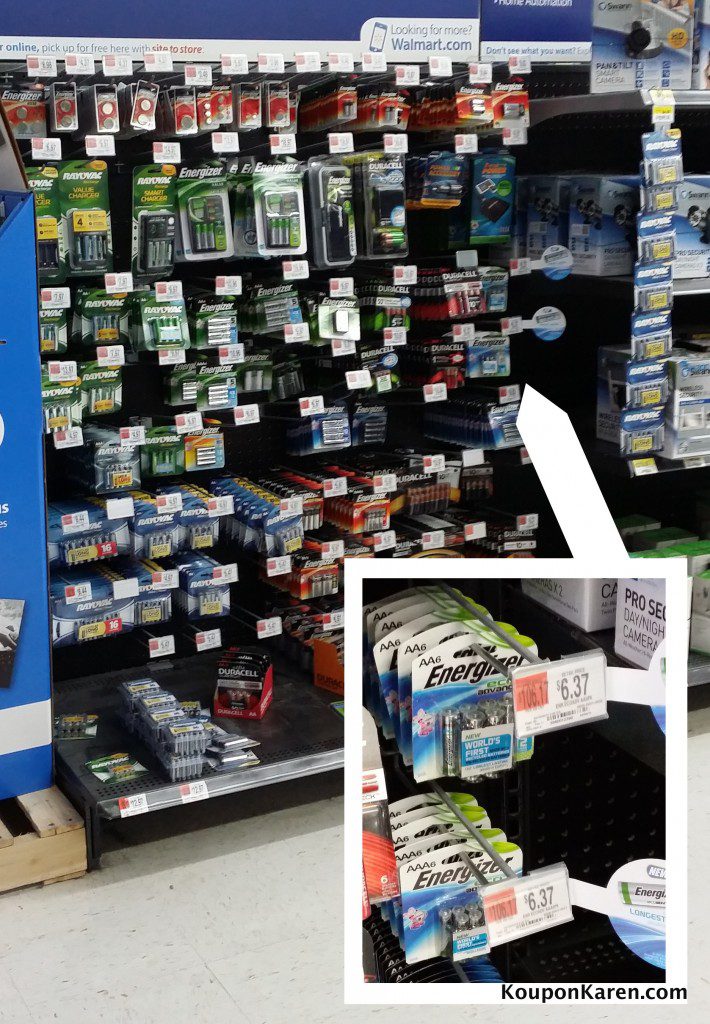 As silly as this sounds, I'm super excited about this and I'm so happy use these!!!    This is the first battery on the market to use recycled batteries and materials – Kudos to Energizer for doing this!
We all use batteries so that means there are tons of them being tossed away every day.  Energizer is taking something old and making it new again!   And these batteries are just as dependable and can hold a charge for up to 12 years when stored.  Not that they'd last that long in my house but just in case.
And right now, you can enter the Guilt Free Energy Giveaway #BringingInnovation where you'll have a chance to win $1000 in gift cards!!!   That'll get you plenty of Energizer EcoAdvanced batteries!
GuiltFreeEnergy Giveaway – $1,000 in Gift Cards

For more great ideas on how your family can go green, check out bringinginnovation.net.  You can probably find lots of ways to get the kids involved as well.  After all, it's their future!