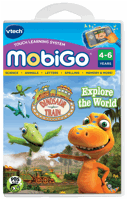 Celebrate Get Ready for Kindergarten Month with Dinosaur Train and VTech!
It's helpful to understand how children learn and play in the digital age, and how these types of products can help prepare children with the basic learning skills required for Kindergarten. A report by Eric Klopfer, Ph.D., Associate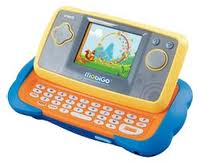 Professor and the Director of the MIT Scheller Teacher Education Program, and a platform learning expert on the VTech Expert Advisory Panel (published in full at vtechkids.com), explains:
Math and literacy skills can be deeply imbedded into digital games, and allow children to acquire important skills via a more natural method that doesn't look like learning.
Digital games often involve problem solving and creative thinking along with core competencies such as math and reading, making them more fun than single curriculum games and helping to develop a broader skill set.
Digital learning does not replace learning off-screen – so educational games should not be seen as a replacement, but rather a supplement to time-tested educational methods.
Contrary to popular belief, games are not just a solitary interaction between a single person and a screen, but a social activity – kids watch as their siblings and friends play, and post-game conversations involve discussing game strategy.
The following educational products from VTech, featuring the popular characters from the multiple award-winning Dinosaur Train television series, can be a great way to engage children in learning activities and pre-Kindergarten skill preparation.
MOBIGO TOUCH LEARNING SYSTEM (Ages 3-8)
 Touchscreen technology makes learning fun as kids look, listen, and touch with the MobiGo Touch Learning System! The Dinosaur Train cartridge contains four learning games and one bonus activity.
In Fossil Fun, help Buddy form a hypothesis about the fossil parts he finds at Big Pond, and then match each part to the correct spot on the fossil. In Under the Sea, watch the marine animal as it taps on the windows in a sequence, and then tap on the windows in that same order while learning facts about the animal along the way. In Night Train, help Buddy explore the Big Pond in the dark and hypothesize about the footprints he finds. In Nursery Car, help Buddy find the right babies after an earthquake has moved all the eggs around by following Mr. Conductor's hints. In the Creatures A to Z bonus activity, learn and compare facts about 26 different creatures and unlock new creatures and facts by playing the other games.
Product Price: MobiGo System is $59.99 ; MobiGo Cartridges are $19.99
 V.READER INTERACTIVE E-READING SYSTEM (Ages 3-7)
The V.Reader Interactive E-Reading System is a digital learning toy that encourages young kids to learn to read and improve their vocabulary. Featuring brightly colored buttons, a large touch screen, and a see-through protective case cover, the V.Reader helps children develop the necessary building blocks to grow from a pre-reader to a confident and fluent reader.
The Dinosaur Train cartridge features many learning experiences:
Watch the Story contains an adaptation of the "T.Rex Teeth" animated television episode
Story Dictionary contains an alphabetical list of vocabulary words from the story, along with follow-up questions that relate to some definitions .
There are five Reading Games: answer questions about the story in What Happened?, help Buddy and friends spell words correctly in Hopscotch Spelling, match singular and plural nouns in Leaflet, Leaflets, pair uppercase and lowercase letters in Collecting Teeth and hone listening comprehension in Don's Collection.
There are also just for fun games in Mini Games: children can feed Buddy and friends in I Love Fish, punch tickets with Mr. Conductor in Tickets, Please!, rotate puzzle pieces in Leaf Puzzles and find Buddy and friends in Dino Seek.
Product Price: V.Reader System is $59.99 ; V.Reader Dinosaur Train Cartridges are $19.99
The Mobigo Touch Learning System and the V.Reader Interactive E-Reading System are available at leading retailers nationwide.
Be sure to check out and follow these Facebook Pages and Twitter Handles: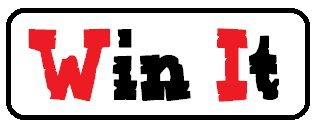 (1) Koupon Karen reader will win a Mobigo System and the Dinosaur Train game.

To enter the giveaway, use the rafflecopter widget below. You can now sign in with Facebook and it will remember you each time you enter another rafflecopter giveaway. Of course Facebook is in no way associated with this giveaway, the people of rafflecopter just want to make it easier for you to enter giveaways now.
As a reminder, comments left on Facebook or Twitter will not be included.
Disclosure: I received the same prize as the winner for review. My opinions are 100% mine.