Welcome to the magical world of Azarella, where real mermaids are only three inches tall! Join Waverly and her mermaid friends as they ride their seahorses in search for Magic seashells and Magic Pearls to collect. Each Magic Pearl unlocks different secrets of Azarella!
Waverly is a mermaid who can't get enough of singing, dancing, and most of all, dressing up. She loves riding her seahorse Sunglow as they search for the most beautiful seashells in the sea. Waverly finds all kinds of fun uses for her shells: to wear in her hair, to decorate the homes of her pet crab Gumbo and her pet fish Zuli and to give to her best friends as jewelry
Waverly and the Magic Seashells "Pearl Seashells" Collectibles ($4.99/each)
It's no SECRET that girls love collecting seashells, especially when there's a surprise hidden inside! These beautiful sculpted shells are just like real seashells and come with a special pearl that unlocks unique secrets in the Magic Seashell Playset (sold separately). Each Pearl Seashell also includes a cute miniature Pearl Pet that protects the pearl.
Waverly and the Magic Seashells "Mermaids of Azarella" Dolls ($7.99/each)
Waverly and her friends are featured as beautiful 3" mermaid dolls, each accompanied by a special pearl that holds secrets of the seas. When placed in the pearl reader in the Magic Seashell Playset (sold separately), each pearl's secrets are revealed in that mermaid's unique voice. The dolls also include a scepter-shaped hairbrush and a special accessory, such as a treasure chest, trophy cup or pedestal.
Waverly and the Magic Seashells Magic Seashell Playset ($24.99)
The enchanting Magic Seashell Playset opens up to reveal Waverly's home, complete with her bed, a swing and the magic pearl reader that can be used to unlock the secrets hidden in each pearl. There are more than 50 different secrets to be revealed – including lights, sounds, and spoken secrets from Waverly and her friends.
Purchase Information: Target, Kmart, Toys "R" Us.
My Thoughts:  MY girls absolutely LOVED these.   They love dolls and play sets and mermaids so these were an instant hit especially because they have nothing like them.  And the idea of collecting the pearls was so exciting as well.    They enjoy collections of toys or things and always have, so this is a new collection to add to all their collections!
The Waverly and the Magic Seashells girls are absolutely adorable too.  They aren't too small and perfect for little hands.  The mermaids brought an entirely new scene to the girls pretend play and they had so much fun playing.  We received a few of the mermaids as part of our review, thankfully otherwise there would have been a lot of fighting going on!
I think this is a great toy to add to the list of birthday and holiday gifts!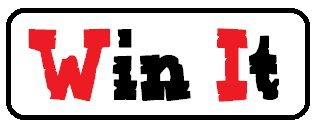 (1) Koupon Karen reader will win a prize package which will include the Waverly and the Magic Seashells Magic Seashell Play set, along with other fun items from the collection!

To enter the giveaway, use the rafflecopter widget below. You can now sign in with Facebook and it will remember you each time you enter another rafflecopter giveaway. Of course Facebook is in no way associated with this giveaway, the people of rafflecopter just want to make it easier for you to enter giveaways now.
As a reminder, comments left on Facebook or Twitter will not be included.
Disclosure: I received the same prize as the winner for review. My opinions are 100% mine.