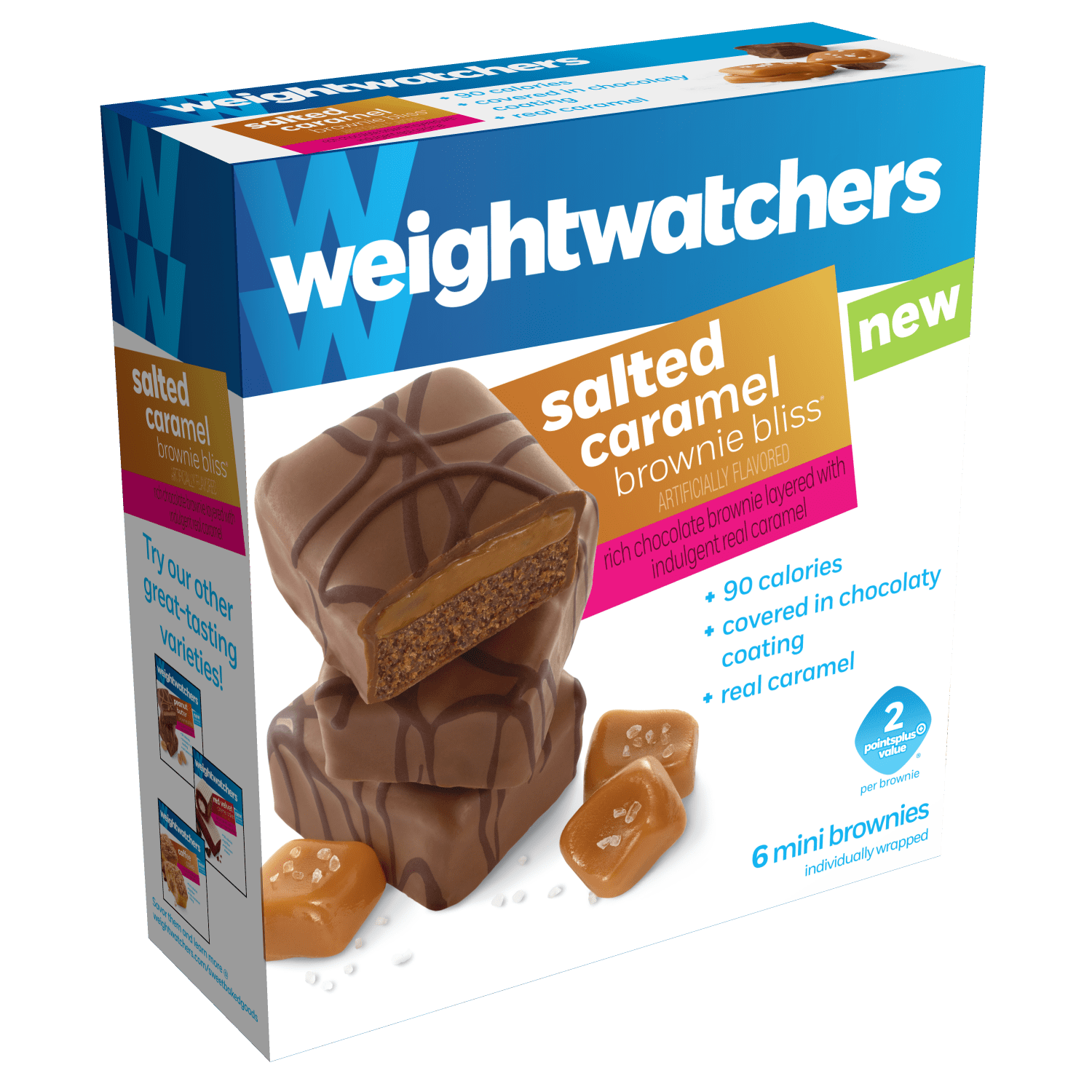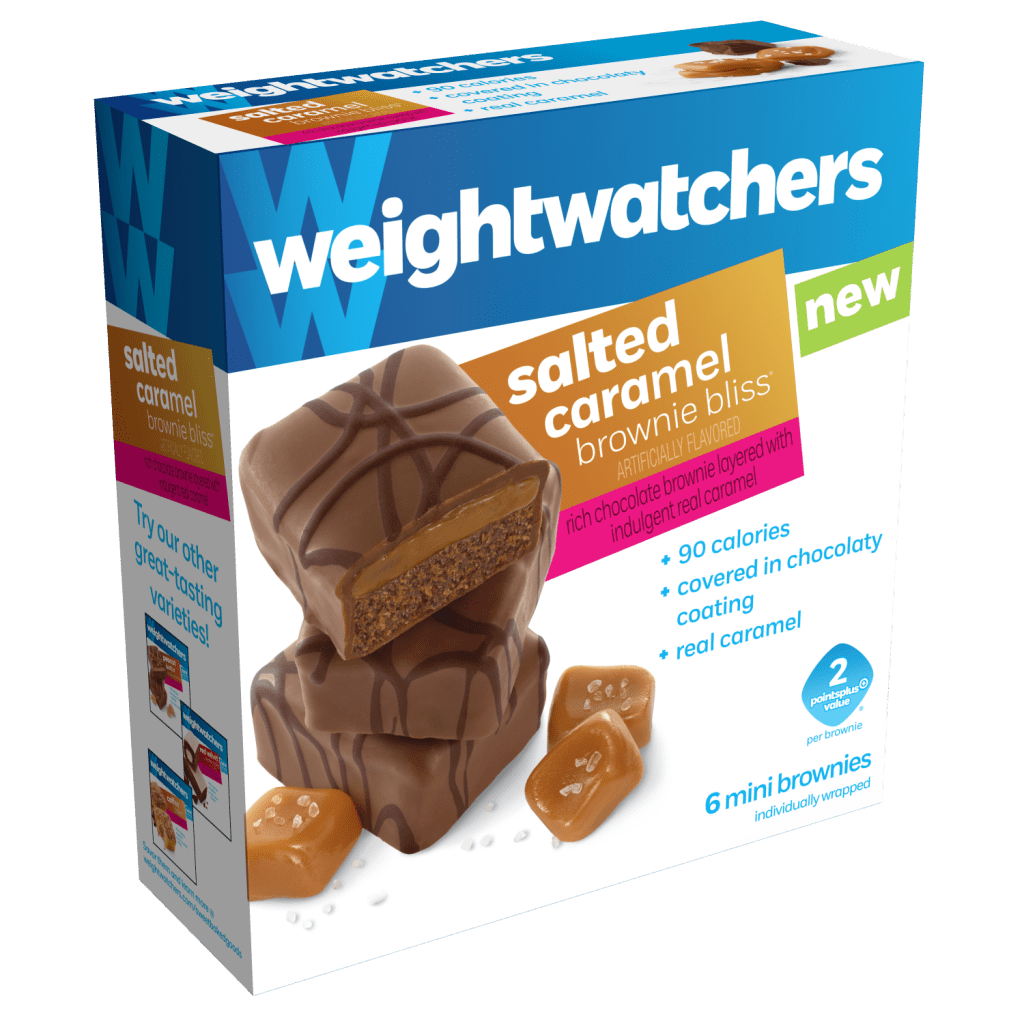 This post is Sponsored by Weight Watchers but my opinions are 100% my own!
I'm so excited to share with you the new flavor of Weight Watchers Brownie Bliss™: Salted Caramel.   If you already enjoy Weight Watchers snacks and you like salted caramel, then you are going to love this
According to a recent survey* from Weight Watchers Sweet Baked Goods, three out of four women surveyed said they would indulge in a sweet treat if it was under 100 calories.   I totally would and I like to have my sweet treat right before the kids come home from school.  I guess it sort of re-energizes me for the second half of the day.
About Weight Watchers Brownie Bliss Salted Caramel
Weight Watchers Sweet Baked Goods is introducing the newest Brownie BlissTM flavor, Salted Caramel.  This indulgent sweet and salty treat delivers the perfect combination of rich chocolate brownie layered with decadent caramel for only 90 calories and a PointsPlus® value of 2. Salted Caramel Brownie Bliss offers a one-of-a-kind indulgence with delicious filling, rich flavor and decadent textures. Salted Caramel Brownie Bliss joins other Weight Watchers Sweet Baked Good products including Triple Chocolate, Peanut Butter and Mint Chocolate Brownie Bliss, Chocolate, Lemon, Carrot and Red Velvet Crème Cakes, Chocolate Brownie, Coffee Cake, Cookies and Muffins. Consumers can find the new products at national and local grocery retailers for a suggested retail price beginning at $3.29.
I have to say these are great and I shared them with my mom without telling her they were weight watchers and she loved them.
Disclosure: I received a Free product for review. My opinions are 100% mine.