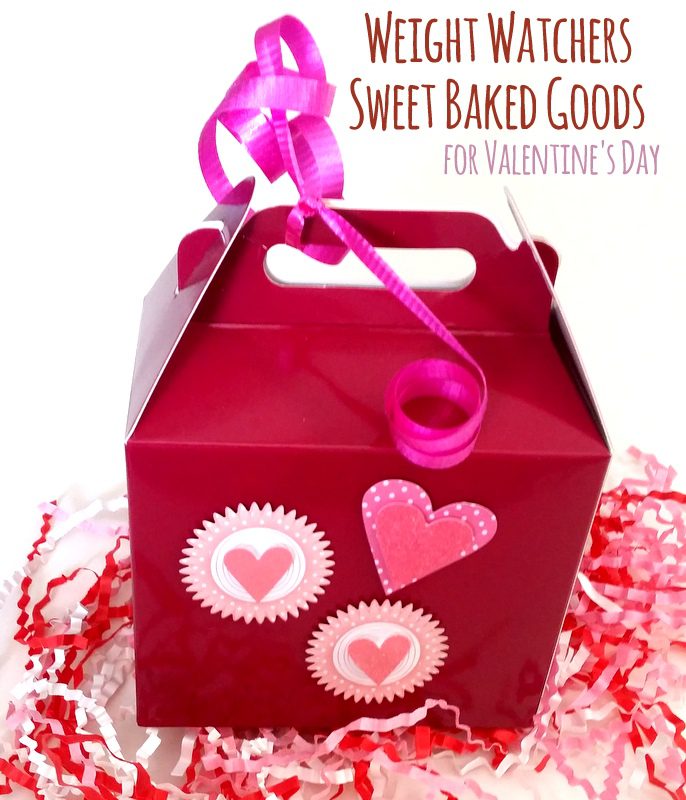 This post is Sponsored by Weight Watchers but my opinions are 100% my own!
Creative homemade gifts are a great way to show your friends and family that you care, for any event including Valentine's Day.  And of course if you include a yummy treat with it, then it'll be well received!  However, a yummy treat doesn't mean it has to be high in calories.  Weight Watchers Sweet Baked Goods wants to remind you that their Peanut Butter Brownie Bliss™ are great options for a low-calorie treat especially during this time when there is so much temptation around to splurge!
Weight Watchers sent me a some items to create a DIY Valentine gift (like the one above) which included the Peanut Butter Brownie Bliss™ treats.   These are one of my favorite snacks so I was more than happy to participate in this.  I picked up some craft supplies and made the following box to give to a few people who I knew would enjoy them, but I didn't tell them what was inside or what brand it was.
I created the box above by adding some fun Valentine's stickers that popped out for a fun effect.  I love using stickers to dress up a box or a bag.  And my girls love helping me create with stickers.   Inside the box was some Peanut Butter Brownie Bliss bites which i put in cupcake papers along with some shredded colored paper.  It looked really festive and they look like pieces of chocolate so who wouldn't want to try them, right?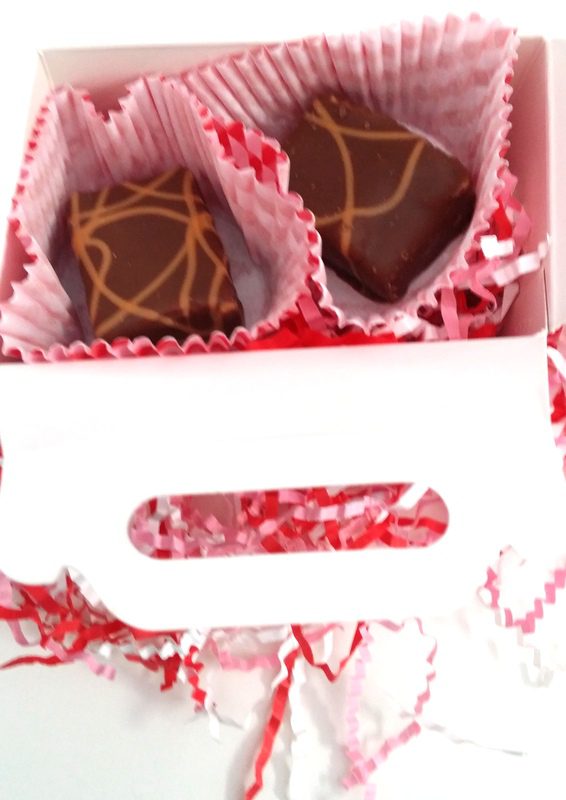 I gave one to my neighbor and her daughter immediately stole one from her box and she loved it!  My kids love these too so I wasn't surprised.  I gave one box to my mom who was trying so hard to stay away from chocolate right now but I knew she wouldn't be able to resist it.  But once she ate it, she felt so guilty but then I told her it was a Weight Watchers treat that was only worth 2 points, and she was so excited.  The third box I mailed to my best friend who lives in another state and she hasn't received it yet.  But I'm sure she'll love it.
I loved the idea of using the Weight Watchers Baked Treats in place of chocolate, candy or high calorie treats and I would definitely do this again.   And now I'm going to enjoy the rest all to myself!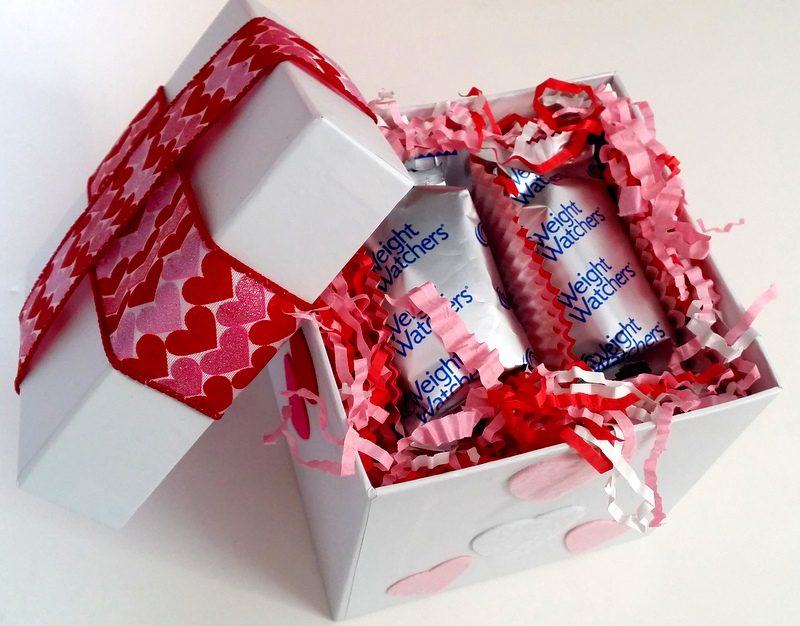 You could dress these up and present them in such a nice way, even while still wrapped! Just add some tissue, ribbon and a cute decorated gift box and they are a nice little present for someone trying to watch what they eat. And I haven't met anyone yet that doesn't like these!
Have you tried the Weight Watchers Peanut Butter Brownie bites?
Disclosure: I received a Free product for review. My opinions are 100% mine.