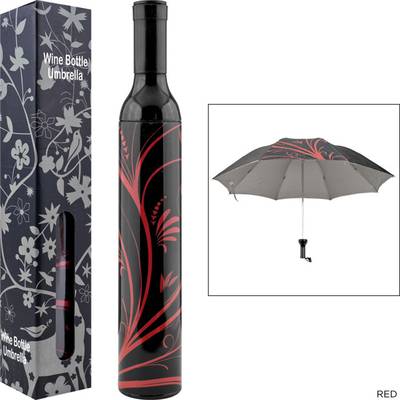 Today on Tanga you can grab something really unique that will make a great holiday gift.  Purchase a Wine Bottle Umbrella for only $4.99 + Shipping.   This is really cool because when you slide out the top of the bottle it becomes an umbrella that features a design that corresponds to your chosen vintage. Return the umbrella to the bottle for secure storage and no drip mess—perfect for traveling and carrying in a purse, bag, or vehicle.
I love the idea that it keeps everything from getting wet after you use it!

You can choose from 3 designs.