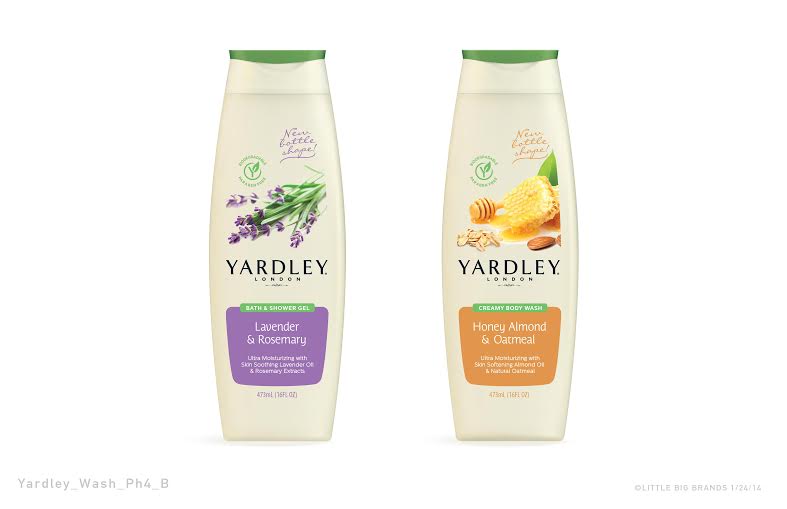 This post is Sponsored by Yardley but my opinions are 100% my own!
Yardley's Botanical Soaps celebrate the time-tested classics first developed in the 17th century in London by William Yardley and have been adapted into irresistible soap bar treats that are not only vintage chic, but have proven pampering for the body and soul.  Each boutique-inspired bar builds to a rich, fragrant lather to cleanse, beautify and nurture the skin with naturally moisturizing ingredients and nature inspired essentials oils.
Yardley has a nice line of bath and body products and I was happy to be able to try several of them.  I've used the Yardley Bar Soaps before but didn't realize how many scents they came in – English Lavender, Cocoa Butter, Lemon Verbena, Oatmeal & Almond.   My mother in law always has a bar of Yardley soap in her bathroom and I love using it because it leaves my skin so soft.
The Yardley bar soap can be found at Drug Stores, Walmart, Kroger, Publix and Shop-Rite Stores for about $1.49 per bar.
If you have sensitive skin they also make a bar soap for you – Shea Buttermilk Sensitive Skin soap.  It's extra gentle and tested by dermatologists along with allergy tested, and it's free of synthetic dyes and paraben.  It also has a light scent.  My mom can't use soaps with heavy scents so this would be good for her.   The sensitive bar soap sells for a little bit more at $1.59 per bar and was launched back in January 2014.  You can find it at Walgreens and Rite Aid stores nationwide.
Yardley also has a nice line of body washes.  I prefer a body wash in the shower, my husband likes the bar soap.   I think I like how easy it is to lather up with the liquid soap over the bar.  So I'm glad they have both.   The shower gel comes in Honey Almond  and Lavender & Rosemary.  The Honey Almond is my favorite.  It smells so clean and fresh and leaves my skin feeling really fresh!
The Yardley London shower gel sells for about $4.99 and is sold at drug stores nationwide.
Disclosure: I received a Free product for review. My opinions are 100% mine.