This post is Sponsored by Cross Country Cafe but my opinions are 100% my own!
Cross Country Cafe continues to add more brands to their already great line up of coffee.   If you are a coffee house coffee drinker, you'll be happy to know that you can now get Peet's Keurig K-cups at Cross Country Cafe.
You can now get Peet's Keurig K-Cups at Cross Country Cafe
You will find the following 5 varieties of Peet's Coffee in Keurig K-cup form: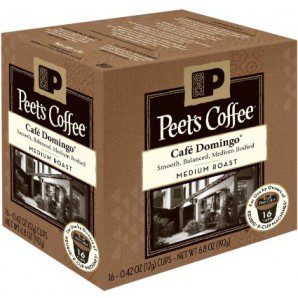 Peet's Cafe Domingo – A medium roast K-cup coffee with hints of toffee sweetness that finishes crisp and clean.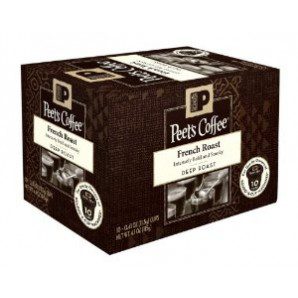 Peet's French Roast – An intensely dark K-cup coffee with hints of smoke and sweet undertones.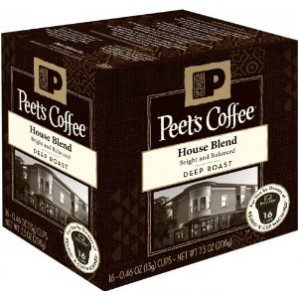 Peet's House Blend – An easy to drink dark roast K-cup coffee with a medium body, hints of spice and a crisp finish.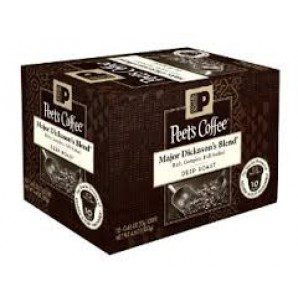 Peet's Major Dickason – Peet's all time best seller. This is a dark roast K-cup that is sure to satisfy with its full body and depth of character.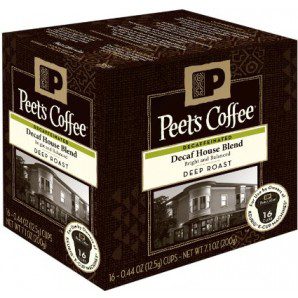 Peet's Decaf House Blend – A dark roast decaf K-cup with uncommon depth and richness.
I received a variety pack of Peet's coffee to try at home.  I'm not one for a very strong cup of coffee but what I love about the Keurig brewer is you can control that a little bit with the amount of water you use.  I tried these out on a few different size settings and found for me, they were all better on the 10 ounce setting so they weren't too strong.
Peet's coffee houses can be found on the west coast and with most coffee houses, you get a strong cup of coffee.   These k-cups all fell in line with that and are a delicious strong cup of coffee.  My best friend agrees.  😉   The Cafe Domingo was my favorite since it was slightly milder in strongness (is that a word?) than the rest.
Here's a thought!  I brewed the french roast over ice and it was delicious!
Cross Country Cafe has deals each week on popular k-cups and more.  And it's not just coffee – but tea too!  Check out their sale this week HERE.
Disclosure: I received a Free product for review. My opinions are 100% mine.