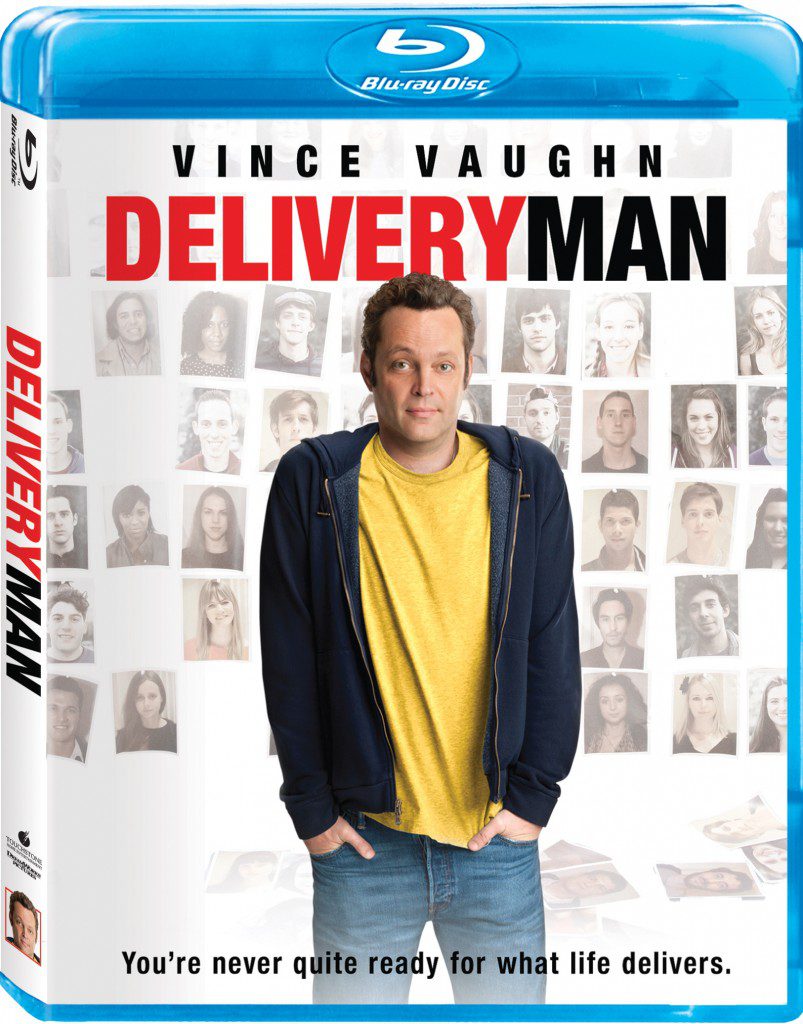 There isn't only a great line up of movies coming to the theaters in 2014, but there is an awesome line up of movies coming to Blu-ray/DVD this year as well!  Including Delivery Man with Vince Vaughn.  I love him and his dry sense of comedy!!  Unfortunately I never made it to the theater to see this but I'm excited to see it on Blu-ray in March.
Let's just add it to the list of movies we'll be watching in March (Frozen is out on Blu-ray the same month!)
If you aren't familiar with this movie it's about a man (Vince Vaughn) who finds out that he has fathered over 500 children through 'donations'.  However, what I don't get and probably will when I see the movie, is how and why he found out.    I'd think that they'd keep that sort of thing private but my guess is that we'll find that out with the movie
About Deliver Man
In this heartwarming comedy, underachiever David Wozniak (Vince Vaughn) learns he's actually an overachiever — he's fathered 533 children via donations made twenty years earlier! David soon discovers that the shock of his life might just be the best thing that's ever happened to him. Along the way he discovers not only his true self, but also the father he could become. Also starring Chris Pratt and Cobie Smulders — and complete with bonus materials, including behind-the-scenes footage — it's a feel-good movie that really delivers.
And of course the Blu-ray and DVD will have lots of bonus features including:
Building Family (Blu-ray & Digital)
Vince Vaughn: Off The Cuff (Blu-ray & Digital)
"I Got The Part" (Blu-ray & Digital)
Bloopers (Blu-ray, DVD & Digital)
Deleted Scene: You Are Under Arrest (Blu-ray, DVD & Digital)