Are you celebrating New Year's Eve at home this year?   When you're young New Year's Eve means going out with friends to a party, probably dancing, drinking, and having a great time way past midnight.  Then sleeping all day the next day to recover from a great night!  I did it while I was younger and loved every minute of it.  This year is different for everyone because we can't gather in big groups due to the virus.  But that doesn't mean you can't still have a great time on New Year's eve with your family!
But I'm not in my 20's anymore… heck I'm not even in my 30's anymore. Now my New Year's Eve consists of being home with my family and if I'm being honest here, struggling to keep my eyes open until midnight.  If you have children, then you know exactly what I mean.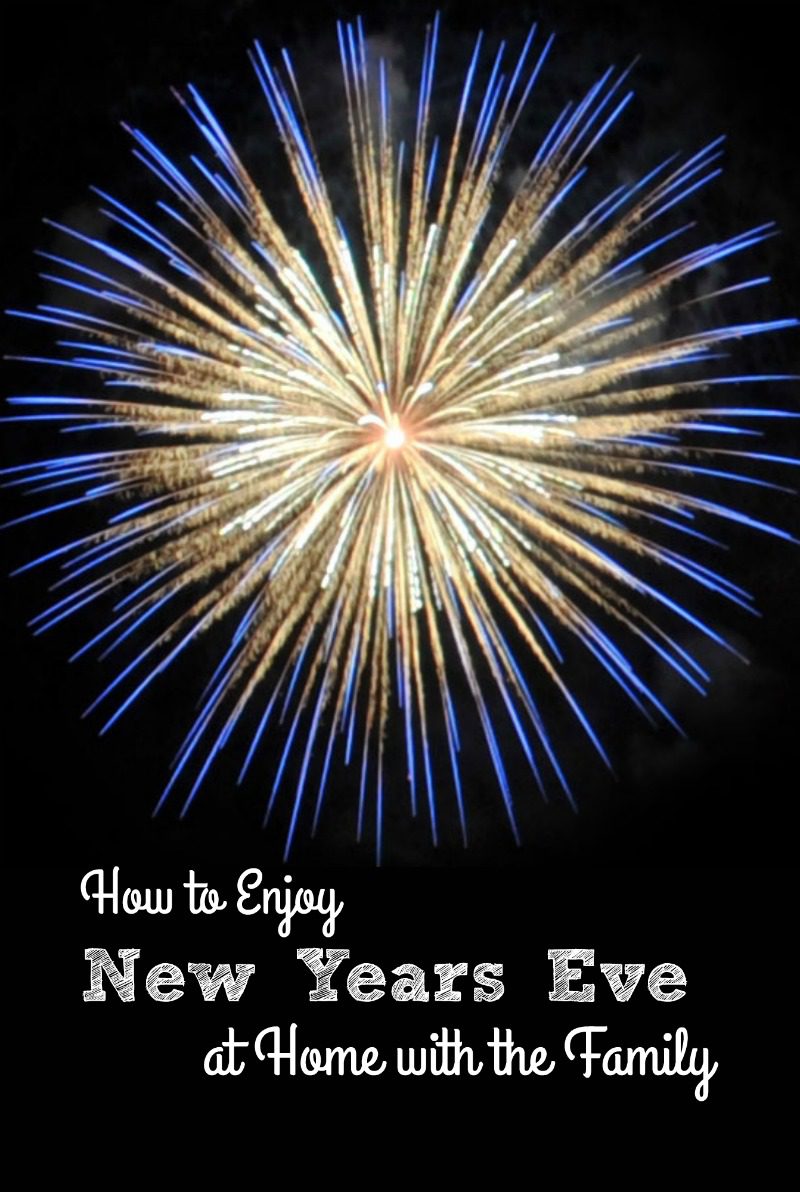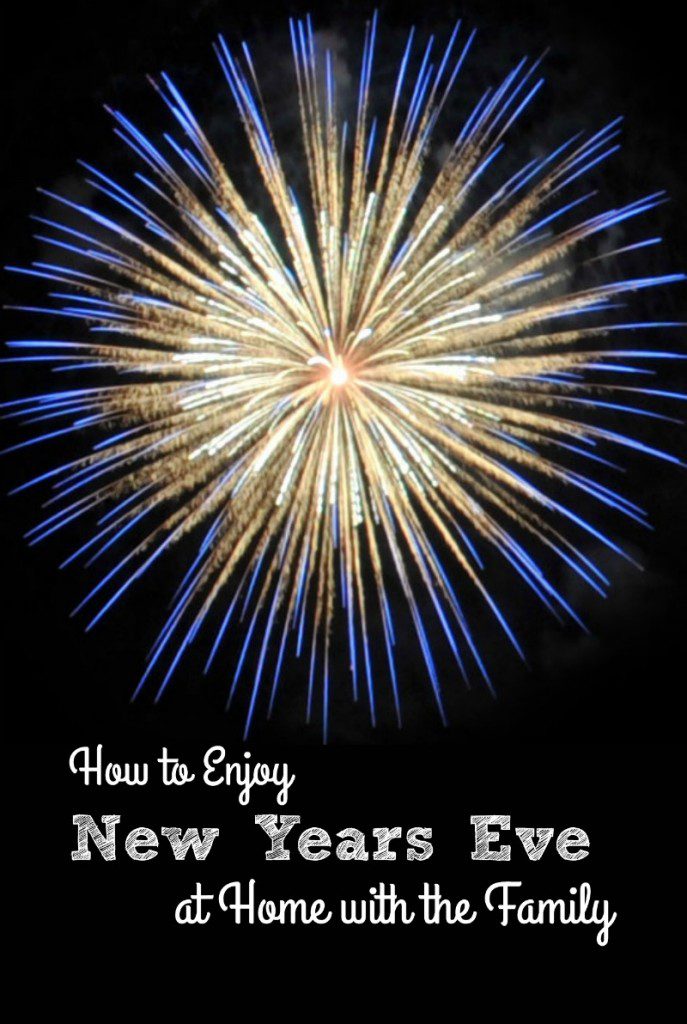 But staying home with your family doesn't mean you can't plan a fun night in.  There are so many ways to enjoy the evening and ring in the New Year at midnight, while at home in your PJ's and maybe drinking coffee, rather than champagne.  Over the years we've enjoyed our time home doing fun things and sometimes even with friends.
New Year's Eve at Home with your Family
Here are 6 ways to enjoy New Year's Eve at Home with your family that everyone will enjoy!
Host a Family Game Night
Family game night is perfect for a New Year's Eve at home.   My kids love playing board games and could do it all night.  This year we plan on playing some of the new games they received for Christmas…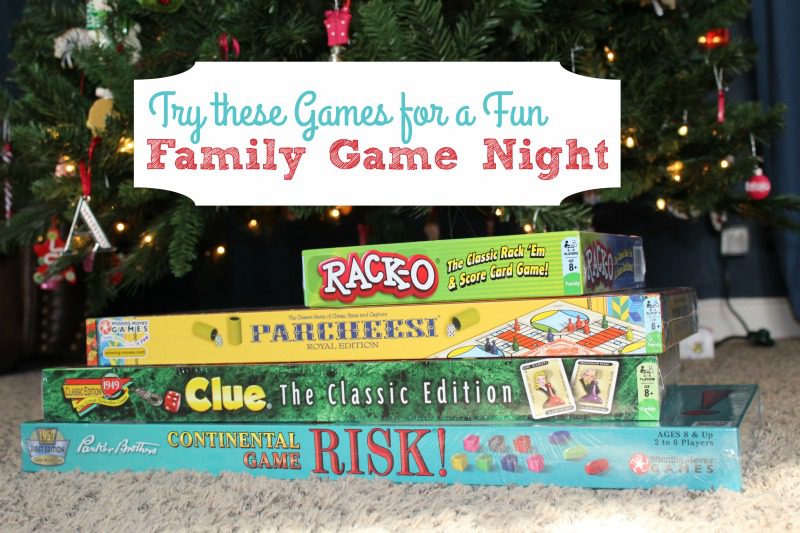 Rack-O, Parcheesi, Clue, and Risk are 4 games we added to our board game collection this Christmas.  The girls were so excited because they've never played any of them!  You can find these games at Winning Moves Games along with so many more games that are perfect for the family game night any time of the year.
Make a Meal of Appetizers
My kids love it when I turn a bunch of appetizers into dinner.   They love the variety and being able to "pick" rather than formally sit for dinner.  We do this every New Year's Eve at home and they look forward to it.  Rather than make them all from scratch, I like to pick up some frozen appetizers for a quick meal rather than spend time putting it all together.  More time for family time and they sure don't complain about it.
Make a Quick and Easy Dessert the whole family loves
What holiday doesn't include dessert?  My family is big on dessert and while I make a lot of cookies for Christmas, they'd much rather have something different for New Year's Eve.  I like to whip up a batch of Saltine Toffee or something my kids have now dubbed as New Year's Crack because we have it on New Year's and it's so addicting, we call it crack! LOL  Try it, it's simple and so good!
Make it a Movie Night
We have a huge collection of movies on Blu-ray along with Netflix and Amazon Prime.  A great way to spend New Year's Eve at home is to pop in a movie while either eating dinner or while we play a game.  Or even better yet, snuggling on the couch with some popcorn, a fire in the fireplace, and a nice cup of hot chocolate!  I've found most of the New Year's Eve shows that are on aren't really appropriate for my kids so a movie is a much better choice for us.
Make some Yummy Coffee Drinks
If you have been reading my blog for a while, you know I love my coffee!   I have a couple of cups every day and New Year's Eve is a great time to make some fun Coffee drinks – with and without liquor!  I get all my coffee from Cross Country Cafe and what I love is she has awesome recipes for using your k-cups to make a fun coffee drink.  Their Winter Selection of coffee is perfect for this time of year!
Make some Fun Drinks for Kids
My kids love fancy drinks or drinking out of fancy cups.   At Christmas dinner, we use our crystal wine glasses for the adults, and the kids like drinking out of them too.  It's super cute to see how excited they get to drink water out of a crystal wine glass!  They also love it when I make them fun drinks.  New Year's Eve is the perfect time to make some fun drinks for them.   Some of our favorites are warm milk drinks,  colorful drinks, including colorful soda, and our absolute favorite thing to do is make colorful ice cubes!!!  These are always a hit with the kids.
However you decide to do it, New Year's Eve at home can be a lot of fun!