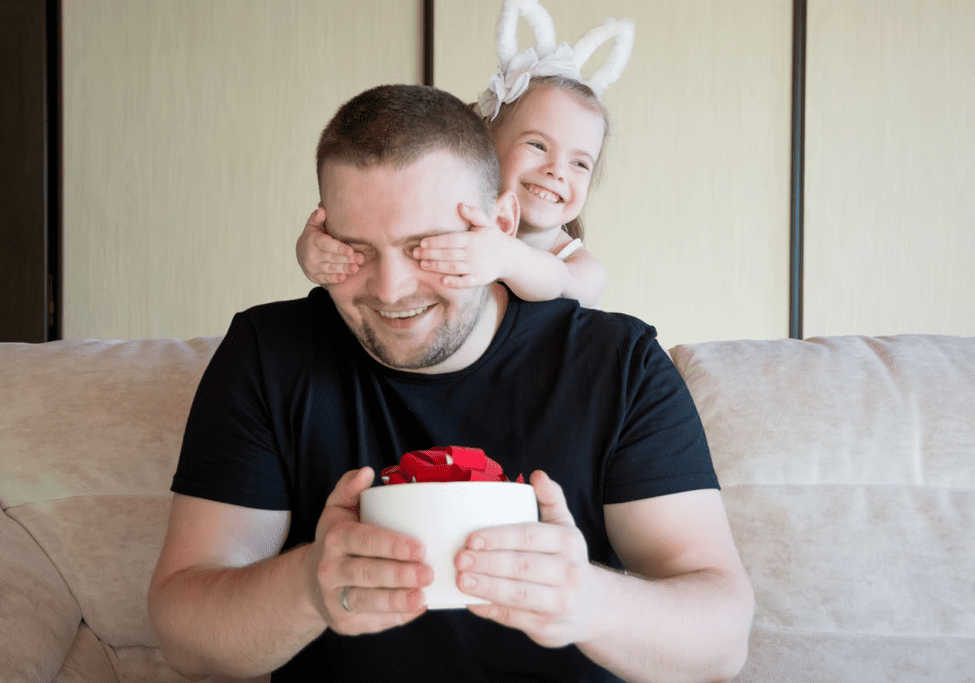 Gift shopping for men is harder than you think. The general perception is men are not excited by fancy gifts with flashy packaging but are more inclined towards utility equipment like electronic gadgets and work tools.
If you dig deep, you will realize choosing such gift items is harder than going for aesthetic products. Too often people end up buying a gadget that the recipient already has, and the nature of such devices means there is no use for an extra.
Men do not necessarily crave surprises. What they truly desire is something that can be put to use – regardless of the way how it is delivered to them. The biggest mistake made by women while choosing a gift for the opposite gender is that they tend to think from their perspective. When it comes to giving gifts, it is the thought that counts.
However, that might just not be the case with men. They want their gifts to be practical and contribute to their professional and personal lives. To help you out, we have compiled a list of tips that you may consider before going out gift shopping for men.
How Is Gifts Australia Ideal for Men's Gift Shopping?
Taking help from professionals before gift shopping for men is the smartest move for someone with limited knowledge in this area. Rather than opting for random choices, it is wise to select from a predetermined list of gift options. This way, you will get a comprehensive idea of what gifts are trending, which packages are sold the most, and also the ones that are the least in demand.
Gifts Australia is a reliable place for this. They specialize in selling gifts and hampers of all nature, as well as making fast deliveries all over Australia. The range of products they boast is highly impressive and covers people of all ages and classifications. They have a grand collection of men's accessories and customized gifts. If you want to go for attires, you can get men's watches, jewelry, socks, cufflinks, you name it!
You can also select your gift from an array of drinkware, sportKeyringuipment, and much more. The gifts are there for the taking. It is for you to decide which ones to select. Picking the ideal gifts for men from Gifts Australia will help you choose fast, place the order instantly, and receive the packages without any hassle.
Things to Consider Before Buying Gifts for Men
Determining the ideal gift, for men and women alike, is quite challenging if you do not have a good idea of what to look for. The difficulty is greatly reduced if you follow certain gift guides and keep mental notes of a few crucial aspects of men's gift shopping. The following section takes a deeper look into these aspects and describes the best ways to deal with them.
Know What He Needs
This is the most obvious, yet the most important, point of all. Unless the recipient has a particular need for your gift, chances are, he will not be fully impressed despite saying otherwise, to make you feel good. If your gift fulfills one of his recurring needs, know that you succeeded. To achieve that, make sure you do the necessary research and try to find out what exactly is needed by him.
Try purchasing something that will help him at his workplace. Working men appreciate items that improve their performance and comfort while at it. Try to trigger a long-lost hobby, like gifting books to someone who was once an avid reader. Chances are, your gift will make him reminisce about the good old days and get back to being a bookworm. Keep it fun by giving him The Ultimate Book of Optical Illusion from Gifts Australia. Men like puzzles – a lot!
Avoid Overthinking About Gift Choices
At times, less is indeed more. People often make the mistake of adding random components to a gift hamper just to make it more elaborate and "Special". While the thought is certainly noble, the ramifications are not. Try to maintain a fixed theme and stick to it. A half-empty box of essentials is significantly more valuable to the recipient than a packed box of random goodies.
Keep in mind: the recipient may not necessarily look at the gift the same way you did when purchasing it. Overthinking will lead you to make rash decisions and ruin the occasion. A fun way of avoiding such mistakes is by limiting yourself to picking the first product of your choice and not deviating from it.
Observation Is Key
If you have no idea regarding the likes and dislikes of the recipient, spend some time with him and observe his purchases. Try to identify any product that he might be searching for. If the person is a video game fanatic, check out his existing game collection and determine what he is missing.
Check his daily expenses and figure out where most of his money is being spent. A gift along the same line of thought will be greatly cherished by him. If you feel like no progress is being made despite a lot of observation, just go ahead and ask him about his hobbies. Men appreciate gifts that contribute to their passions and hobbies.
Innovative Gift Ideas for Men
When it comes to purchasing gifts for men, the more you innovate, the more rewarding the end results. Be it a Harry Potter-themed gear or a subscription to a men's fitness magazine – the gift has to carry a meaning for the recipient. Gifts Australia is a proud provider of such unique gift ideas and is a one-stop solution for all your gift picking needs. Let us take a look at some of their best products for men.
For Alcohol Lovers
If you are shopping for a guy who relishes a nice cool drink from time to time, Gifts Australia has a number of beer packages available, including home brewing equipment, amusing beer glasses, and adorable bottle openers. They also have conventional hip flasks for guys who like their beverages strong. For men living in a "cave", you can gift board games that will enhance their solo drinking sessions, cuddled in a room.
The wine gift packs and whiskey hampers by Gifts Australia are attractive gifts for gourmet enthusiasts. The gift options include red wine, white wine, and mixed packages for people who enjoy a nice glass of vino. A decanter or a wine aerator could also be interesting presents for men.
For comprehensive gift hampers, try considering the Australian Shiraz Wine Pack or the James Squire Ale Hamper. The Glenmorangie Whiskey Celebration hamper is also a very classy option.
For Food Lovers
Gifting food to gastronomes is the easiest option to take. However, if you want to go one step ahead, try adding a range of related accessories along with the food in the package. Yes, a massive chunk of treated beef might seem priceless to a meat enthusiast.
However, if you manage to add wood chips, smokers, tongs, spit roasts, and a variety of marinade mixes along with the beef, the recipient would clearly recognize your effort and feel blessed.
Gifts Australia has a range of gourmet gift hampers that you can choose from. Some of the most popular ones include the Gourmet Nibbles hamper, the Moet with Australian Sweets and Nuts hamper, the Rose Sweet Epicure hamper, the Luxury Chocolate and Veuve Clicquot Hamper, the Chandon Foodies hamper, and many more.
For Accessory Lovers
Men love their accessories. You would have a hard time finding someone who does not respond to gifts related to these. There is an entire collection of men's accessories sold by Gifts Australia – something that is an amazing reference for people confused about gift choices for men.
Here, you can purchase unique items like Personalized Wedding Cufflinks, Personalized Black Leather Cardholder and Key ring Set, Men's Leather Overnight Bag With Personalized Monogram, Men's Cambridge Leather Footy Wash Bag, Gentlemen's Hardware Everyday Survival Tool Set, and much more. You will be overwhelmed by the options available. Take your time and choose wisely.
Final Thoughts
Finally, let us take a look at an example. Suppose you bought a toolbox for your brother. "My brother loves fixing cars!" You might say. "I'm sure he would appreciate getting tools!" Well, maybe. It depends on how old the tools are and how easy it would be for him to get new ones if the existing ones do not work.
There can be a multitude of aspects that the recipient did not like about the gift. Thus, it is essential to understand the exact needs of the recipient before placing the order for the gift package.