This post is Sponsored by The Ohio Art Company and Zuru but my opinions are 100% my own!
The holidays are upon us and this year I'm doing something different to share with you some of my favorite holiday gift ideas!  Instead of one week with lots of ideas, this year I'm doing one month with tons of ideas!  Each day for the month of November I'll share with you another great gift idea and even give you a chance to win some of them.   These gifts will be for different people who may be on your holiday list.  And some of them may be perfect for you!
Today is the first day of the Karen's 2013 Holiday Gift Guide and this is for the kids – one gift and two stocking stuffers.   And one lucky person will win all 3 items listed in this post!
Holiday Gift Idea – Little Girl
Pinypon Snow Ski Lodge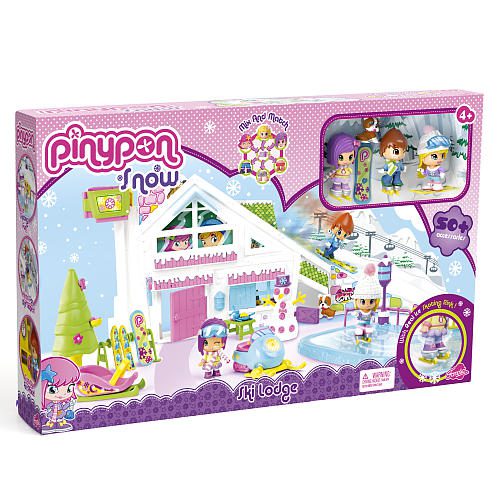 Pinypon has expanded their miniature line with the introduction of the Pinypon Snow Collection for 2013. Along with Pinypon friends dressed in their winter gear, the play set allows the friends to ice skate, ski, ride snowmobiles, build a snowman and get warm in the lodge. This play set is fun for all and is recommended for ages 3 and up.
My youngest daughter loves Pinypon… like she seriously LOVES all of her Pinypon toys and plays with them all the time.   This Snow Ski Lodge is the perfect addition to her Pinypon toys and she is going to be super excited when she sees it.   This Snow Ski Lodge is huge and she will play with it for hours.  Now just to find a place to put more toys!
Stocking Stuffer – Boy or Girl
Nanoblock Insect Assortment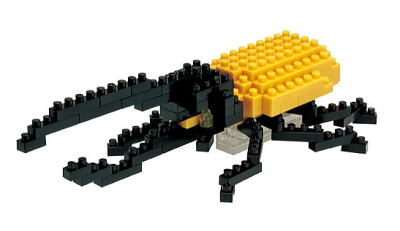 New to nanoblock®, is the Insect Series featuring the Hercules Beetle, which is the largest of the rhinoceros beetles.   This miniature beetle has over 110 assorted size and colored pieces and when completed measures in at only 1.25″w x 5.5″d x 1.375″h.  This toy is not intended for children under 8 years old.  Look for all the insects in the nanoblock® Insect Series!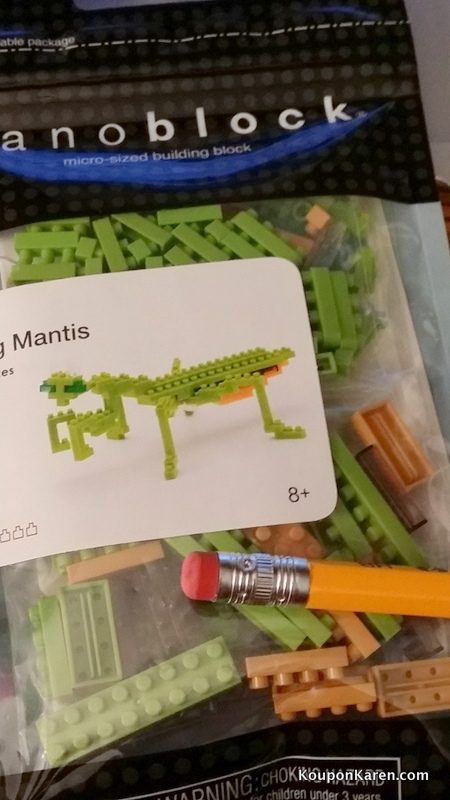 These are super tiny and not easy to do, but sometimes a challenge is good!  My daughter is so proud once she completes one of these because they are difficult.  And they usually take her a while so she's occupied for a bit.   I've tossed one of these in her stocking the past couple of years and she's always happy to get them!  You can see from the image above how small they are compared to an eraser to give you an idea.
The Mutant Pollutant 3-Pack from Zuru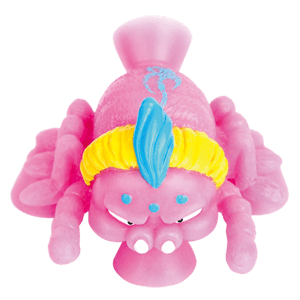 Imagine this… a factory bursting with pollution suddenly contaminates innocent creatures turning them into the Mutant Pollutants.  Some are metallic, some glow and some change color with heat – but all of them have unique suction cups that attach to just about any smooth surface.  Stick them to your cup, window, lunchbox or computer.  Stick them together to wrap around your pen, bike spokes or even your backpack.  Encourages a green message, too!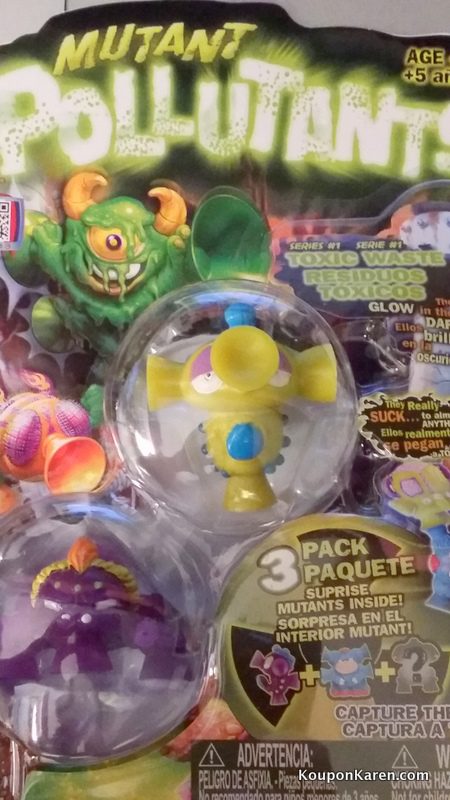 These are fun for the kids because they really do stick to anything and everything.  They have fun moving them around and sometimes I never know where I'm going to find them.  Another cute idea to toss into their stockings.   There are 3 in the pack – two you can see and one that is a surprise.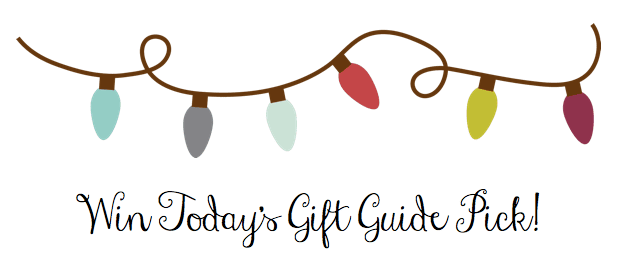 (1) Koupon Karen reader will win the Pinypon Snow Ski Lodge, a Nanoblock Insect and a Mutant Pollutants!!

To enter the giveaway, use the Giveaway Tools widget below. Email and feed subscribers will need to click-through to the site to enter the giveaway.
As a reminder, comments left on Facebook or Twitter will not be included. You must follow the instructions on the widget about the proper way to enter.   Of course Facebook is in no way associated with this giveaway!
Looking for more gift ideas? Be sure to follow the Karen's 2013 Holiday Gift Guide Pinterest board for more great gift giving ideas!

Disclosure: I received a Free product for review. My opinions are 100% mine.