This post is Sponsored by Nordic Games NA Inc. but my opinions are 100% my own!
Today is the 12th Day of Karen's 2013 Holiday Gift Guide and today's pick is the WeSing 80s Wii Game!  We are a family of music and my husband and I are children of the 80's so this is perfect for our family.  My girls love all the music that we love so some of these songs they've even heard!
Holiday Gift Idea – Boy or Girl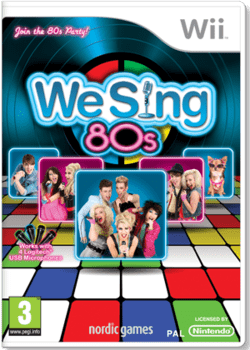 The 80s were a magical decade.  MTV made its debut, music videos were actually filmed in malls (hello, Tiffany) and mullets spread north of the Mason-Dixon line.  Now, everyone can recapture the sheer fun of the decade with WeSing 80s, a new karaoke video game from Nordic Games for the Nintendo Wii.  Currently available as a single game or bundled with one or two microphones, WeSing 80s features 30 "stuck-in-your-head" hits along with their music videos.
Get into the groove with WeSing 80s and sing along to the greatest songs from one of music's most iconic and best-loved decades.  Featuring era-defining artists and a host of fantastic multiplayer features, WeSing 80s will have you singing DeBarge's "Rhythm of the Night" like you own it.
Features
30 unforgettable 80s hits, including 21 worldwide No. 1 hits;
Original artists and videos included;
Solo, Party and Karaoke modes;
Works with up to 4 mics so four players can sing together;
8 Multiplayer Modes;
Singing Lessons help train your voice;
Replay feature lets you review your performance and add cool effects to your voice;
Rap Scoring – fully sing-able rap and R&B songs;
Star Notes gives you extra points for hitting hard notes;
Jukebox / In-game Awards;
Three Difficulty Settings: Easy, Medium and Hard with short or full-length song modes.
Compatible with Logitech® USB microphones from Sing It, High School Musical 3, Guitar Hero, Rock Band, and Glee.
WeSing 80s is currently available for Nintendo Wii for $29.99.  Additionally, two bundle packs containing 1 or 2 microphones is also available for $39.99 and $49.99, respectively. The 2 microphone bundle is available only from Amazon.com.
My favorite songs on here are Eternal Flame by the Bangels, Rio by Duran Duran,  Straight Up by Paula Abdul and I think we're Alone Now by Tiffany!  This is a lot of fun to do with the family and especially fun with friends.  We look forward to pulling it out for our next party.   The mics are super easy to hook up and use because you just have to plug them into the Wii console via the USB port.  And now we have 3 mics so the girls and I can all sing together.  It's a lot of fun.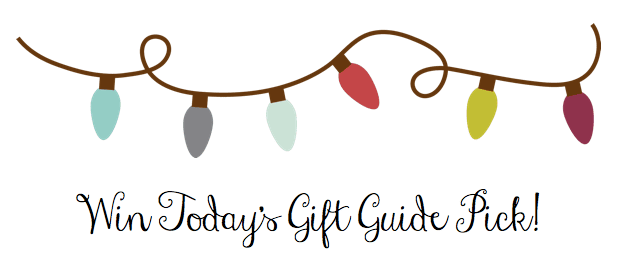 (1) Koupon Karen reader will win WeSing 80s Wii Game Bundle with 2 microphones.

To enter the giveaway, use the Giveaway Tools widget below. Email and feed subscribers will need to click-through to the site to enter the giveaway.
As a reminder, comments left on Facebook or Twitter will not be included. You must follow the instructions on the widget about the proper way to enter.   Of course Facebook is in no way associated with this giveaway!
Looking for more gift ideas? Be sure to follow the Karen's 2013 Holiday Gift Guide Pinterest board for more great gift giving ideas!
Disclosure: I received a Free product for review. My opinions are 100% mine.