This post is Sponsored by Stride Rite but my opinions are 100% my own!
Today is the 15th Day of Karen's 2013 Holiday Gift Guide and today's pick is the Stride Rite Sneakers!   Stride Rite has an amazing selection of shoes for kids of all ages.   My girls started wearing Stride Rite shows before they even started walking.  They were the only shoes I'd buy for them because I knew they were the best for their feet.   And now my girls still wear them!
Holiday Gift Idea – Boy or Girl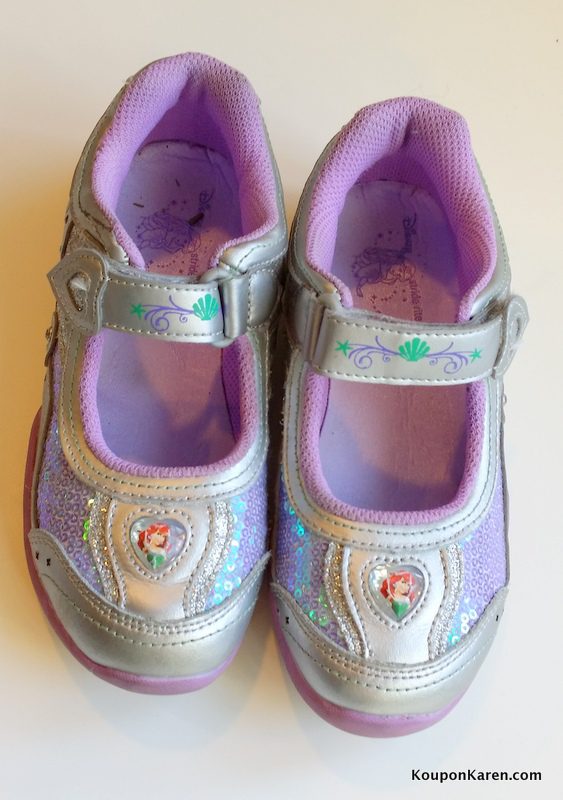 I love so many of the shoes from Stride Rite and even though the shoes aren't for me, I always have fun shopping for them.  The girls have a hard time choosing which ones they like best too.   Right now my 6 year old is still very much into princesses so I found these shoes for her and she absolutely loved them!  They are the Stride Rite for Disney Wish Lights Ariel sneakers. They are fun and perfect for a 6 year old. They light up with every step she takes and the Velcro helps her to easily put them on and take them off herself. She couldn't wait to wear them and show all her friends.
About Stride Rite for Disney Wish Lights Ariel
Your little girl is sure to sparkle in this Ariel mary jane with new Wish Lights Technology. Featuring a heart-shaped princess gem that lights white with every step. But, when the heart blinks pink, she can make a wish. The more steps she takes, the more wishes she can make. Now she can walk like a princess and dream like one too.
New Wish Lights technology with heart-shaped gem that changes from white to pink light several times a day indicating when it's time to make a wish
Leather and sequins upper
Easy hook-and-loop closure
Mesh linings for breathability
Imported
These really are super cute!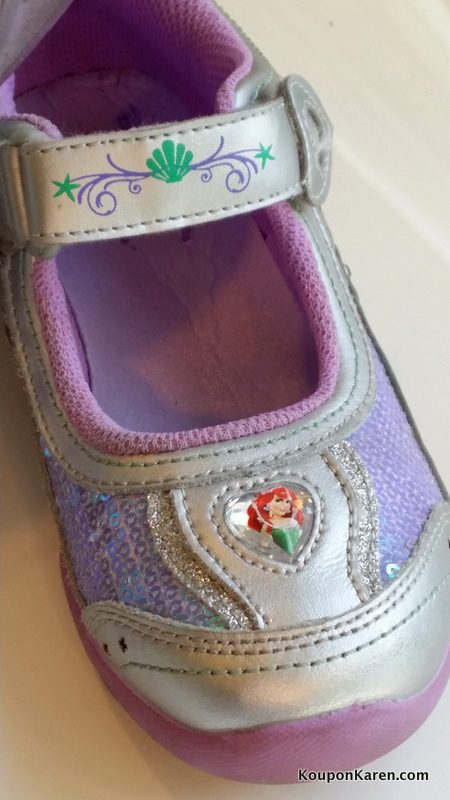 My oldest is too big for princesses now and loves the color blue. However she still likes shoes that light up.  Lucky for me I found these super cute blue and pink shoes that light up as she stomps her feet.  She loved them too!    And I have to admit, I wish they had these in my size because they are super cute. They are the Racer Lights™ by Stride Rite Starpower sneakers and they come in Pink, Blue and Orange or Pink and Viola.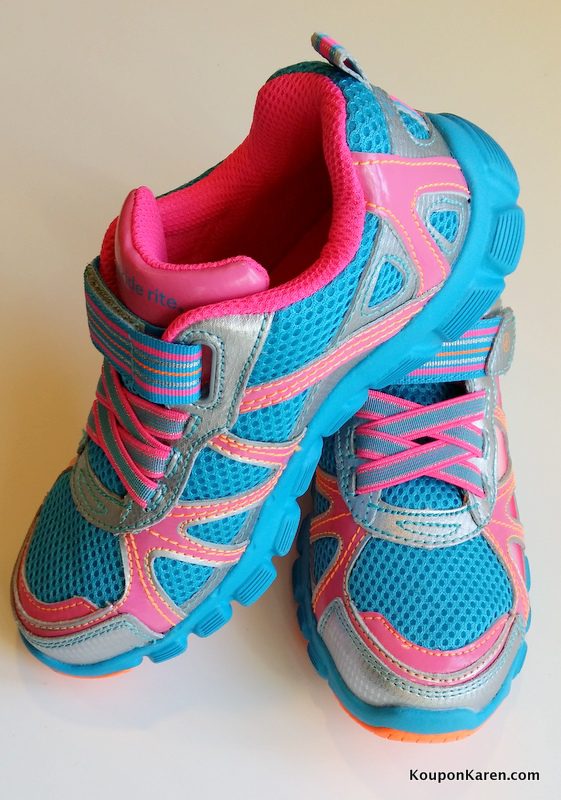 About Racer Lights™by Stride Rite Starpower
Girls love going at light speed! This shoe features first of its kind Racer lights™ technology that challenges her to have fast feet! When she makes as many rapid steps within a 20 second time frame as she can, the lights change from a chase sequence to a strobe effect. A step counter within the shoe tracks her steps and activates the strobe when she goes "turbo".
Featuring new speed light sensor technology
Leather and mesh upper
Easy alternative closure
Lightweight outsole for maximum flexibility
Mesh linings for breathability
Available in medium and wide widths
Imported
I love Stride Rite sneakers not just because they are fun and my kids like them, but because they are quality shoes and last a lot longer than other shoes.  They may cost a bit more but in the end the stand up to a lot so they last longer.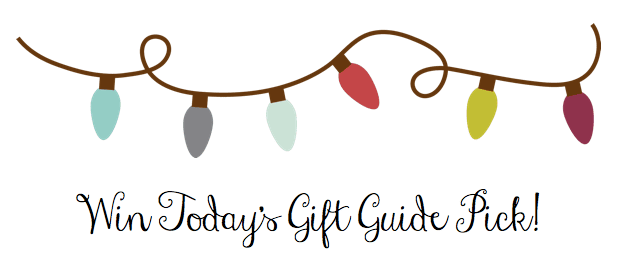 (1) Koupon Karen reader will win a pair of Stride Rite shoes of their Choice!

To enter the giveaway, use the Giveaway Tools widget below. Email and feed subscribers will need to click-through to the site to enter the giveaway.
As a reminder, comments left on Facebook or Twitter will not be included. You must follow the instructions on the widget about the proper way to enter.   Of course Facebook is in no way associated with this giveaway!
Looking for more gift ideas? Be sure to follow the Karen's 2013 Holiday Gift Guide Pinterest board for more great gift giving ideas!
Disclosure: I received a Free product for review. My opinions are 100% mine.