This post is Sponsored by MGA Entertainment but my opinions are 100% my own!
Today is the 26th Day of Karen's 2013 Holiday Gift Guide and today's pick is Lalaloopsy and Mooshka Dolls!   I remember when these first came out a few years ago and my daughters immediately loved them!  And I couldn't blame them as they really are adorable.  I love how colorful they are.
Holiday Gift Idea – Boy or Girl
Now you may wonder why I've choosen this as a gift for a Boy or a Girl since they are dolls.  I know a little boy who just turned 4 who adores the Lalaloopsy dolls.  He calls them his babies!  Since his mom isn't haven't anymore babies, these are his.  It's absolutely adorable how much he loves playing with them and whenever he comes to our house, he pulls out all my daughters Lalaloopsy toys and plays with them forever!  So really these could be for a girl or a boy.  I don't see anything wrong with boys playing with dolls.  It's good practice for them for when they are dad's!
There are a lot of NEW Lalaloopsy dolls right now that are sure to be on the top of some holiday lists.
My favorite one is Lalaloopsy Workshop because before you play with them, you have to put them together!   And then you can change them up after.  They are pretty easy to put together but my daughter's had some trouble getting the arms and legs on at first.  Once we showed them a few times, they got the hang of it.  You can get them in a twin pack so you have two dolls to make and then mix and match and make again.
Lalaloopsy™ Loopy Hair™
Lalaloopsy™ Loopy Hair™ have extra soft, long hair that can be styled, twisted, braided, and brushed for the first time ever!  Each doll comes with fun hair clips and a comb so kids can style their Lalaloopsy™ doll's hair in "sew" many loopy ways!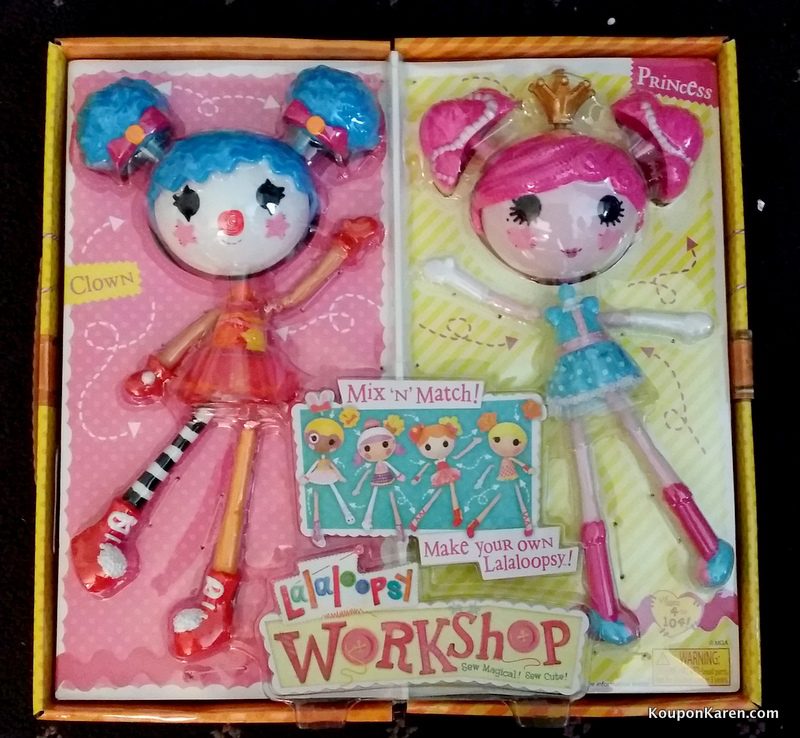 Lalaloopsy Workshop™
The Lalaloopsy Workshop™ allows kids to magically bring their own Lalaloopsy™ doll to life. Kids can mix and match expressions, hairstyles, fashions, and even accessories to create their own one-of-a-kind Lalaloopsy™!  Available in Lalaloopsy Workshop™ Double Packs and Single Packs for endless fun!
Eight Additions to the Lalaloopsy™ Doll Collection
The Lalaloopsy™ were once rag dolls who magically came to life when their very last stitch was sewn. Each doll comes with a unique pet, personality, and birthdate.
Haley Galaxy™ was sewn from an unidentified shiny object.  She likes making wishes on falling stars and collecting moon rocks.  She's got a bounce in her step and stars in her eyes.  She has a pet alien.
Sewn On: February 12th (Extraterrestrial Visitor Day)
Teddy Honey Pots™ was sewn from a teddy bear.  She's very warm and fuzzy.  Her favorite things are giving big hugs and climbing trees.  She loves taking long naps in winter and sometimes eats honey 'til her tummy aches.  She has a pet bee.
Sewn On: July 10th (Teddy Bear Picnic Day)
Mint E. Stripes™ was sewn from a candy wrapper.  She's a cool blast of fresh air who loves to spin in circles really, really fast until she falls down laughing.  You always know when she's on her way because of the crinkle in her step.  She has a pet dog.
Sewn On: December 26th (National Candy Cane Day)
Confetti Carnivale™ was sewn from a masked ball gown.  She loves to throw fancy parties and almost always stays up past her bedtime.  And even though she sometimes disguises her identity, her friends always know who she really is.  She has a pet cat.
Sewn On: September 21st (Dress Up Day)
Scraps Stitched 'n' Sewn™
Scraps Stitched 'n' Sewn™ was sewn from scraps and a bolt of lightning.  She's a super-shy girl, who's not very well put together. Not much of a talker, she dislikes crowds, but she loves making new friends. She has a pet dog.
Sewn On: August 30th (Mary Shelley's birthday)
Little Bah Peep™ was sewn from Little Bo Peep's bonnet.  She's an animal lover who likes to play follow the leader.  She's really forgetful though, and she gets very upset whenever she loses things, which happens a lot!  She has a pet sheep.
Sewn On: February 20th (Love Your Pet Day)
Winter Snowflake™ was made from snow. She likes making snowballs and inviting her friends over for snow cones. Her favorite day is a snow day and cold weather warms her heart.  She has a pet husky.
Sewn On: January 18th (World Snowman Day)
Peggy Seven Seas™ was sewn from a ship's sail. She likes to sail her ship to new and exciting places. She loves to put secret messages in a bottle that she tosses out to sea. She has a pet parrot.
Sewn On: September 20th (Talk Like a Parrot Day)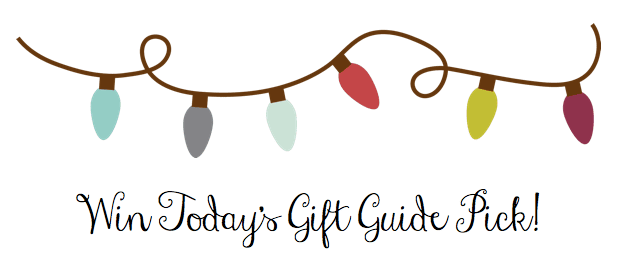 (1) Koupon Karen reader will win one Lalaloopsy Loopy Hair doll and one Mooshka Sing Around the Rosie doll.

To enter the giveaway, use the Giveaway Tools widget below. Email and feed subscribers will need to click-through to the site to enter the giveaway.
As a reminder, comments left on Facebook or Twitter will not be included. You must follow the instructions on the widget about the proper way to enter.   Of course Facebook is in no way associated with this giveaway!
Looking for more gift ideas? Be sure to follow the Karen's 2013 Holiday Gift Guide Pinterest board for more great gift giving ideas!
Disclosure: I received a Free product for review. My opinions are 100% mine.