This post is Sponsored by Winning Moves but my opinions are 100% my own!
Today is the 29th Day of Karen's 2013 Holiday Gift Guide and today's 2nd pick is some Games for the Family!  Game night is always fun and the more games you have, the more fun it is.  The girls love to play games and they love even more when we play with them.  One of their favorite games is Monopoly and we actually have it in a few different themes and they love playing them all.
Holiday Gift Idea – For the Family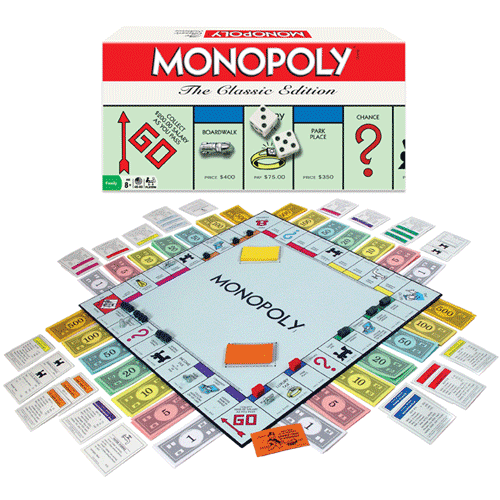 Monopoly was always my favorite game growing up and I used to make my brother play it all the time!  I could never get tired of playing this game and I'm so glad my girls enjoy it too.   Winning Moves sells the classic monoply – the one that has the iron in it.  It's Monopoly as you remember it. High quality components, original game play and fond memories of great fun!   You can purchase it on Winning-Moves.com for only $24.95.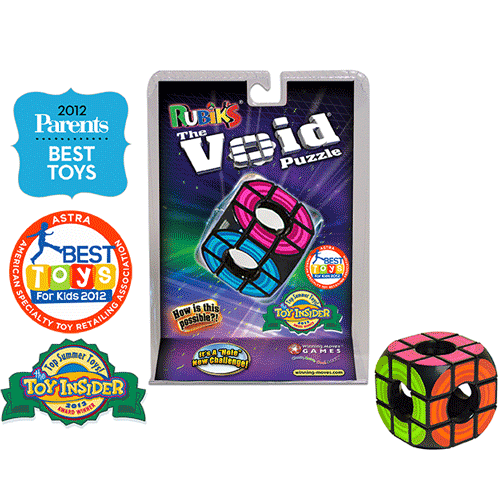 I still remember when the Rubik's Cube came out.  We were obsessed with it and tried and tried to complete it.  I believe we even did a few times.  I haven't played with the Rubik's Cube in years!  But now there is something new – Rubik's Void.  It has no middle in it, how cool – or complicated is that!  The Rubik's Void is a "hole" new puzzle with a "hole" new challenge – but – something's missing? The Void is amazing to see, to touch and to play!
The hole doesn't make it any easier.  It's still a big challenge and very fun.  My girls are starting to become just as obsessed with it as I had been.  They are determined to figure it out and I hope they do.   You can pick up the Rubik's Void at
Winning-Games.com
for only $15.95.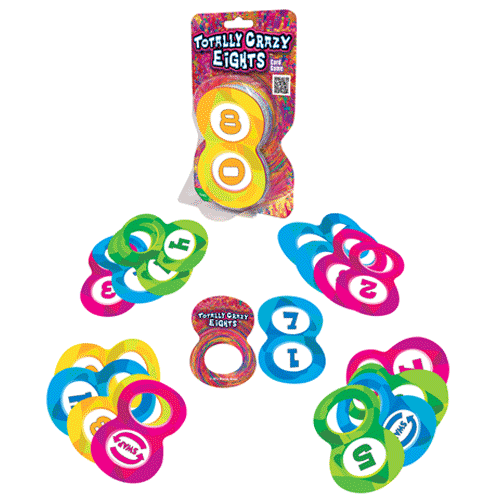 I've never played Crazy Eights before but I can see that these cards make it a bit easier than using regular cards.    The object of the game is to match two cards that total 8.  Since one side of these cards have a hole in it, you can flip it to match either of the numbers to make your match easier.  Innovative "8" shaped cards add a new dimension to the all-time favorite game of Crazy Eights by allowing players to see two cards at once! A "hole" new kind of card game!  You can pick this up at
Winning-Moves.com
for only $4.95.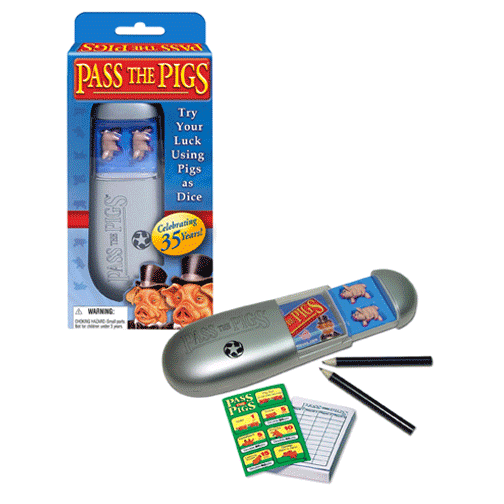 This is the first time I had heard of Pass The Pigs and I am putting it aside to give to my girls for Christmas.  I think they will love this as it reminds me of another game they like playing.  Celebrating more than 25 years of Pig-tastic fun! Rack up points by rolling the pig-dice but be careful not to "Pig Out." A classic party game enjoyed by 2010 Oscar nominated star Jeff Bridges!  You can pick this up at
Winning-Moves.com
for only $12.50.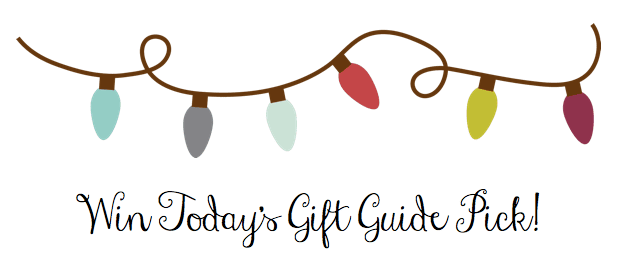 (1) Koupon Karen reader will win Classic Monopoly, Rubik's Void, Crazy 8's and Pass The Pigs!

To enter the giveaway, use the Giveaway Tools widget below. Email and feed subscribers will need to click-through to the site to enter the giveaway.
As a reminder, comments left on Facebook or Twitter will not be included. You must follow the instructions on the widget about the proper way to enter.   Of course Facebook is in no way associated with this giveaway!
Looking for more gift ideas? Be sure to follow the Karen's 2013 Holiday Gift Guide Pinterest board for more great gift giving ideas!
Disclosure: I received a Free product for review. My opinions are 100% mine.