This post is Sponsored by Reeves International but my opinions are 100% my own!
Today is the 30th Day of Karen's 2013 Holiday Gift Guide.  This is actually the last day of the gift guide but I'll still be sharing a lot of great gift ideas with you in December.   Today's pick is the some toys from Reeves International!  Reeves International has all sorts of toys fro the kids and lots of them are educational.  I think those are the best toys because the kids learn as they play and most times they don't even know they are learning!
Holiday Gift Idea – Boy or Girl
Marvin's Magic Big Box of Tricks is a great gift for kids of all ages.  My girls love doing magic tricks and I know they'll have lots of fun with this.  An amazing selection of 225 easy-to-perform magic tricks with clearly illustrated instruction booklet, making it a great choice for any budding magician.
Contains the Amazing Magician's Magic Cards, Magic Cups and Balls, Astounding Mind Reading Canisters, Marvin's Magical Mystery Cards, Incredible Spiked Coin, Amazing Changing Cards, Magician's Wand, The Incredible Color Block Escape and much, much more! A superb introduction into the fascinating world of magic!  You can grab this for $30!
Holiday Gift Idea – Girl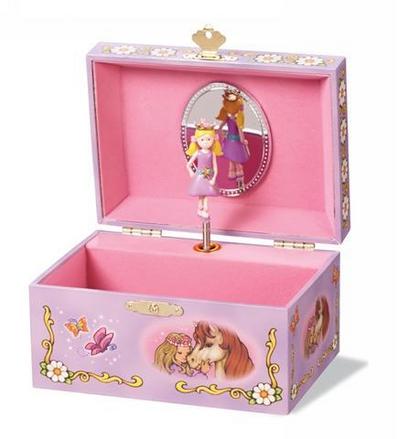 The Enchantments Butterfly Princess Musical Treasure box is something every little girl should have!  The box has a hinged top, an inside mirror, twirling princess figurine, and a lovely velvet-flocked paper lining. Wind up the box, and hear it play "Sleeping Beauty." With a large inside compartment, there is lots of room to store personal treasures!  You can grab this for only $15!
Holiday Gift Idea – Boy or Girl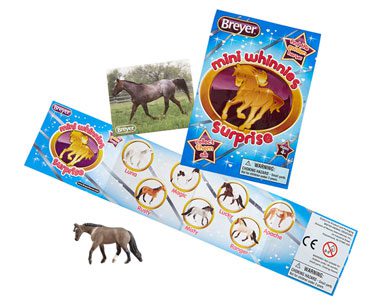 Mini Whinnies Surprises are super fun and make perfect stocking stuffers and only cost $2.99 each!   You're in for a surprise each time you open one of these Mini Whinnies Surprise packs! There are 18 different horses to collect, including the special golden "Treasure" horse! To meet all the Mini Whinnies, click here!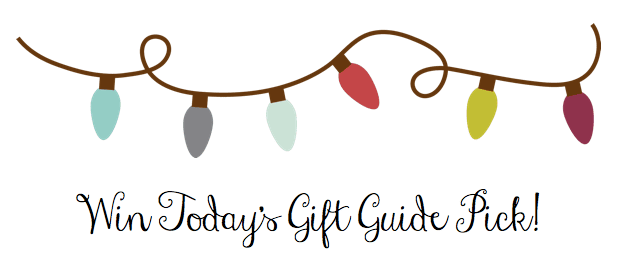 (1) Koupon Karen reader will win a Marvin's Magic Big Box of Tricks, Enchantments Butterfly Princess Musical Treasure box, and Two Mini Whinnies Surprises.
To enter the giveaway, use the Giveaway Tools widget below. Email and feed subscribers will need to click-through to the site to enter the giveaway.
As a reminder, comments left on Facebook or Twitter will not be included. You must follow the instructions on the widget about the proper way to enter.   Of course Facebook is in no way associated with this giveaway!
Looking for more gift ideas? Be sure to follow the Karen's 2013 Holiday Gift Guide Pinterest board for more great gift giving ideas!
Disclosure: I received a Free product for review. My opinions are 100% mine.