This post is Sponsored by Hasbro but my opinions are 100% my own!
Today is the 4th Day of Karen's 2013 Holiday Gift Guide and today's pick is the Equestria Girls and Play-Doh Ultimate Rainbow Pack!   One of these items is something NEW and the other is an oldie but a goodie.  I mean we all love Play-Doh, right?  Be sure to read all the way through because you can enter to win one of these prizes today!
Holiday Gift Idea – Girl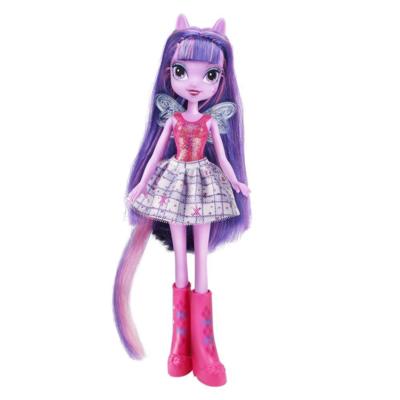 Equestria Girls are super popular right now and will definitely be on the top of some holiday wish lists this year.
We received Twilight Sparkle as part of our gift guide.  My little one, who loves dolls, has been asking for one of these so she is going to be thrilled when she sees it!  And Twilight Sparkle is one she really wanted because of her purple hair.  I think it's funny how they want a specific doll when there are so many to choose from, because of one thing – in this case it's her hair!
This Twilight Sparkle pony figure will be a true friend for all your Equestria Girls adventures! Her smart style matches her flair for finding every answer. She can't wait to enjoy "magical" fun with her very best friend – you!
I also love how each doll has a back story that they can go with in their imaginative play.  They really do relate to some of these dolls and I love it.
You can find the Equestria Girls where toys are sold for about $12.99 – $19.99.
Holiday Gift Idea – Girl or Boy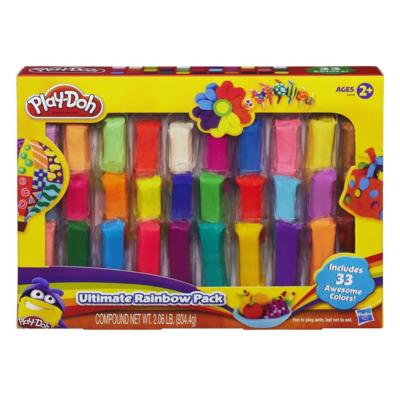 If your children love Play-Doh as much as mine do, then you need to get this Play-Doh Color Sticks Ultimate Rainbow Pack.  It has every color they will need for all their Play-Doh creations.  It includes 33 "slugs" of Play-Doh compound so there are a few shades of each color.
Little hands will make a rainbow of creative fun with the tools and colors in the Color Sticks Ultimate Rainbow Pack! There are 33 awesome colors of Play-Doh modeling compound to choose from in this pack, and it's perfect for play dates or parties. Give your little ones hours of fun with the Color Sticks Ultimate Rainbow Pack set!
I always loved playing with Play-Doh as a kid and I still enjoy it as an adult.  I don't think I've ever met a kid that doesn't like it either so it's always a good gift to give.  I do know some parents who aren't fans of it because of the mess it can make.  If it gets in the rug, it's not that easy to get out.  But I only let my kids use it in the kitchen where I have hard wood floors.  This way we can sweep it up.  And they also know that there must be a table-cloth on the table in order for them to be able to play with Play-Doh.  I don't want them to ruin my table.  But other than that they are free to play with it whenever they like.  I love seeing their creations and my oldest comes up with some really good ones.  I also don't mind when they mix colors, but that is probably because they don't mix them very much.  But we can always get more Play-Doh and I usually pick it up when I see it on sale.  With this Rainbow Pack, I think we are all set for a while.
You can find it in stores where Play-Doh is sold for about $9.99 or more.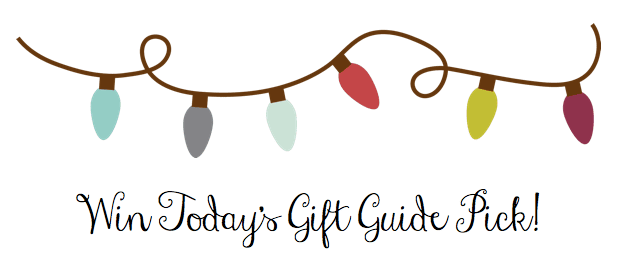 (1) Koupon Karen reader will win an Equestria Doll!

To enter the giveaway, use the Giveaway Tools widget below. Email and feed subscribers will need to click-through to the site to enter the giveaway.
As a reminder, comments left on Facebook or Twitter will not be included. You must follow the instructions on the widget about the proper way to enter.   Of course Facebook is in no way associated with this giveaway!
Looking for more gift ideas? Be sure to follow the Karen's 2013 Holiday Gift Guide Pinterest board for more great gift giving ideas!

Disclosure: I received a Free product for review. My opinions are 100% mine.