This post is Sponsored by Highlights but my opinions are 100% my own!
Today is the 6th Day of Karen's 2013 Holiday Gift Guide and today's pick is Highlights Magazine for Kids!  I don't know about your kids, but my girls love getting magazines in the mail.  And I love them looking through a magazine that doesn't have ads in it for toys that they will then ask me for over and over.  You won't find those ads in Highlights Magazines but you will find it full of great content geared towards the age of your child!
Holiday Gift Idea – Boy or Girl

My first memory of Highlights is at the dentist office when I was a kid.   I loved looking at it but I thought they were only in the Dentist's office because I never even thought of asking my parents to get it for me.  And now when I take the girls to the doctors or the dentist I always look for Highlights and we read it together.  They love it and I hope that Highlights is always around because it's a great magazine.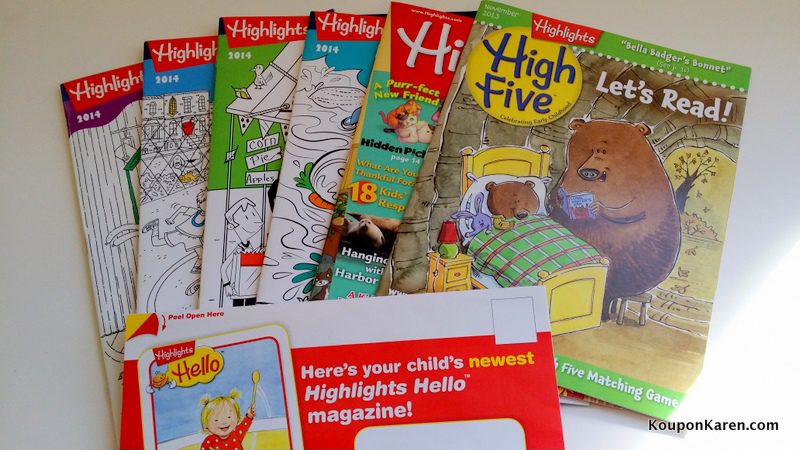 I also love that they've now created 3 different magazines all geared towards a different age group.  Their newest one, is Hello and it's for children up to 2 years old.   It's like a modified board book because it's not really a board book but it's made out of material that wont ripe and they can put in their mouth and it wont dissolve.  It's really nicely made and they ship it inside and envelope that is full of material for mom.  The reason they ship it inside the envelope so it doesn't get dirty in the mail since they know the little ones will be putting their hands and mouth all over it!
Hello magazine delivers colorful images, read-aloud stories and fun activities parent and child can enjoy together! It establishes the foundation for a future love of reading.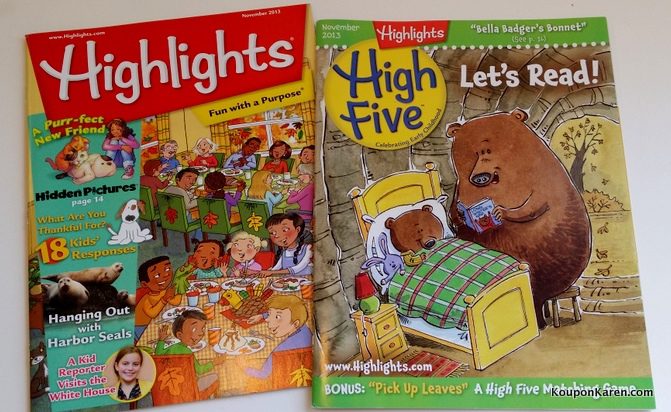 High Five is for those little ones that are too big for Hello but yet a little too young for Highlights and not quite reading just yet.  There are short stories, crafts, simple recipes, hidden pictures and more.   It's filled with opportunities for them to learn through play and reading which is perfect in my book.
High Five magazine is designed to set young children on the path to becoming curious, creative, caring, confident individuals. It's just right for preschoolers and kindergartener's!
Highlights is geared towards ages 6 – 12 and both my girls fall into that category!  They are very happy that we are now receiving this monthly because they've love it.  My little one can read everything in it and yet my older one still finds it interesting.  It's a win/win for me!   The stories and activities in Highlights are a bit longer and more complicated than in High Five but still not that long to lose their interest.   And they definitely spark questions to learn more.   Each month includes stories or activities to represent the time of year, season or holiday.   My favorite part of Highlights is the illustrations and color…. I've always loved children's books for that reason as well.
Highlights magazine keeps kids reading, thinking and learning with a wide variety of stories, puzzles, crafts, games and activities each month.
A magazine subscription for either of these would be a perfect holiday gift.  Especially for a child that lives in another state.  It's a gift that will give all year-long too.   A one year subscription to any of these magazines is $34.44 for the year.   However, the longer you subscribe the better the deal!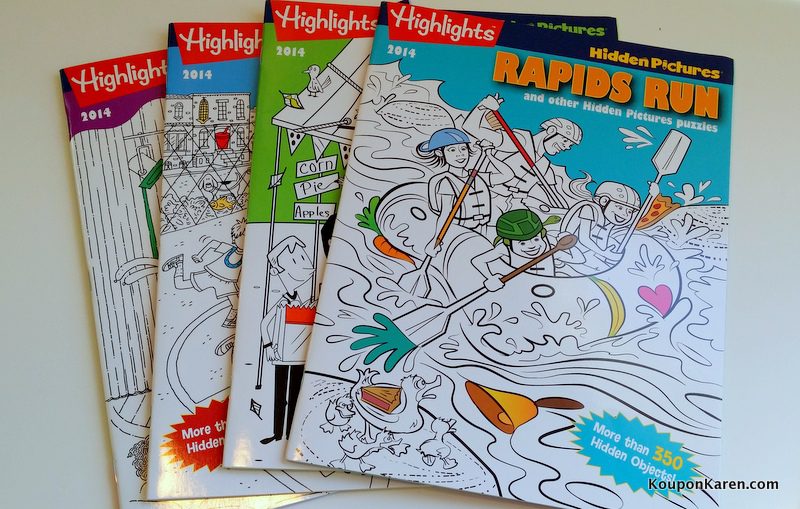 Highlights also has a book of Hidden Pictures, which are very popular and in every issue of Highlights.  It's one that my little one and I love to do together.  I was very excited the other day with my 1st grader brought home a sheet of hidden pictures from Highlights that her teacher gave her.  She sat and worked on it for a while and laughed at how the items were hidden in such silly ways.  So when the books above arrived, she was overjoyed to be able to do more.  Each book is filled with pages and pages of hidden pictures.  I put one aside for the next time we are traveling so I can find it.     These books themselves would make a great holiday gift for a little one on your shopping list.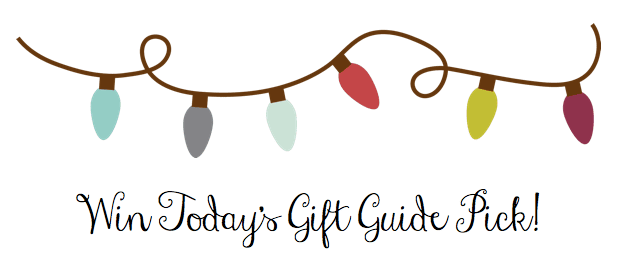 (1) Koupon Karen reader will win a One Year Subscription to the Highlights Magazine of their Choice.

To enter the giveaway, use the Giveaway Tools widget below. Email and feed subscribers will need to click-through to the site to enter the giveaway.
As a reminder, comments left on Facebook or Twitter will not be included. You must follow the instructions on the widget about the proper way to enter.   Of course Facebook is in no way associated with this giveaway!
Looking for more gift ideas? Be sure to follow the Karen's 2013 Holiday Gift Guide Pinterest board for more great gift giving ideas!
Disclosure: I received a Free product for review. My opinions are 100% mine.