Today is the 7th Day of Karen's 2013 Holiday Gift Guide and today's pick is the Diamond Stud Earrings by Steve Sasco Designs!   I recently discovered that I love wearing earrings.  My daughter's both had their ears pierced over the summer and the excitement of wearing earrings has been shared among the 3 of us.
Holiday Gift Idea – Woman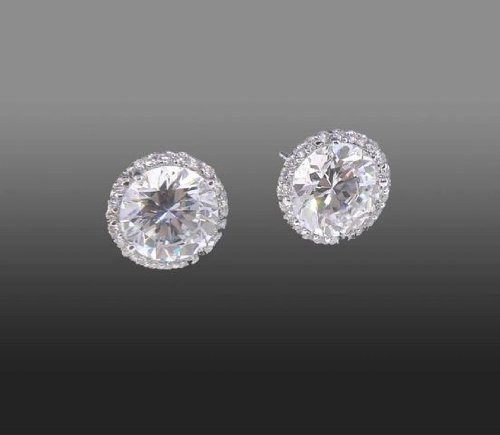 Luckily for us, we have a friend and he just happens to be Steve from Steve Sasco Designs and I have a pair of these earrings that my husband bought me for my birthday earlier this year, and I love them!    They are my favorite earrings right now and every time I wear them I get tons of compliments.  My neighbor even bought a pair after she saw them on me and Steve's wife so often.  They go with anything, jeans and a t-shirt, a dress, a blouse and even a sweatshirt.  Yes I've worn these earrings with my cute pink hoodie from Old Navy!    They really can be dressed up or dressed down.  They are gorgeous and really look great against my dark hair.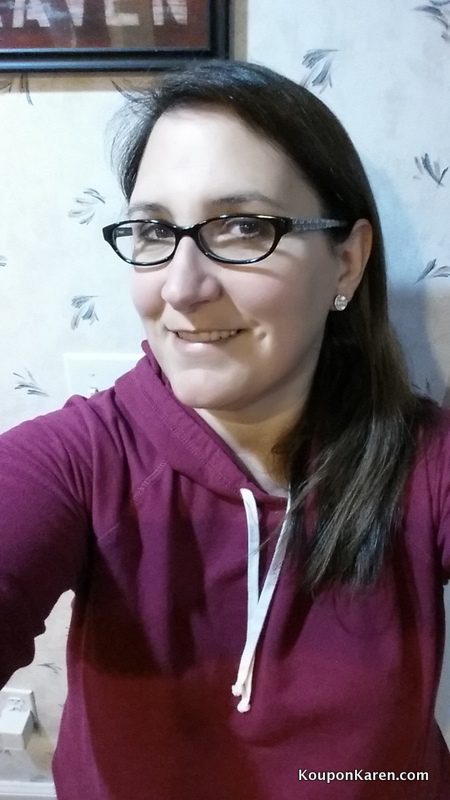 And they would make a great holiday gift for the lady in your life!
About Steve Sasco Diamond Stud Earrings
Have you seen the diamond stud earrings Rihanna wore on the cover of Rolling Stone magazine? If you saw them and thought that you had to have them, well you can now!  You can enjoy the same bling from Steve Sasco Designs. This earring has a 2.5 carat center stone surrounded by all pave cubic zirconia. These are Brilliant first quality stones, all prong set just like the original that Rihanna wore. The earring is approx 1/2 inch in diameter.  Rhodium plated for long-lasting wear but for Pierced ears only.  This stud is sensational!
After my youngest daughter got her ears pierced this summer she asked me if she could now get a pair of Steve Sasco earrings.  I told her she needed to wait a bit since his earrings were more for adults then 6 year old's.  She can't wait to get a pair from him or wear mine.
These beautiful earrings sell for just under $50 and you can purchase them straight from SteveSascoDesigns.com or on Amazon.   I can't imagine anyone receiving these as a gift and not being excited about them.
Steve Sasco has a great eye for fashion and when he see's a piece of jewelry on a celebrity that he knows is going to be hot, he then creates one that all us regular people can actually afford.  Then we can have the same look as the stars without the hefty price tag.   He makes quality jewelry and stands behind his pieces 100%.  He's a great guy, a wonderful friend and a fantastic jewelry designer.  Once you own one of his pieces, you'll want more.  I know I do!
Visit SteveSascoDesigns.com and do some holiday shopping.  And let them know you know me!
Disclosure: Koupon Karen sponsored this post herself.  She was not given a free product. My opinions are 100% mine.