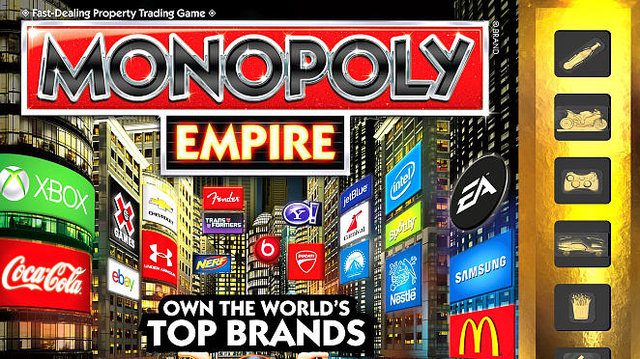 Monopoly Empire
This post is Sponsored by Hasbro but my opinions are 100% my own!
If you are a fan of the classic MONOPOLY game, there is a NEW Monopoly Empire from Hasbro Games and I have a feeling the kids will love it!  You can now experience MONOPOLY like never before with the new MONOPOLY EMPIRE game. MONOPOLY EMPIRE lets kids buy and sell some of the world's favorite brands. Twenty-two top brands such as Coca-Cola, Xbox, Samsung, EA, and McDonald's line the tricked-out game board. Kids make their way around the board, buying, selling and trading brands, which are added to their personal billboard tower. The first player to make it to the top of their tower is the winner! And a bonus feature of the game? A full round can be played in about 30 minutes, allowing families to play a quick round whenever the mood strikes!
I love the 30 minute round as this game can take a long time and we don't always have that much time to play.  It's fun!
Check out or other Hasbro Game reviews!
Disclosure: I received a Free product for review. My opinions are 100% mine.