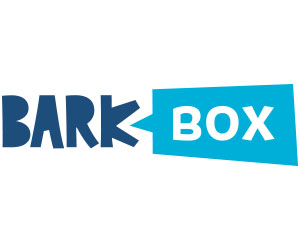 BarkBox has a GREAT Black Friday deal and it's already started!  We love BarkBox and so does our dog Max.  Below you can read our honest review of Barkbox.  But here is the Black Friday Exclusive: $5 First Box PLUS Get our Peanuts-themed BarkBox!  This dean runs through to 11/28/21.
BarkBox Subscription Box for Dogs
We have a Boston Terrier named Max.  He is 6 years old and still has a lot of energy.  Max loves to play, eat, and chew on bones.  He also loves to sleep!  His personality is so adorable and everyone who meets him falls in love with him.  He is part of this family and I couldn't imagine life without him.  If you have a pet then you know what I mean!
So naturally, I spend a lot of money on treats for him, not just the treats he can eat, but fun things to keep him entertained.  When I came across BarkBox and saw the price was from $22 – $29 per month, I knew I had to try this. The website said that each box should have two toys, two all-natural bags of treats, and a chew.  After looking through the pictures on the site of past boxes, it looked like there was even more than that in a box!
My Honest Review of BarkBox
When it comes to subscription boxes, I'm not only looking for quality items but also value.  I am a deal seeker at heart so I want to save on everything I purchase as much as I can.  If a subscription box doesn't show me value, I won't continue it. From what I could tell before receiving my box, this box has a good value for the price.  Plus for my first box, they offered me double the value.  I had to get it now!
Another thing I liked about it right away was the thought they put into each box.  They don't just toss items into their monthly boxes.  They have a theme for each box.  That means they are carefully selecting items that fit together each month.  That takes a lot more thought than just picking 2 toys, 2 treats, and a few other things.  That right there told me that this box has a good chance of being really good!
I ordered the May box and the theme was New York City. I signed up for 6 months with each box costing $25 + tax.   When our box arrived I couldn't believe how much was in it;  we received 4 toys, 4 bags of treats and 2 chews!   Remember the first box they offered me was double the value, so I received more than I will in the next boxes.  The treats bags were good size bags, not sample sizes. And they are made exclusively for BarkBox. Right away I saw the value and knew my $25 was well spent.
Now it was time to see what Max thought about everything!  He is a chewer and he loves to pull apart toys, so they don't always last very long.  But once he gets the stuffing out and the squeaker he still plays with them.  Barkbox offers a Super Chewer box with toys made by them for super chewers so they shouldn't be able to be destroyed that easily.  But if your dog accomplishes just that, you can contact them and they will work with you to replace it with something they can't destroy.   I did not order that box for Max, I wanted to see what the regular box would be like for him.
Max has yet to pull apart any of the toys and he's still playing with them!  He especially loves the Statue of Liberty toy.  I'm VERY happy with the quality of these toys for my boy.
You can see our unboxing video on our Facebook Page.
The Cons
Honestly, I only found one con!  Once you sign up for a subscription box term, you can not cancel.  You have to see it through.  I signed up for 6 months so that means I will be getting 6 boxes.  They charge you monthly, so it isn't taken out all at once when you sign up.  It is set to auto-renew, but you can disable that option.  I don't like to be locked into a subscription box like that.  But from what I read and saw online, it didn't sound like I would be disappointed with this box, so I took a chance and still signed up.  And I am NOT disappointed.