If you have been reading my blog all week then you've been reading a lot about TOMORROWLAND.  A couple of weeks ago I had the chance to go to LA for the TOMORROWLAND press junket and see a press viewing of the movie, interview talent from the movie (including George Clooney) and visit the Disney Archives (lots of inspiration for the movie) and Disneyland.  If you missed those posts, look before for all the links.
The day is almost here and TOMORROWLAND hits theaters this Friday, May 22, 2015. It's rated PG so plan on taking the entire family.   I'll be posting my review of the movie Friday morning so be sure to stop back and read it!
But in the meantime, if your kids are getting excited to see the movie download these fun TOMORROWLAND Coloring Sheets and Activity Sheets for them.
TOMORROWLAND Coloring Sheets and Activity Sheets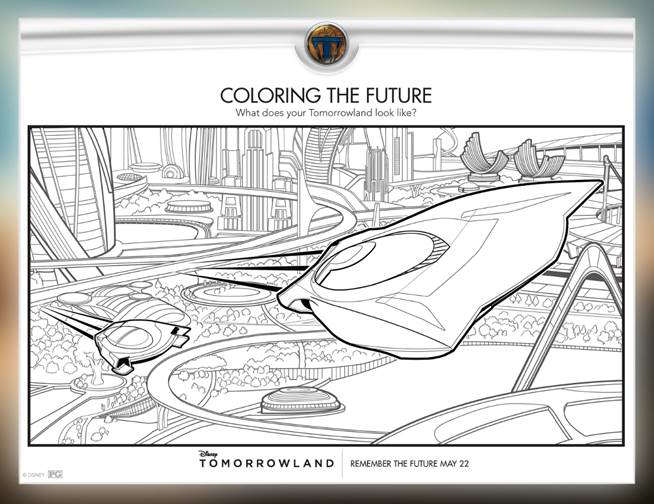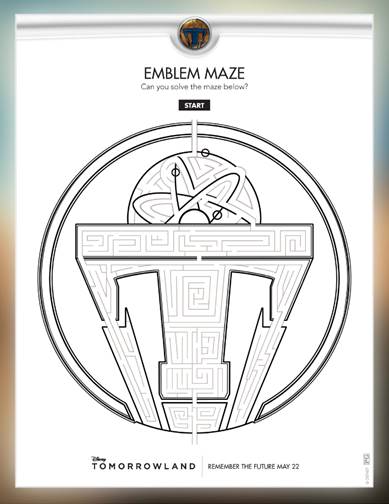 You can read all my TOMORROWLAND Press Junket posts below:
"From Disney comes two-time Oscar® winner Brad Bird's "Tomorrowland," a riveting mystery adventure starring Academy Award® winner George Clooney. Bound by a shared destiny, former boy-genius Frank (Clooney), jaded by disillusionment, and Casey (Britt Robertson), a bright, optimistic teen bursting with scientific curiosity, embark on a danger-filled mission to unearth the secrets of an enigmatic place somewhere in time and space known only as "Tomorrowland." What they must do there changes the world—and them—forever."
The TOMORROWLAND Movie
Be sure to:
Like TOMORROWLAND on Facebook
Follow Disney Pictures on Twitter
Visit the official TOMORROWLAND website
TOMORROWLAND is rated PG and opens in theaters everywhere this Friday, May 22nd!