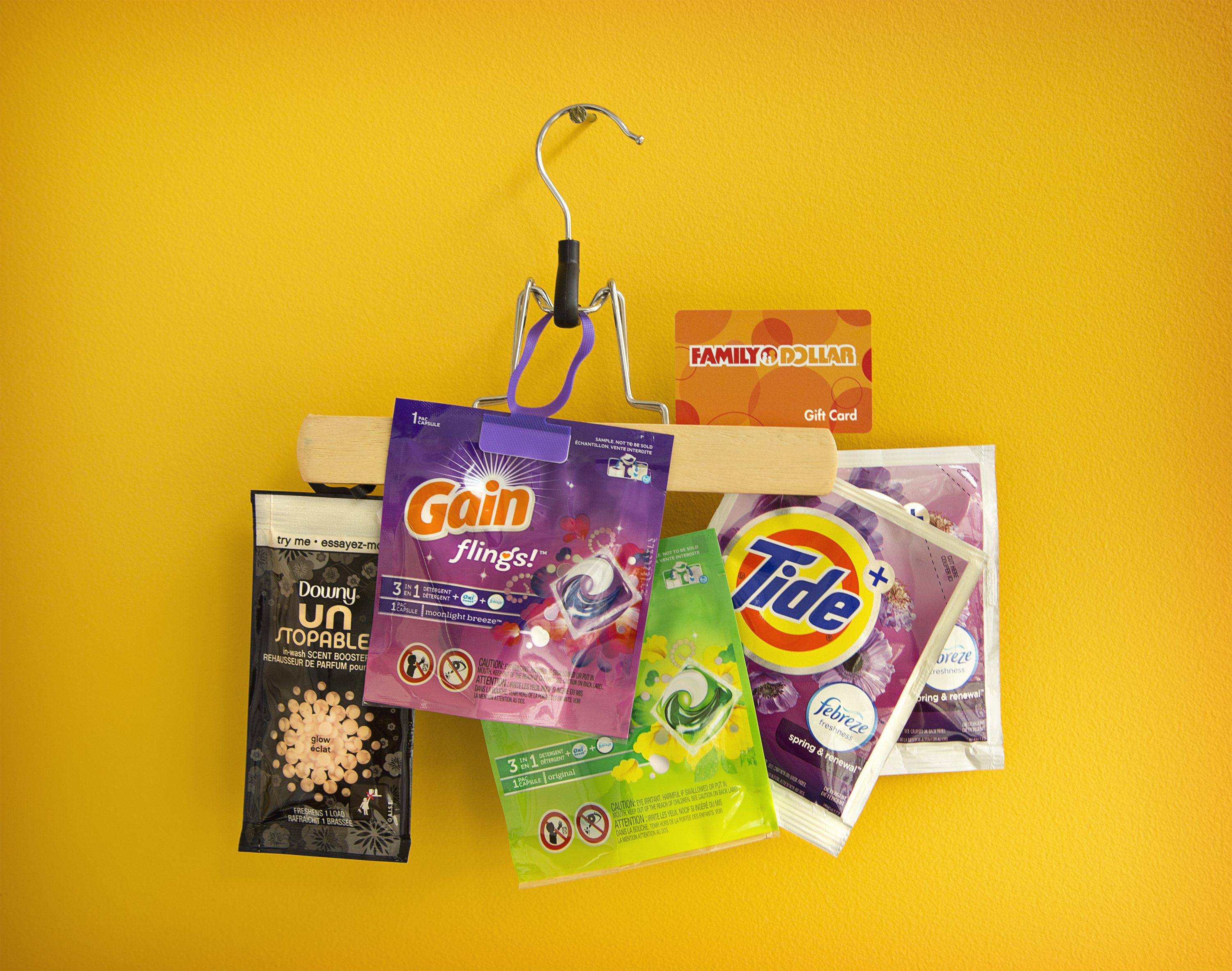 This post is Sponsored by Family Dollar and P&G but my opinions are 100% my own!
Of course you know the better we take care of our clothes, the longer they will last, right?  But what you may not have realized is that taking care of your clothes includes how you wash them.  Using the best laundry products, will help your clothes look and stay newer, for longer.
Of course every brand will claim they are the best, but they can't possibly be.  Plus how much is this going to cost you?  We all need to do laundry, and a lot of it so getting the most bang for our buck, and also using products that help our clothes last longer is what we all want, right?
Well so does P&G along with Family Dollar.  Those are both every important things to them as well so they like to pass that onto consumers with great products, at even better prices.  I believe that, do you?
A Better Clean for Every Dollar
Family Dollar stocks the best new laundry products from trusted brands, including new and convenient fabric care options from Gain and Tide that offer extra benefits – like the best stain removal and great, new scents – and at great value pricing.
Family Dollar shoppers take pride in making their families' look and feel their best, and clothes are an important part of that equation. Family Dollar offers the latest innovations in fabric care to assure your family has an affordable clean – a better clean for every dollar. The new P&G products will help keep your family's clothes cleaner and are part of a regimen to keep them looking newer and lasting longer.
Some things I do to help my families clothes last longer is we hang up everything rather than fold it and put them in draws.  I think this helps the clothes to keep their share much better and they don't get crease lines in them from being in the draw.  Plus my kids don't keep the stuff in their draws folded but when they are on hangers, they stay much neater.  They can also see what they have much easier when it's hanging then when it's in piles.
I also pay attention to the cleaning instructions on clothes we spend a lot of money on and want to last longer.  Especially anything delicate.  The direction are there for a reason so we should use them.
Here are some products from P&G and that you can find at Family Dollar, that I like to use to help me with my laundry:
Gain Flings
An easier way to use Gain. These three-in-one single-use flings include 50% more scent, an oxi boost and the freshness of Febreze, for long-lasting freshness and cleaning power.
Tide Simply Clean & Fresh
Offers a dependable clean and superior mal-odor removal
Tide Plus Collection
Which includes
Tide + Coldwater Clean – Coldwater cleaning with whitening ingredients
Tide + Febreze Freshness – Provides long lasting freshness with an upgraded scent
Tide + A Touch of Downy – Makes clothes feel soft & fresh with an upgraded scent
Tide + Bleach Alternative – Removes dinginess and gets whites whiter
Tide + Febreze Sport – Removes body soils, odor and sweat stains
Tide + Ultra Stain Release – New Tide Ultra Stain Release will help remove 99% of everyday stains.  Ultra Stain Release is specially formulated with stain removal ingredients that work at the fiber level and has a new pre-treat stain Zap! Cap that lets you use Tide as both a detergent and a pre-treater on tough stains
Do you use any of these products?  Do you have any tips you can share on keeping clothes newer, longer?  If so I'd love to hear them!

(1) Koupon Karen reader will win a Family Dollar Prize Pack which includes a $25 Family Dollar Gift Card and samples of Downy Unstoppables,  Gain Flings and Samples from the Tide Plus Collection!
To enter the giveaway, use the Giveaway Tools widget below. Email and feed subscribers will need to click-through to the site to enter the giveaway.
As a reminder, comments left on Facebook or Twitter will not be included. You must follow the instructions on the widget about the proper way to enter. Of course Facebook is in no way associated with this giveaway!
Disclosure: I received a Free product for review. My opinions are 100% mine.