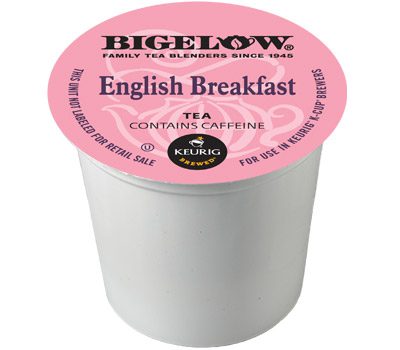 This post is Sponsored by Green Mountain Coffee Roasters but my opinions are 100% my own!
March is National Nutrition Month and Green Mountain Coffee Roasters wants to remind you of the benefits of drinking tea by offering a wide selection of hot teas for the Keurig® system, which delivers a fresh-brewed, perfect cup of hot tea at the touch of a button in under a minute!  Tea contains antioxidants which can help slow down aging and help your cells to regenerate and repair.   This sounds great to me as I near turning 41!
And it's so cold right now in New England… so very cold!  And a warm beverage is just what I need some days to warm up my insides.  As you know I'm a huge coffee drinker but my husband loves tea (he hates coffee… yikes!) so we always have tea in the house.  On occasion he'll make me a cup of tea and I always enjoy it.
Hot teas from Bigelow®, Celestial Seasonings®, Twinings®, Tazo®, Timothy's®, Lipton® and Tetley® are packaged exclusively by Green Mountain Coffee Roasters, Inc. (GMCR) and are available for use with the Keurig® system.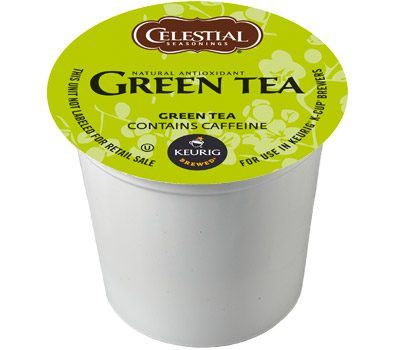 They are available in 12, 18 and 24-count boxes and hot tea in K-Cup® and Vue® packs can be found at grocery, mass and drug retailers nationwide and can be purchased online.
And there really is something for everyone:
A traditional Green Tea blended with delicate white tea for a smooth taste.
Rich and robust, English Breakfast is a hearty tea meant to be enjoyed at breakfast and any time of day!
Sleepytime offers comforting aroma and perfectly balanced flavor that help you wind down your day.
Green Tea Decaf is blended with our authentic decaf green tea with delicate, decaffeinated Bai Mu Dan white tea – one of the rarest and youngest of teas – to create a smooth, balanced cup with a pleasantly mild flavor.
Lemon Zinger is the classic lemonade stand-style refreshment of this enduring favorite comes from real lemons, lively lemongrass and fruity hibiscus, whose tangy taste and ruby-red color are the signature of every Zinger® tea.
Mandarin Orange transports tea drinkers to exotic destinations with every sip.
India Spice Chai Tea is blended from premium teas combined with natural spices and exotic flavors.
Blackberry Pomegranate is made with traditional green tea leaves and potent green tea extract (two natural sources of flavonoids) plus 20% of your daily antioxidant Vitamin C per 8 fl. oz. serving.
Blood Orange Star Fruit combine traditional green tea leaves and potent green tea extract with Vitamin C and the flavors of exotic superfruits like sweet and tangy blood oranges and star fruit.
Enjoy Earl Grey's perfectly smooth taste and exceptional aroma of this rich, black tea blended with real oil of bergamot — a Mediterranean citrus grown on the sunny hills of Italy.
Rich and robust, English Breakfast is a hearty tea meant to be enjoyed at breakfast and any time of day!
Green Tea with Pomegranate is gently kissed with the sweet taste of crimson-red pomegranate to take green tea enjoyment to a whole new level.
Vanilla Chai is a bold, new way to enjoy Chai. Sip and embrace the enchanting flavors of creamy vanilla and exotic spices that are sweet and spicy all at the same time.
Bigelow Variety Box contains four of the finest Bigelow black and green teas: English Breakfast, Earl Grey, Vanilla Chai, and Green Tea.
My husband drinks so much tea that I still buy him tea bags but I do brew them sometimes in the Keurig for him.  I just let hot water flow through without a k-cup and put the tea bag in the cup.  However,  he won't touch my Keurig so if he makes his own tea, it's with a pot of boiling water.
But as a treat, he loves a variety of teas so I like to pick up those k-cups for him and make them for him on occasion.  His favorite is Earl Grey so I almost always have some Bigelow Earl Grey in my cabinet for him.   But his everyday tea is more of an English Breakfast tea which I agree is a delicious.  But really, he'll drink almost any tea I make him, if I make it!

(1) Koupon Karen reader will win a sample pack of 8 teas and a nice artisan mug from Crate&Barrel.

To enter the giveaway, use the Giveaway Tools widget below. Email and feed subscribers will need to click-through to the site to enter the giveaway.
As a reminder, comments left on Facebook or Twitter will not be included. You must follow the instructions on the widget about the proper way to enter. Of course Facebook is in no way associated with this giveaway!
Disclosure: I received a Free product for review. My opinions are 100% mine.